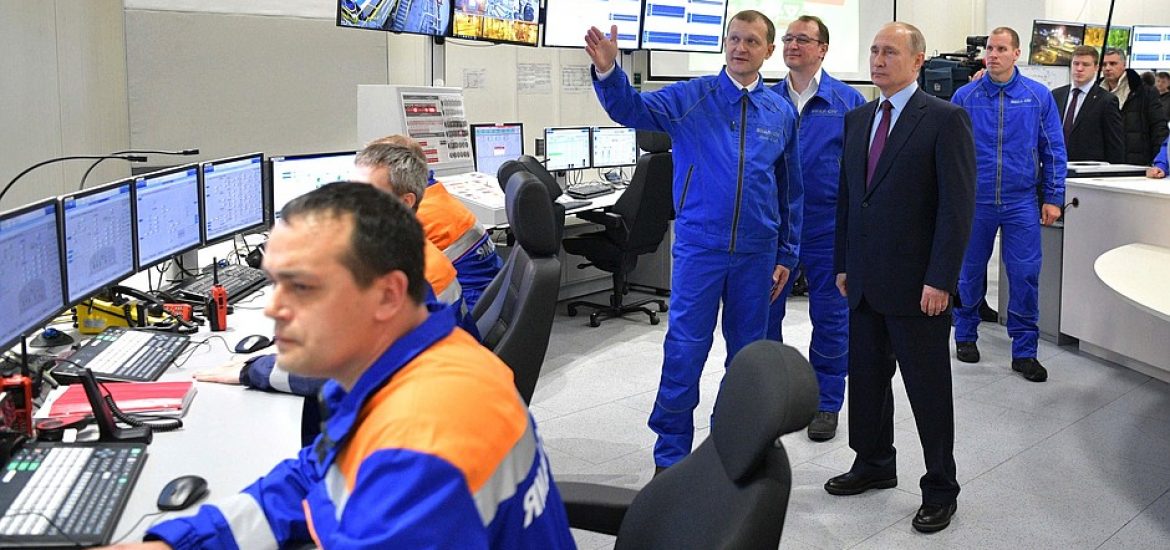 Novatek, the Russian LNG (liquefied natural gas) producer, predicts the global surplus of the super-chilled fuel depleting faster than expected.
"I disagree that there is a global LNG capacity surplus," CEO Leonid Mikhelson told the media. Asia-Pacific demand was so robust that assumptions about supply would have to be overhauled, probably within three years, he said.
Novatek was formed in 1994 and explores, produces, processes and sells natural gas and liquid hydrocarbons.
China's LNG imports rose 56 per cent in the first quarter of 2018, Mikhelson added. 
LNG glut surpluses have come from new suppliers in Australia, the US and Russia. Novatek opened its US$27-billion Yamal LNG Arctic project last year as Russia plans to take a leading role in the global industry.
Many Asian countries like Bangladesh or the Philippines, that had never planned to use natural gas, had signed or planned to sign LNG deals, the CEO said during a visit to Paris. 
"Even such a major LNG consumer as Korea is now revising its energy strategy to reduce atomic generation and switch to natural gas," Mikhelson said.
Previous forecasts of a surplus were made when the natural gas price was between US$12 and US$16 per million British thermal units, compared with the current US$7.5-US$8.5, he added. 
"As gas producers, our objective is not to operate for the rise in prices and to compete with other energy sources rather than other LNG producers," the billionaire said.
Novatek's board of directors says it is establishing a transport subsidiary called Maritime Arctic Transport, to manage and optimise shipping costs, build Arctic navigation capabilities and ensure centralised management of the firm's Arctic fleet.
Mikhelson said: "Novatek's long-term development strategy envisages a significant growth in LNG production from the company's vast hydrocarbon resource base located on the Yamal and Gydan peninsulas in the Arctic zone of more than 55 million tonnes per annum by 2030.
"Therefore, establishing an efficient Northern Sea Route shipping model is one of our key priorities to realise our long-term strategy.
"Creating our own shipping company fully supports this goal and will optimise transport cost and ensure a well-balanced, centralised management structure to improve the competitiveness of Novatek's Arctic projects."
Novatek and Cosco Shipping agreed in March to expand mutual cooperation in Arctic shipping.
The company's trade is focused in the Yamal-Nenets Autonomous Region, the world's largest natural gas producing area which represents around 80 per cent of Russian natural gas production and almost 16 per cent of the global gas output. 
President Vladimir Putin visits Yamal in December. Picture credit: Kremlin
Related