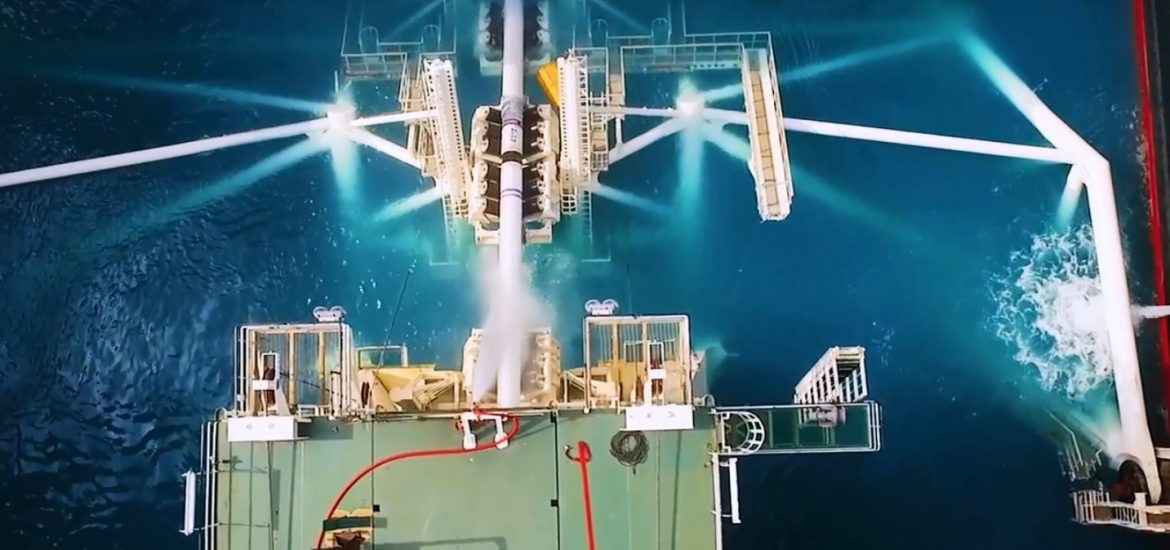 De facto Russian gas export monopoly Gazprom's TurkStream gas pipeline under the Black Sea to European Turkey is on schedule, according to Russian presidential aide Yuriy Ushakov. 
"Construction works on the Turkish Stream gas pipeline are successfully under way. Most of the permits necessary for the implementation of the project have been received. The implementation is in accordance with the approved schedule," Ushakov told Moscow's media.
The project has two pipes, with one delivering Russian gas to Turkey and other serving the Balkans, with both due to be operating by 2020.
According to the official Russian Tass agency, Ushakov said most permits required for the project's implementation had been obtained.
The seabed section is to be 910km and the land section will run 180km into Turkey with each of two lines due to have a capacity of 15.75 billion cubic metres of gas a year.
TurkStream is due to be able to produce the equivalent of 126,000 wind turbines or 39 nuclear reactors.
TurkStream spokesman Sander van Rootselaar said the project would meet the annual energy demands of 15 million households.
A joint venture between the Turkish state-owned crude oil and gas pipeline and trading company BOTAŞ and Gazprom is due to build the onshore section of the project towards the European Union.
Ushakov said Turkey and Russia were expected to sign several agreements, including the Russian Direct Investment Fund, during Russian President Vladimir Putin's visit to Ankara this week.
TurkStream fits into the context of western efforts to find alternative gas supplies to weaken the Kremlin's grip on Europe's economy.
He added that bilateral military-technical cooperation and the rapid delivery of S-400s surface-to-air missile systems would be discussed.
In December 2017, Turkey controversially signed a US$2.5-billion agreement with Russia for the S-400s, Moscow's most advanced long-range anti-aircraft missile system. The purchase of a major weapons system that is incompatible with equipment used by Ankara's Nato allies was interpreted as part of Turkey's apparent withdrawal from the military alliance.
Ties with Nato and the west have increasingly soured, especially after President Recep Tayyip Erdogan's heavy handed crackdown following the botched July 2016 coup attempt. By contrast, Putin was one of the first foreign leaders to congratulate Erdogan on his handling of the crisis.
TurkStream is one of three major Gazprom pipeline projects. Picture credit: YouTube
Related