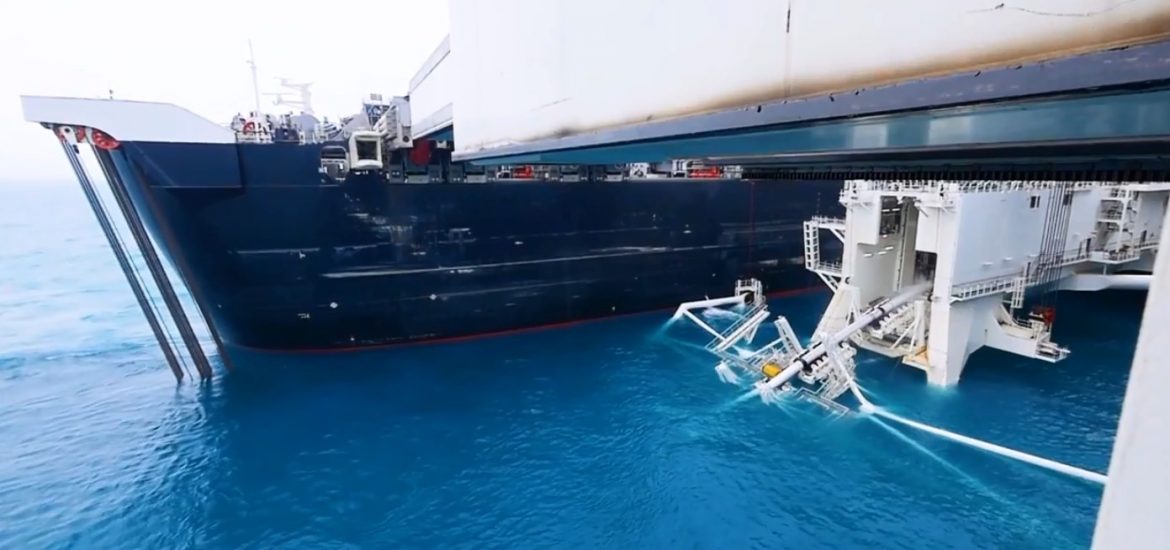 Construction of the offshore portion of the TurkStream pipeline that will carry Russian gas 2km under the Black Sea to Turkey has been completed, amid a presidential ceremony in Istanbul.
The last part of the offshore pipe was laid with a live broadcast, reaching the Turkish coast at Kiyikoy near Istanbul.
TurkStream is part of Russian moves to bypass Ukraine as a gas transit route to Europe, which imports around a third of its gas from Gazprom.
"Projects of this kind and this project, in particular, are not directed against the interests of anyone. Projects of this kind are purely creative," Russian President Vladimir Putin said alongside his Turkish counterpart, Recep Tayyip Erdogan, at the official opening ceremony in Istanbul.
Work would now focus on the onshore section and was on track to be completed by the end of next year, Putin said.
The strongman president has been critical of European moves to look for alternatives to Russian gas.
The Kremlin relies on oil and gas to fund more than a third of its budget.
"We are witnessing a very important event that is a clear demonstration of a partnership and cooperation between our countries in dealing with the most complex and ambitious projects," Putin told the event.
"The implementation of projects like this one is a good example of an ability to stand up for one's own national interests."
TurkStream has two pipelines, each with a capacity of 15.75 billion cubic metres (bcm) of gas per year with one supplying Turkey and the other heading west to the Balkans
Turkey, which is largely reliant on imports to meet its energy needs, is also constructing another major pipeline to import gas from Azerbaijan.
It imported nearly 29 bcm last year. That gas is currently channelled through another line under the Black Sea, Blue Stream, and via Ukraine, which is in conflict with Russia.
Ankara's currency crisis has seen the lira plummet, prompting energy companies to increase consumer prices.
The Turkish state pipeline operator Botas will build the 69km TurkStream link from the coast to its distribution hub in Luleburgaz in northwestern Turkey by next year, Energy Minister Fatih Donmez told broadcaster NTV.
A 145km section from Luleburgaz to one of Turkey's western borders would be constructed by Botas and Gazprom, he added.
TurkStream's construction is a considerable engineering feat. Picture credit: YouTube
Related