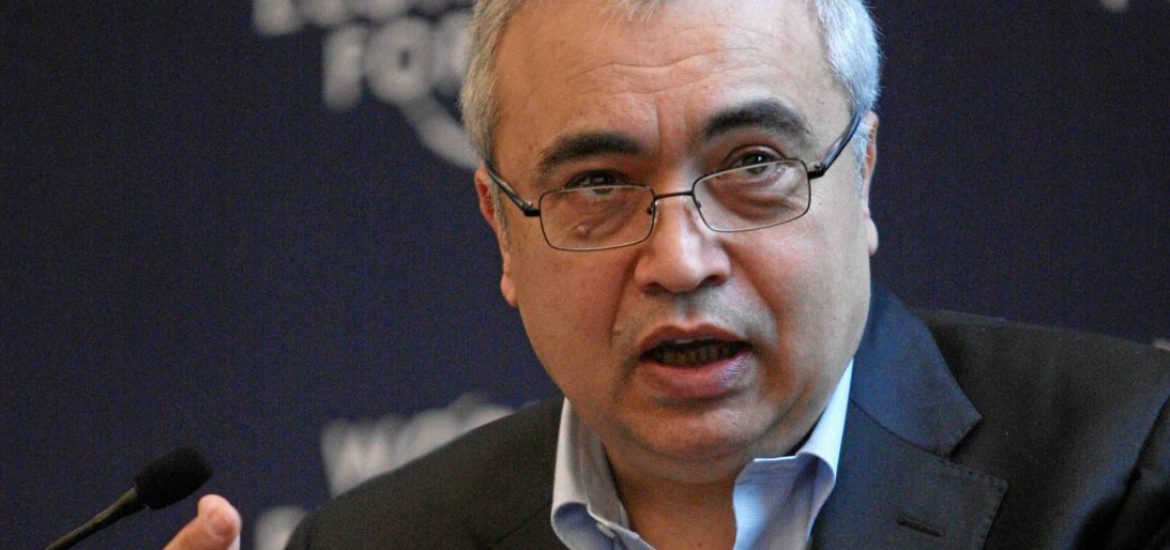 Oil prices are entering an "unprecedented period of uncertainty", warned the boss of the International Energy Agency (IEA) as Brent crude prices by more than 4 per cent.
Executive director Fatih Birol (pictured) said markets faced a "dangerous" geopolitical landscape and "fragile" global economy. The IEA represents 30 oil-consuming nations in the OECD (Organisation for Economic Co-operation and Development) and offers analysis of the energy markets.
The price of Brent crude oil, the international benchmark, fell from more than US$100 a barrel in 2014 to less than US$30 a barrel in early 2016 amid a global oversupply. The price recovered to US$86 a barrel last month after Opec (the Organisation of the Petroleum Exporting Countries) curbed output and fears grew over the impact of Donald Trump's sanctions on Iran earlier this month.
But the price has fallen since the US offered sanctions waivers to Iran's eight largest oil importers – China, India, South Korea, Japan, Italy, Greece, Taiwan and Turkey – easing supply fears. Demand is also weakening amid a global slowdown.
Brent crude was trading at less than US$64 a barrel this week as traders reacted to a sharp sell-off on the stock markets. Royal Dutch Shell shares fell by 1.7 per cent to £23.94.
"The US decision on the Iranian sanction waivers took some of the players in the market by surprise," Birol told the media at a conference held by Norwegian energy company Equinor in Oslo.
"As a result, what we see today is that markets are well supplied and the price went down by US$20," he added.
Birol said "the global economy is still going through a very difficult time and is very fragile", adding that demand could weaken further, while "we have very thin production capacity left in the world, in a world which is becoming more dangerous".
Opec is considering another output cut to stabilise prices and Birol said the cartel should use "common sense", suggesting it was too early to tell which way oil markets would move next year.
Opec and its de-facto leader Saudi Arabia have already hinted that a fresh production cut may be coming.
But the IEA in its Oil Market Report last week said it did not see oversupply as a threat to the markets, because "such is the volatility of events that rising stocks should be welcomed as a form of insurance, rather than a threat".
Fatih Birol. Picture credit: Wikimedia 
Related