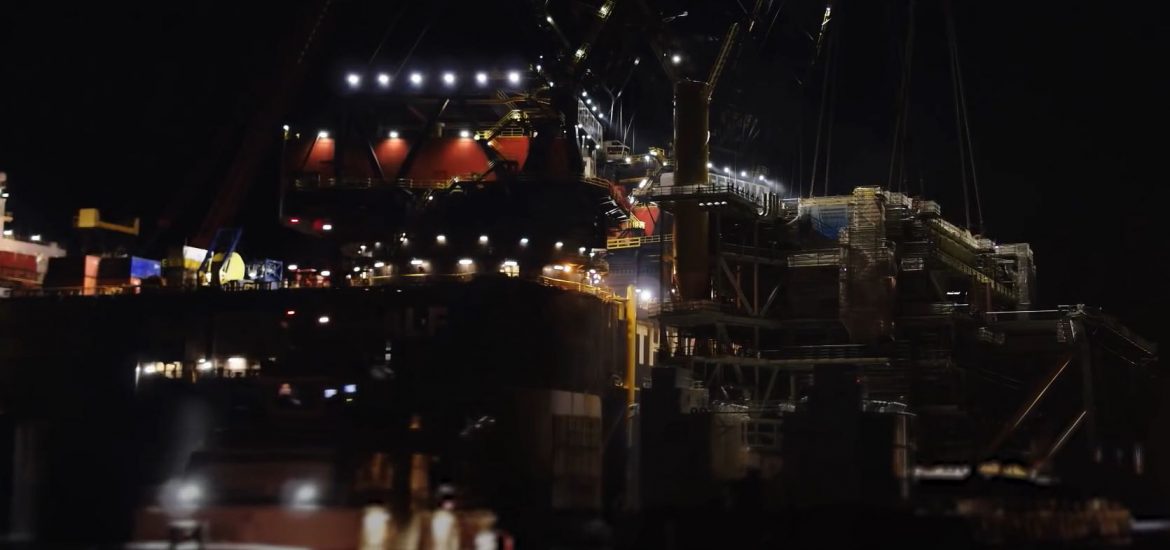 Verus Petroleum has acquired a 17-per-cent stake in the Chevron-operated North Sea Alba field from Statoil.
About 200km north-east of Aberdeen, the field has produced 420 million barrels of oil since it began operating. 
Norway's Statoil, which has more than 450 employees in the UK with offices in London, Aberdeen and Great Yarmouth, said the deal was in line with its low-carbon strategy, but it remained committed to a broad UK portfolio.
The deal is still subject to partner and regulatory approval.
The transaction, for an undisclosed amount, will see Statoil retain its share of decommissioning liability for the field, while Verus will be liable for any new Alba site.
Veru said the agreement would add around 2,700 barrels of oil equivalent to its daily output.
Statoil is the operator of the Mariner oil field, one of the largest upstream investments in the UK in the last decade: a gross investment of almost €5 billion. Around 1,500 people are working on the final stages of the construction and commissioning of the Mariner offshore installation with the first oil expected during 2018. The cross-border Utgard field is due to come on stream in 2019 with three more UK wells planned this year.
Statoil runs the Hywind Scotland pilot floating wind farm to the northeast of Aberdeen and the Sheringham Shoal and Dudgeon offshore wind farms which supply electricity to 630,000 English homes. It is also involved with the Dogger Bank offshore wind project, which has the reported potential to provide around 10 per cent of UK electricity requirements.
Around 4.1 million UK homes are fuelled by natural gas supplied by Statoil, the Norwegian firm said.
Of the Alba deal, Verus chief executive Alan Curran said: "Verus is pleased to have signed this SPA [sales and purchase agreement] with Statoil. This transaction builds upon our Boa acquisition, which we completed last year and our successful Boa infill well-drilling programme.
"The addition of the Alba asset materially increases our net production to ~6,300 boepd [barrels of oil equivalent per day] and our reserves from 6.5 to 16 MMboe.
"The transaction is consistent with the Verus strategy of expanding our production base and cash flow.
"Both Boa and Alba are long-life assets with strong cash generation. Verus will look to reinvest this cash flow in further production and development opportunities."
Hedda Felin, a Statoil offshore activity chief, said:  "With this transaction, we focus on core activities in line with our high-value, low-carbon strategy.
"We are committed to a broad energy portfolio in the UK, with offshore oil and gas and offshore wind projects, an active exploration programme on the UKCS [continental shelf], and secure supplies of natural gas"
Verus recently acquired Premier Oil's Babbage field interests in the southern North Sea for €72 million.
Statoil is moving away from fossil fuels. Picture credit: YouTube 
Related