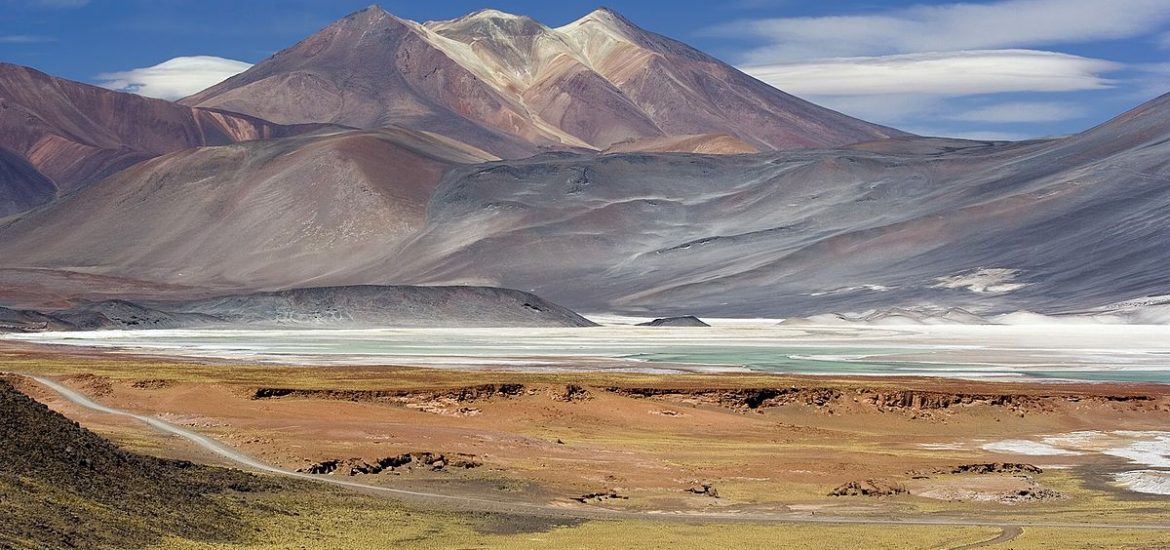 The challenge of increasing battery capacity is the focus of some of the globe's finest technological minds. The commercial demands for a phone that can hold a charge or a car that can be driven all day are combining with environmental concerns.
The European Union has been slow at entering the race for a battery breakthrough.
And while the EU can streamline regulations and build infrastructure to develop battery use, the larger, strategic challenge may be securing access to the raw materials.
China currently controls around 80 per cent of the market in chemical cobalt, a key ingredient in lithium-ion batteries, according to a study by Benchmark Mineral Intelligence released in December.
BYD, the Chinese electric car and bus manufacturer, which is part-owned by Warren Buffett, has already talked extensively with South American lithium suppliers to secure the key raw material.
The EU also lacks a corporate leader to pioneer the technology to match East Asian giants.
The battery market is dominated by Japanese firms Panasonic and NEC, Korea's LG and Samsung, China's BYD and CATL and US Tesla.
European businesses are now demanding more active EU involvement in the technology.
Europe needs an "Airbus for batteries", according to Egbert Lox, vice president of Umicore, which manufactures products for the car industry and rechargeable batteries.
In this competitive market, Francesco Gattiglio of EuroBat, the trade organisation representing European Automotive and Industrial Battery Manufacturers, says the bloc must close the storage gap on the US and China.
And a proposal for an EU energy market by the European Commission in November last year has been hailed as a step towards developing battery storage capabilities across the bloc.
In November the commission launched the EU's Battery Alliance, insisting that "re-launching the production of battery cells in Europe is essential".
The EU's executive said more than €2 billion from the Horizon 2020 programme for 2018-20 would support research and innovation projects in four priority areas for batteries: the decarbonisation of the EU building stock, EU leadership on renewables, energy storage solutions and electro-mobility.
And there are signs that the EU's manufacturing sector is now gearing up to start bridging the gap.
Llithium-ion batteries are due to be produced by Northvolt at a large factory in Sweden and Samsung Europe is to open Polish and Hungarian plants.
Korea's LG Chem said in October that it intended to open Europe's largest lithium-ion battery factory in Poland next year, with 2,500 staff to manufacture up to 100,000 batteries for electric vehicles per year.
Rising demand for electric vehicles is the main factor pushing the industry and battery prices dropped by 18 per cent in 2016 alone.
Sales of electric vehicles are projected to take off in around 2022 or 2023 with several manufacturers planning to release models in the next few years.
EuroBat's Gattiglio told Power Engineering International: "Asia's advantage regarding batteries is based on their countries being the first to develop lithium-ion cells for other applications like portable phones. So they have an expertise in these topics.
"In Europe, we didn't really develop lithium-ion production. What we have is generally small scale and more for niche applications. However, large-scale production itself never took up because we didn't really have the market, and even right now, if you look at the numbers, the deployment of electric vehicles is still relatively small.
"Energy storage, which is another very interesting field for batteries, was also not really well developed due to regulatory barriers. Now we are moving in the right direction, both in terms of regulation and technology and, of course, lithium-ion cells and batteries in general are substantially falling in price."
A report by Benchmark Mineral Intelligence predicted that total global lithium-ion demand would be 500 gigawatt-hours by 2025, compared with 85GWh last year.
Much of the increased demand comes from China, where air pollution is driving the market for electric vehicles. China accounts for 49 per cent of total planned capacity, according to Benchmark.
In 2016, more than 500,000 electric vehicles were sold in China.
The EU came in second place with 23 per cent of total planned capacity. The US was third with about 15 per cent.
But the EU currently lacks a proper regulatory framework, argues Gattiglio, adding that regulations need to be simplified so as not to stifle progress.
Storage technology is constantly changing and the EU needs to remain alert to changes.
This month alone, a technological breakthrough is being hailed in the use of negative electrodes made of lithium, with the potential to increase battery storage.
"This will mean cheap, safe, long-lasting batteries that give people much more range in their electric vehicles," said Quanquan Pang at Canada's Waterloo University.
Increased capacity or energy density could boost the distance vehicles are able to travel on a single charge, from about 200km to 600km, the research team claimed.
If the EU wants to compete in the market, and not merely become a consumer of breakthroughs from other regions, politicians must fund proper research into battery technology.
Chile is a major supplier of lithium. Picture credit: Wikimedia
Related