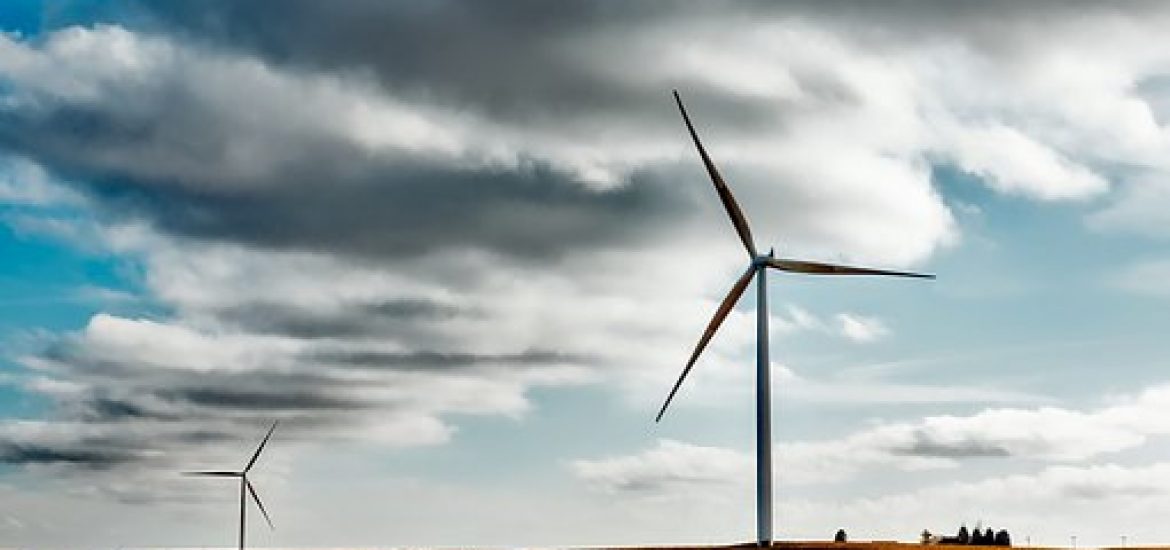 This article was originally published by The Conversation and is republished here under a Creative Commons license.
The global population is predicted to rise to 10 billion by 2050, and the majority of those people will live in cities. Given that cities already account for 75% of the world's energy use and 76% of carbon dioxide emissions, there's a growing focus on how urban planning and design can reduce emissions and help humanity to adapt to the impacts of climate change.
Representatives of the world's global powers have gathered in Bonn to attend the 23rd Conference of the Parties to the UN Convention on Climate Change – more pithily known as COP 23.
Working together to affect large-scale change has been the key message of the conference. There has been a groundswell of urban innovation on show, largely driven by the mayors and governors of cities and regions, as well as industry leaders and universities interested in promoting opportunities for greener growth.
These bodies have formed alliances and networks to develop ideas and strategies around smart mobility, renewable energy, living infrastructure and sustainable urban design. This has been the good news story of COP 23. The conference has given nation states a unique opportunity to work more closely with cities, to plan for climate change.
So, in my role as an urban and regional planner (in practice and academia) I spent some time in Bonn finding out about the exciting ways that cities are leading the fight against climate change.
1. Low-carbon precincts
One aim is for current and future cities to be powered by 100% renewable electricity. This can be achieved with a combination of renewable energy sources such as wind, solar or hydro, with battery storage and microgrids integrating with national grids as needed.
Cities will have integrated transport systems with electric-powered light rail and personal vehicles, while promoting active travel such as walking and cycling. Designing for integrated green precincts will bring greater benefits for local communities than one green building at a time. For example, community recycling and solar programs are more feasible on a larger precinct scale.
Of course, there are challenges to overcome. Finding appropriate locations for renewable energy farms that are also acceptable to the local people requires careful consideration of design guidelines and community engagement in the decision-making process.
The ICLEI 100% Renewable Cities Network is a prime example of the work being done to achieve this, by connecting cities to share knowledge and support each other. The network includes cities such as Canberra, the Australian capital, which is on track to achieve its target of 100% renewable electricity by 2020.
2. Living infrastructure
Cities across the world are increasingly incorporating living infrastructure, to deliver social, environmental and economic services to urban communities. This is done by integrating trees, shrubs, grass and open spaces (green infrastructure); rainscapes and waterways (blue infrastructure); and soils, surface and man-made structures (grey infrastructure) into the fabric of the city.
In China's "sponge cities", rooftop gardens help to capture storm water and regulate the temperature of the building. Copenhagen's cloudburst plan rethinks the way water flows through the city by installing channels above and beneath the surface to prevent flooding. And water sensitive urban design is being put to use in drier cities, to make efficient use of everything from rainwater to waste water.
Living infrastructure also offers nature-based solutions for coastal cities under increasing threat from rising sea levels and more extreme coastal storms. For instance, replanting mangroves and coastal vegetation provides softer barriers between land and sea, while restoring natural waterways by removing dams and man-made canal systems can reduce the urban heat island effect and mitigate its negative impacts on human health.
3. Urban networks
Urban networks make use of digital connectivity and the internet of things to help cities far and wide work toward global goals: think everything from integrated green transport systems, to big data for improving resource efficiency, to innovative platforms for exchanging knowledge and practices between cities, towns and villages.
Organisations such as the C40, ICLEI and the Global Covenant of Mayors are already helping to coordinate action between city leaders – and at COP 23 the Climate Summit of Local and Regional Leaders adopted the Bonn Fiji Commitment to deliver the Paris Agreement at all levels. Built environment professionals from around the world are also joining the groundswell of urban action, launching the Planners for Climate Action group this week at COP 23.
It's also critical that the people making decisions in cities can connect with researchers who are gathering evidence in this area. Two global examples I am actively involved with are the Urban Climate Change Research Network led by Columbia University, and the United Nations Sustainable Development Solutions Network led by Professor Jeffrey Sachs.
Making it happen
Sustainable solutions such as these need green financing mechanisms and support from national governments if they are to deliver real outcomes on the ground. At COP 23, the World Bank unveiled a new programme designed to provide cities with a vehicle to raise necessary funding and investment, in partnership with private enterprise.
In one of the conference's key finance sessions, the former leader of the UN Framework Convention on Climate Change, Christiana Figueres, stressed that green finance will be the key to urban change, with a current industry target of $US1 trillion, and more in green bonds by 2020.
Nation states now have a responsibility to enable this wave of urban innovation to move forward. Despite the growing power of city and regional governments, national urban policies still play a central role in carrying out international agendas such as the New Urban Agenda, the Sustainable Development Goals and the Paris Agreement.
While a few states may choose to ignore international agreements, this groundswell of collaborative action across businesses, governments and communities is sending a strong message that national governments would be wise to heed. Embracing and investing in urban transformation that improves the health of people and the planet is clearly a winning strategy.
Barbara Norman, Chair of Urban & Regional Planning and Director of Canberra Urban & Regional Futures, University of Canberra, Visiting Professor, University of Warwick
Related