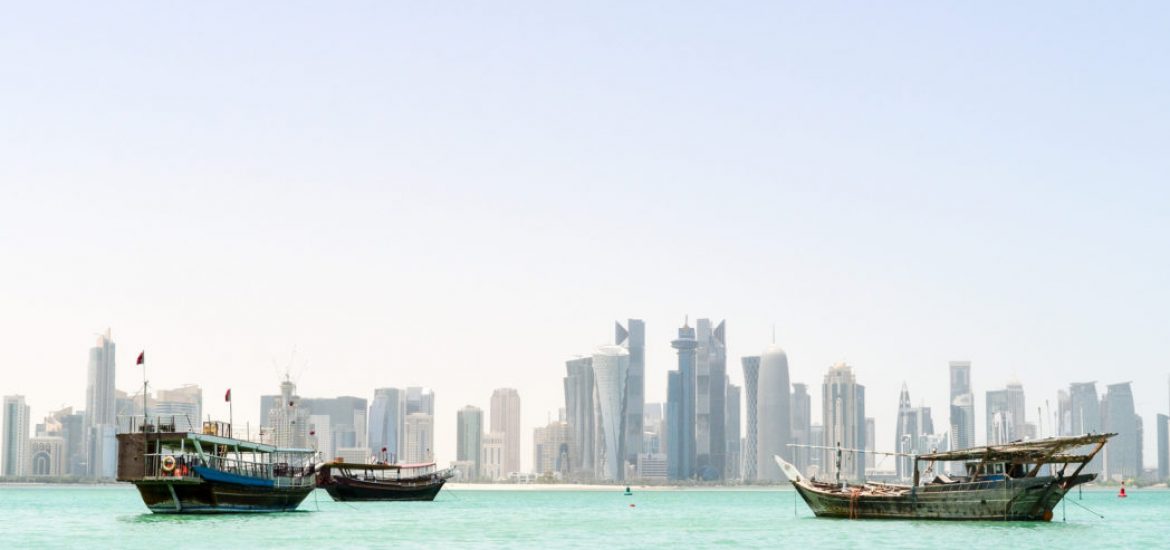 Germany has revived plans to build a major liquefied natural gas (LNG) terminal on its Baltic coast to exploit deepening ties with Qatar, help meet environmental targets by cutting coal use and reduce dependence on imported Russian natural gas.
The chief executive of Qatar Petroleum, the world's biggest exporter of LNG, said the firm was in talks with German energy firms Uniper and RWE about co-operating on an LNG terminal.
"We have a serious interest in participating in a German LNG terminal and are talking to Uniper and RWE," Saad Al-Kaabi told the German business newspaper Handelsblatt.
Al-Kaabi said there were two ways of participating in an LNG terminal, either by securing capacity to open supplies or by investing in a stake in the terminal infrastructure.
"The builders of the terminal will have to think about which option they want, and we have to decide what suits us best," he said.
Progress could increase today (Saturday) as Qatar is holding a high-profile two-day business forum in Berlin to focus on German investment as it tries to diversify away from fossil-fuel dependency.
The Qatari Businessmen Association (QBA) is hosting the forum to address economic security, project financing, investment opportunities, joint partnerships, private sector co-operation and Qatar's diversification projects.
RWE, Germany's largest energy producer, said talks with Qatar Petroleum were about potential gas deliveries to Germany, not about a shareholding in any potential LNG terminal on the German coast.
Germany, the largest European energy consumer, abandoned plans for an LNG terminal of its own several years ago and instead major operators participated in foreign projects, including Rotterdam's Gate terminal.
However, talks about installing an LNG terminal have been revived amid efforts to reduce coal use and dependency on Russian gas, as the construction of the divisive Nord Stream 2 pipeline from Russia continues.
A consortium of Dutch gas network operator Gasunie, German tank storage provider Oiltanking and Dutch oil and chemical storage firm Vopak is trying to get a German LNG project up and running.
A funding decision by the consortium, called German LNG Terminal, is expected by the end of next year, according to reports.
Uniper said it had repeatedly argued that a German LNG terminal would be beneficial amid declining gas resources in Europe.
Qatar says its investment in Germany exceeds €25 billion in the automobile, information technology and banking sectors, while more than 300 German companies operate in the tiny Gulf state. Germany has become one of Qatar's most important economic partners with around €1.9 billion in trade.
Qatar already has stakes in Volkswagen, Deutsche Bank, Siemens, Hochtief and SolarWorld with further investment expected to be announced during the forum.
Qatar has impressive LNG export potential. Picture credit: Flickr
Related