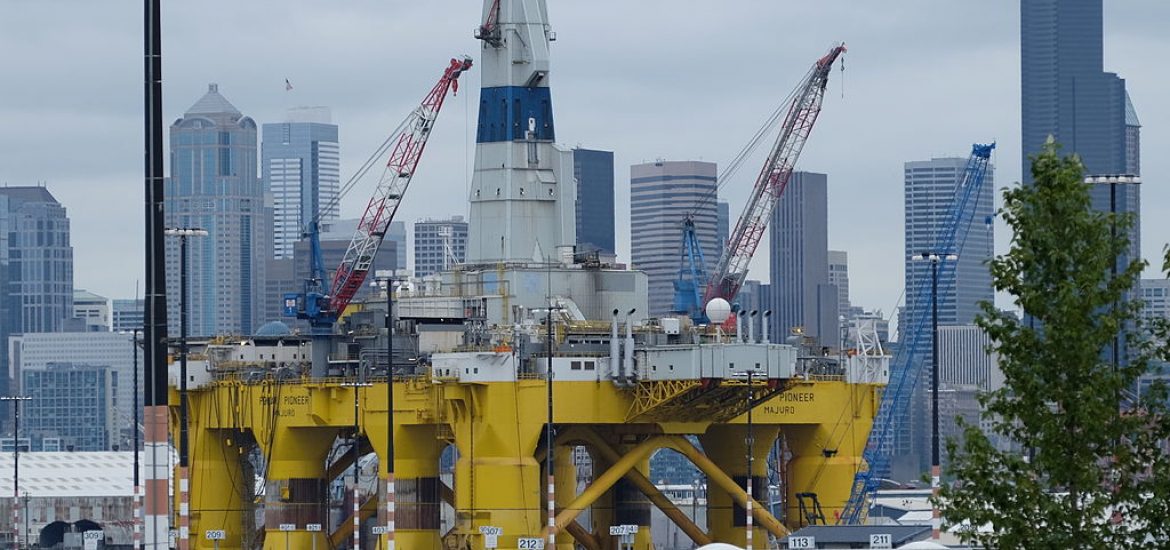 Royal Dutch Shell has blamed falling profits – US$1 billion lower than analysts were expecting – on a slowdown in the global economy. 
The UK-Dutch major's profits were down to US$3.5 billion in the second quarter, well below City of London forecasts of almost US$5 billion, in the largest profits slump since the 2016 oil price crash.
In June, the oil price fell to its lowest level in five months amid sluggish global demand.
Prices are being propped up by supply crises in Iran, Libya and Venezuela and supply limits agreed by Opec and Russia. 
The price of imported gas in Asia has fallen to 10-year lows because demand has dropped below new supplies coming to the market.
The market price for gas is already 40-per-cent lower than it was in 2018 with observers saying it could keep dropping.
Shell said the disappointing quarterly profits reflected "lower realised oil, gas and LNG prices, weaker realised chemicals and refining margins as well as higher provisions, partly offset by improved production".
After stripping out one-off charges and gains, underlying profits were still down by 26 per cent from US$4.7 billion a year earlier.
The fall comes despite Shell's year-on-year oil and gas output increasing.
Shell sold oil for an average of US$61.26 per barrel in the second quarter, 8 per cent down year on year, while the prices it received for gas were 13-per-cent lower. 
The US-China trade war has suppressed growth and fossil-fuel prices.
Shell has around 82,000 staff in more than 70 countries, primarily producing, processing and selling oil and gas, although it claims to be increasingly moving towards renewable sources.
Ben van Beurden, Shell chief executive, said the oil giant had "delivered good cash flow performance, despite earnings volatility". "This quarter we achieved some key milestones, such as the start-up of Appomattox and the first LNG cargo from Prelude. These add to our competitive portfolio, which is expected to generate additional cash in the coming quarters. The resilience of our upstream and customer-facing businesses and their ability to generate cash support the delivery of our 2020 outlook, which remains unchanged," the CEO added. 
Separately, Shell said it had finished the first round in its plan to buy its own shares, having spent US$9.25 billion over the last 12 months. The firm said it planned to spend US$25 billion by next year.
Listed companies say they use share buybacks to return cash to shareholders but observers say dividends are a better way to do that and that buybacks are only a means to flatter a company's earnings per share.
Shell says it is trying to move away from fossil fuels. Picture credit: Wikimedia 
Related