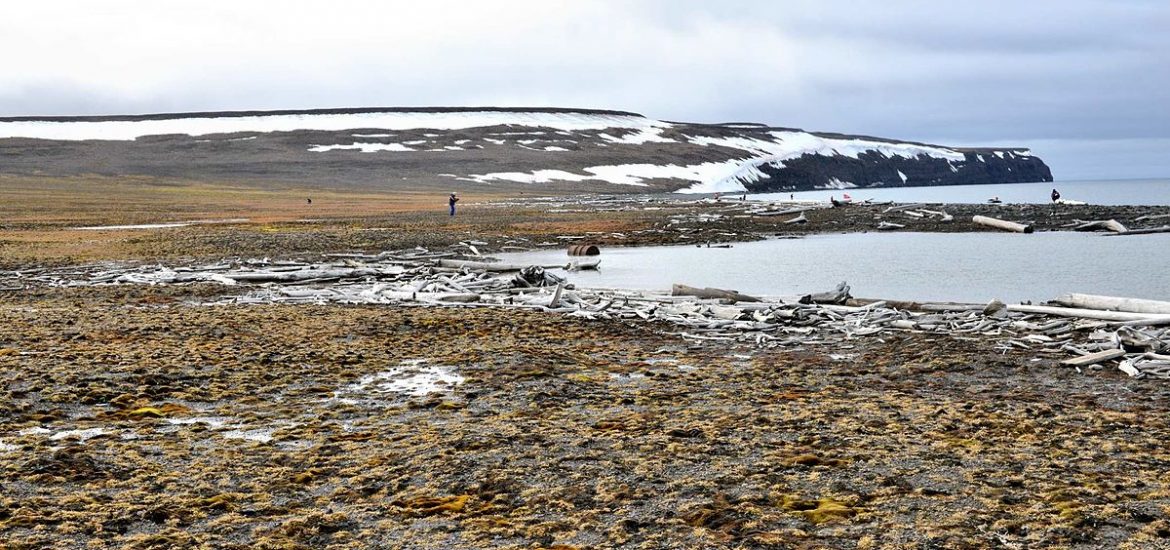 Russian Arctic researchers say they have found the most powerful methane gas fountain ever monitored escaping from thawing permafrost.  
The Tomsk polytechnic study team found the methane seep east of the island of Bennett in the East Siberian Sea with bubbles making the water look like it was boiling. 
Methane levels were recorded at up to 16 parts per million or more than nine times higher than the global atmospheric average. 
The next day, the expedition said it found another giant seep of around the same size, even though discovering seeps on the rough ocean is normally highly unusual. 
Clear and odourless methane is flammable and is a powerful greenhouse gas. In a 100-year time span, methane traps about 28 times more heat than carbon dioxide. 
"This is the most powerful seep I have ever been able to observe," said scientist Igor Semiletov, who has made 45 Arctic expeditions. "No one has ever recorded anything similar."
Semiletov has said gases from underwater permafrost could harm oil and gas infrastructure. Methane can also raise the acidity of water and kill sea life as it breaks down.  
"If we don't take into account research results about the condition of underwater permafrost, geological catastrophes similar to the [2010 Deepwater Horizon] accident in the Gulf of Mexico could occur during exploratory and commercial activities, which would cause irreparable damage," the scientist said. 
Levels of methane in the atmosphere have risen by an estimated 250 per cent since the 19th century. 
Russia currently has one offshore oil rig in the Arctic and it is rapidly expanding shipments of LNG (liquified natural gas) in the melting ocean. 
Russia hopes to increase the use of the previously frozen northern sea route to attract shipping away from the Suez Canal. Frozen soil lies under two-thirds of Russian territory and a large proportion of the Arctic Ocean. It has been thawing as the Arctic warms at least double the speed of the rest of the planet, damaging buildings and pipelines, potentially releasing diseases and emitting greenhouse gases that were previously locked away. 
Methane is especially dangerous, as it can warm the earth 86 times as much as carbon dioxide over 20 years in the atmosphere. 
A Russian study found the thawing of underwater permafrost has doubled in the last 30 years, reaching 18cm a year.
Bennett island in Siberia. Picture credit: Wikimedia 
Related