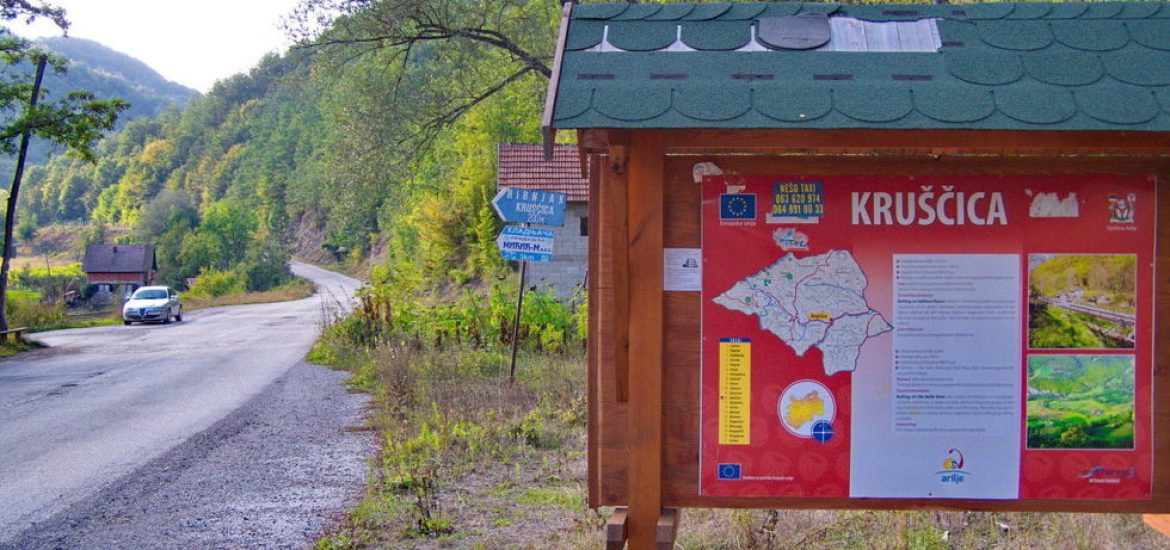 Activists have claimed a small victory in their attempts to prevent the construction of around 3,000 dams across the Balkans, which will block fish migration routes and destroy some of Europe's last free-flowing rivers. 
Villagers in Kruščica about 70km northwest of Sarajevo in Bosnia and Herzegovina, who have opposed a dam project since 2017, recently managed to impede the scheme. 
A court annulled the dam's environmental permit, saying community representatives were not invited to a required public hearing on the matter or informed of the outcome. The court's decision blocks further construction at the site. 
"This is a very important victory for Kruščica and all river fighters in Bosnia and Herzegovina, proving that change is possible and the power lies with people," said Jelena Ivanic from Bosnia's Centre for Environment.
"We are sending a clear signal to minister Salkan Merdžanić and to investors who plan hydropower plants on the River Kruščica to terminate the concessions and to give up on this project because we will not give up and justice is on our side."
Many of the 3,000 dam projects were "violating national and international legislation", EuroNatur chief Gabriel Schwaderer said. "We urgently call upon the European Commission to require from EU accession candidate countries that they abide by constitutional norms in regards to licensing procedures for large-scale infrastructure projects."
The financial watchdog Bankwatch reported this year that the World Bank's International Finance Corporation (IFC), European Investment Bank (EIB) and the European Bank for Reconstruction and Development (EBRD) were helping fund the hydropower projects.
The World Bank, EBRD and EIB said their investments complied with their environmental and social assessment standards. 
EBRD said it also improved its assessment process and had pulled out of some projects near environmentally protected areas. 
"Hydropower is an important source of renewable energy for Western Balkans," said EBRD's spokeswoman Svitlana Pyrkalo. 
The authorities and investors say boosting hydropower is key to reducing regional dependency on coal and complying with the latest European Union renewable-energy targets of 32 per cent by 2030.
In Kruscica, protesters say water would be diverted through pipelines, leaving the river empty and ending nature tourism that attracted hikers, hunters and anglers before the war started in the early 1990s. 
Villagers said they first heard about the dam project when construction workers appeared last year. Demonstrators patrolled the site 24 hours a day to protect the river. 
Bosnia Herzegovina already gets 40 per cent of its electricity from hydropower and the rest from polluting coal-fired power stations. 
Sarajevo says it plans to increase the share of renewables to 43 per cent by 2020, under a target agreed with the EU, although the controversial exploitation of hydropower will help the war-torn country achieve that target. 
Bosnia's rivers are in danger of changing forever. Picture credit: Wikimedia 
Related