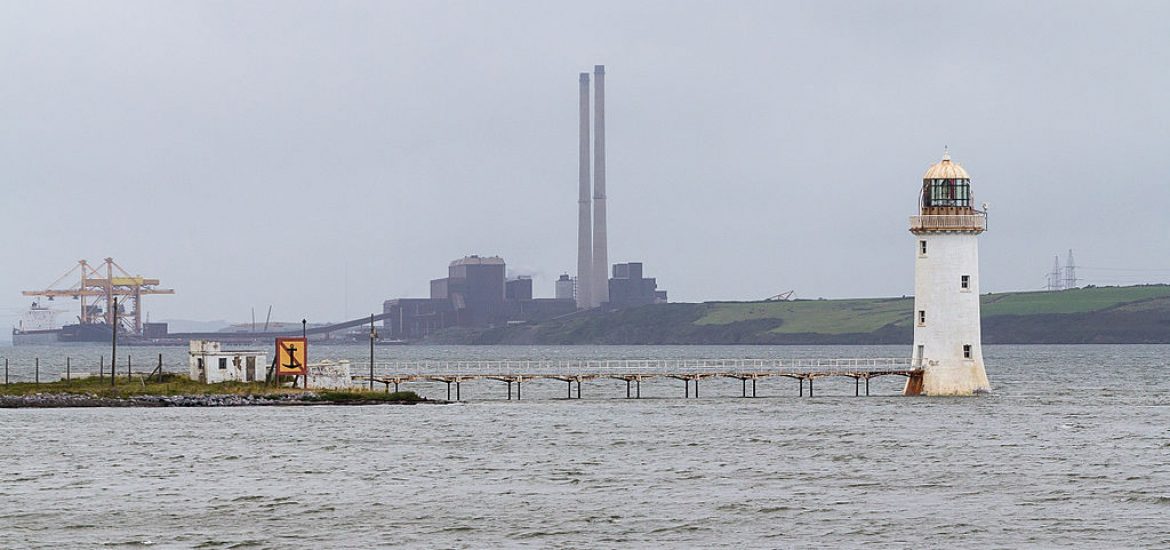 The European Commission has queried the impact on Irish air quality of the Dublin government's aim to comply with 2030 renewable targets with a "very significant increase" in the controversial burning of biomass.
The burning of biomass, which is usually wood, causes emissions of particulates and nitrogen dioxide, which can cause respiratory issues and add to carbon dioxide emissions. Many environmentalists argue that biomass should not be regarded as a renewable source. 
In the commission's report on Ireland's draft plan to meet Ireland's 2030 targets, Brussels asked about meeting the electricity demand of data centres. It also asked whether increased biomass use for energy was compatible with a separate plan to boost forests to balance agricultural emissions.
The commission asked the authorities to look at what effect the ending of the use of coal-fired power generation by 2025 would have on Irish energy security.
Moneypoint power plant (pictured) in County Clare, the only coal-fired site in the Irish Republic, is due to stop burning coal by 2025. The power station accounted for 9 per cent of Irish electricity production in 2018, down from 13 per cent in 2017.
Ireland submitted its draft 2030 plan to Brussels last December along with most other member states. 
The commission asked how the government would set out a path to 31-per-cent renewables by 2030, and explain what policies would ensure it was achieved.
Two environmentally ruinous peat-burning power stations in the Irish midlands are being converted to burn biomass, while Dublin aims to increase the use of biomass boilers in the food-processing sector and in district heating.
Conall Bolger of Cornwall Insight said Moneypoint was not essential for power supplies as "capacity auctions", involving guaranteed payments for future supply, was supporting future gas power production. However, this would leave the republic dependent on imported gas.
In a further shakeup, Ireland plans to ban the sale of new petrol and diesel vehicles by 2030.
The plan is to ensure that all new cars and vans on Irish roads by 2030 are electric.
The 180 measures in the Climate Action Plan include a target to implement an EU-wide ban on non-recyclable plastic by 2030.
Ireland's proactive environment minister, Richard Bruton, said the republic was "currently 85 per cent dependent on fossil fuels".
He said the Irish carbon output should be reducing but greenhouse emissions "have been rising rapidly".
Moneypoint on Ireland's west coast. Picture credit: Wikimedia  
Related