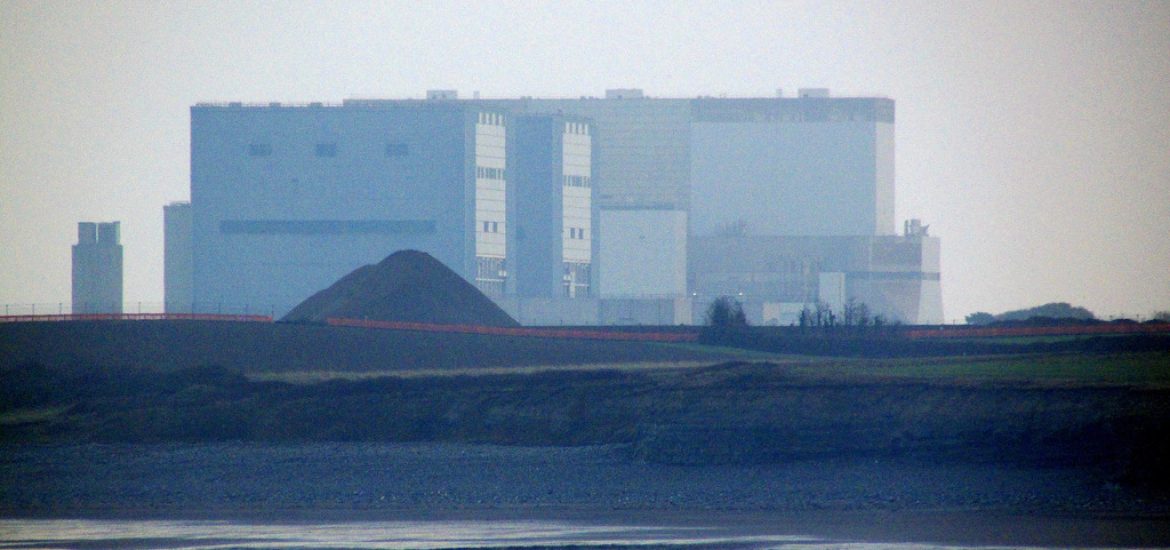 Hinkley Point, on England's Somerset coast, is the biggest building site in Europe at 430 acres and the UK's first new nuclear power plant since 1995.
It is due to be the most expensive power station in the world and is already being accused of polluting the picturesque coastline.
Claims that 300,000 tonnes of mud due to be dumped off Cardiff Bay is toxic were "wrong, alarmist and go against all internationally accepted scientific evidence", according to France's Électricité de France (EDF), behind the project.
Controversial plans to dispose of mud from the nuclear project are being scrutinised by members of Wales' devolved assembly.
EDF said the mud had been tested "independently to highly conservative standards".
Chris Fayers, EDF's head of environment, said the standards employed were supported by the UK and Welsh governments and the UN.
The mud was "not radioactive" and posed no threat to humans or the environment, Frayers told Welsh assembly members.
First proposed in the late 1970s, Hinkley Point has faced opposition from politicians, academics and at economists every step.
The nuclear reactor has a new and controversial design, which has been dogged by construction problems and has yet to start functioning anywhere else. "It's three times over cost and three times over time where it's been built in Finland and France," Paul Dorfman from the UCL Energy Institute told the Guardian. "This is a failed and failing reactor."
The estimated total bill for Hinkley Point C is £20.3 billion, more than twice the cost of the 2012 London Olympics. The government is funding the project through a tangled financial agreement with EDF, that is 83-per-cent owned by the French state, and the China General Nuclear Power Group (CGN), a Beijing-run energy firm.
UK consumers are eventually due to pick up the tab through their bills. Gérard Magnin, a former EDF director, said Hinkley Point was "a way to make the British fund the renaissance of nuclear in France".
He said: "We cannot be sure that in 2060 or 2065, British pensioners, who are currently at school, will not still be paying for the advancement of the nuclear industry in France."
UK analysts also say the agreement is too advantageous to EDF.
"A dreadful deal, laughable," said Professor Steve Thomas of the University of Greenwich.
Hinkley Point A, a Magnox reactor, was commissioned in 1965 and closed in 2000. Hinkley Point B, an advanced gas-cooled reactor, was commissioned in 1976 and is currently operated by EDF. The heap marks the site of the proposed Hinkley Point C. Picture credit: Flickr  
Related