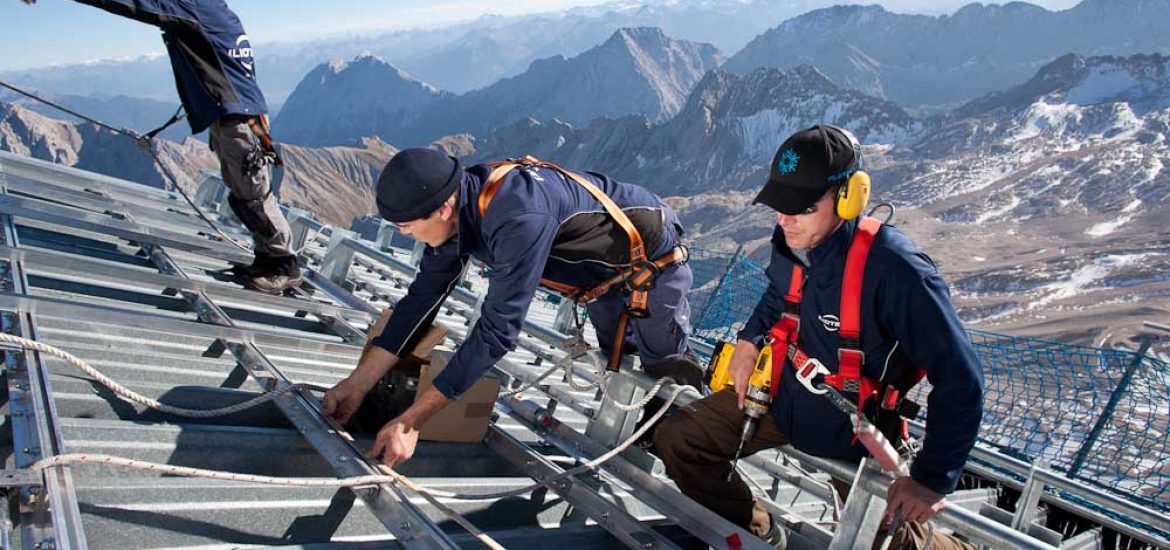 A UK-German solar panel manufacturer says it is poised to revolutionise the global energy industry and has secured more than £13 million to bring its technology to production. 
Oxford PV, established by Oxford University physics professor Henry Snaith, won the funding from the European Investment Bank (EIB) through its German subsidiary.
The company is working on transferring its technology from the lab to an industrial-scale process in collaboration with its joint development partner, an unnamed major producer of solar cells and modules, with whom it signed a deal at the end of 2016.
Snaith was quoted saying the revolutionary photovoltaic panel he was developing had the potential to make the Hinkley Point nuclear power plant in Somerset redundant before it was complete.
The company's German subsidiary, where the factory is based, negotiated the €15-million loan "to support the transfer of its disruptive perovskite on silicon tandem solar cell technology from lab scale to commercialisation".
Oxford PV CEO Frank Averdung told the media: "The EIB financing recognises our considerable progress to date and the opportunity our disruptive perovskite solar technology has to dramatically transform silicon solar cell economics.
"The funding will allow Oxford PV to continue to invest in its demonstration line infrastructure, in Brandenburg, Germany, enabling the company to continue the rapid transfer of its perovskite on silicon tandem solar cell technology from the lab to an industrial-scale process in collaboration with our joint development partner, a large-scale manufacturer of solar cells and modules."
Oxford PV has attracted investment in several rounds since 2015. Last year the firm announced it had acquired a former thin-film production factory owned by Bosch Solar in Brandenburg, around 100km from Berlin, where the latest round of financing will be invested.
The EIB funding is the first financing in Germany under the InnovFin, EU Finance for Innovators' Energy Demonstrator Project, with the financial backing of the EU under Horizon 2010 Financial Instruments, aimed at supporting European manufacturers to address "tomorrow's challenges and supporting climate action".
Oxford PV is eyeing full-scale commercial production within three years.
"I am delighted to sign the contract with Oxford PV today," said Ambroise Fayolle, vice president of the EIB, who is responsible for Germany and InnovFin.
"The company has demonstrated the necessary parameters in efficiency and stability on its perovskite photvoltaic technology, to engage commercially with major industry players and play a key role in enhancing solar energy supply in the future," Fayolle added.
Solar power technology continues to develop. Picture credit: Wikimedia 
Related