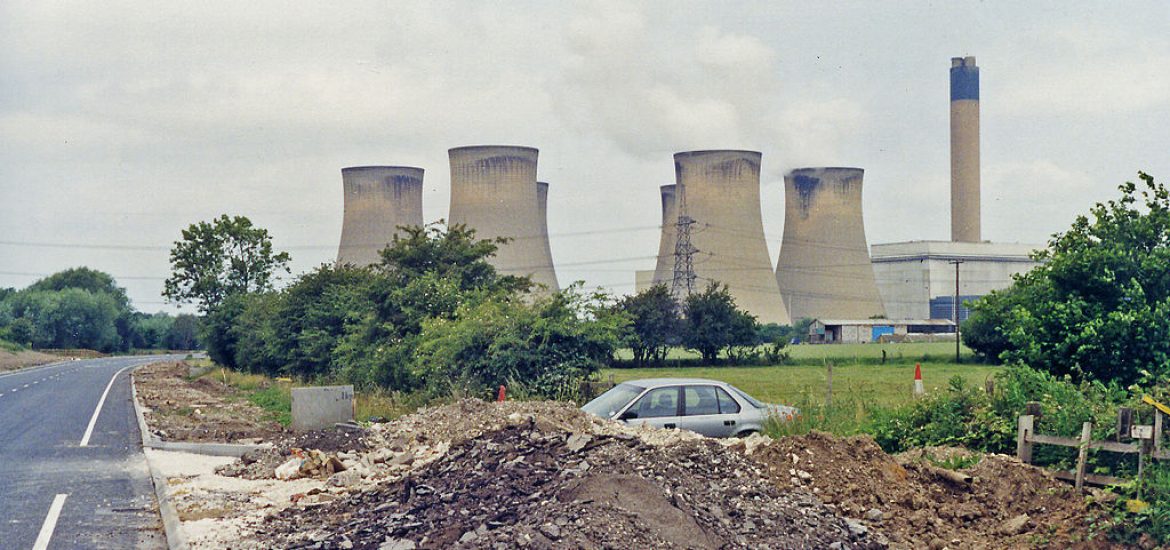 Britain could have the world's first "carbon-negative" power station by the mid-2020s under plans by the National Grid, the FTSE 250 group Drax and Norway's Equinor. 
They are also to work on a large-scale hydrogen demonstrator at Drax's Selby site (pictured) by as early as the middle of the next decade. 
The three firms said carbon emissions from the Drax power station in northeastern England, which burns biomass wood pellets, could be captured and pumped into disused North Sea gas fields. 
The "carbon-negative" claim comes from the fact that trees absorb carbon dioxide from the atmosphere when they are growing and if a tree's carbon is not released when it is burned, then emissions are reduced. 
Drax is already capturing a tonne of carbon dioxide a day from its Yorkshire bioenergy carbon capture and storage pilot project. As the use of wood pellets in generation is defined as carbon neutral, the capture of the carbon dioxide from the combustion process would make the site carbon-negative, generating allowances that could possibly be sold, Drax said.
Carbon emissions could also be captured from industry or from a new site producing clean-burning hydrogen from natural gas.
The three partners intend to publish a study covering the technical, economic and societal opportunities for carbon capture and hydrogen in the Humber region of East Yorkshire later this year. 
The UK government's committee on climate change said in April that Britain must cut its emissions to net zero by 2050 and carbon capture and storage technology was "a necessity, not an option" to make it happen. 
"The committee on climate change was clear, the UK needs both bioenergy with CCS [carbon capture and storage] and hydrogen production at scale by 2030 to achieve a 'net zero' carbon economy," said Drax Group chief executive Will Gardiner. 
Drax recently acquired several power stations from Scottish Power and has conducted a small-scale carbon capture trial. 
Meanwhile, National Grid, the utility company that operates Britain's high-pressure gas transmission system, and Norwegian oil and gas giant Equinor have an interest in the development of carbon-capture technology. The developing technology could improve the environmental case for using biomass and natural gas and help the state-run firms comply with national commitments made under the 2015 Paris climate agreement.
"Globally we must see substantial decarbonisation of industry and energy in the years ahead, and we believe CCS and hydrogen must play a significant role in this," said Irene Rummelhoff, an Equinor vice president. 
If successful, Drax's Yorkshire project could be replicated elsewhere. Picture credit: Wikimedia 
Related