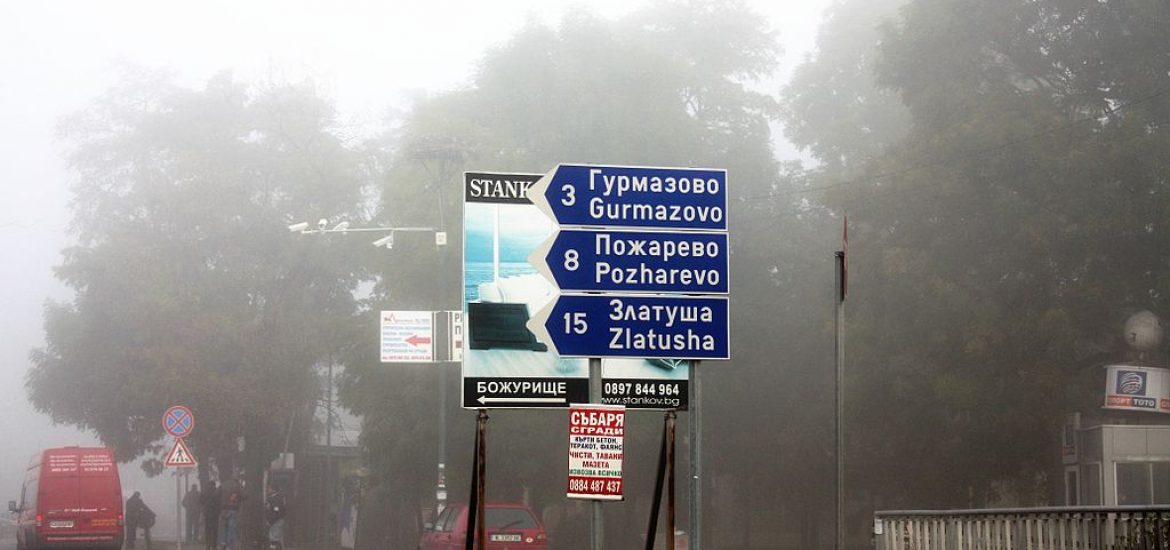 The EU plans to get tough on its members that are not doing enough to address air pollution this year by taking legal action to enforce standards.
Across the EU, premature deaths from air pollution are now some 15 times higher than fatalities from road accidents.
Air pollution remains the largest environmental cause of premature death in the European Union. It still causes more than 400,000 premature deaths per year and brings respiratory and cardiovascular diseases to millions more.
The bloc's executive arm, the European Commission, hopes a series of infringement proceedings will increase pressure on governments to adopt tougher clean-up measures. Members may be taken to the European Court of Justice (ECJ), and eventually face fines, for breaching EU limits after the commission won what was seen as a test case against Bulgaria in 2017.
The economic costs of air pollution in the EU are estimated to exceed €20 billion a year.
"I have been very clear with EU member states that they have to up their game," the EU's commissioner for the environment, Karmenu Vella, told a clean air summit in Paris in November. "Failing to meet air-quality standards that have been in place for decades is not an option."
Bulgaria, which last week took the EU's six-month rotating presidency, said it would make air quality "a focus" during its tenure.
The country has the EU's highest death rate related to air pollution, with more than 13,000 premature fatalities per year linked to fine-particulate pollution.
Infringement procedures pushes the issue to the top a government's agenda, said Norbert Kurilla, the Slovakian environment minister. Slovakia is one of 20 EU countries facing legal proceedings. "I can make a political guarantee that we will do our best to reach compliance," the secretary of state said.
The former Warsaw Pact countries, in particular, struggle with dust and fine-particulate pollution, where low-quality domestic heating is often a major problem. Western European states are recording high urban levels of nitrogen dioxide, closely linked to diesel exhausts.
France, Germany, Italy, Spain and the UK were given a final warning early last year by the commission, which is the final stage before being taken to the ECJ.
Governments also face an increasing number of lawsuits filed by citizens and NGOs.
France's top court last year gave the authorities until March 31 to come up with tougher measures to tackle high levels of nitrogen dioxide. The British NGO ClientEarth launched its third legal challenge against the government's air-quality plans in November, with a decision expected soon, although the government remains paralysed by the ongoing Brexit crisis.
Other action has been brought in Belgium, the Czech Republic, Germany, Italy, the Netherlands and Slovakia.
Bulgarians choke on some of Europe's dirtiest air. Picture credit: Wikimedia 
Related