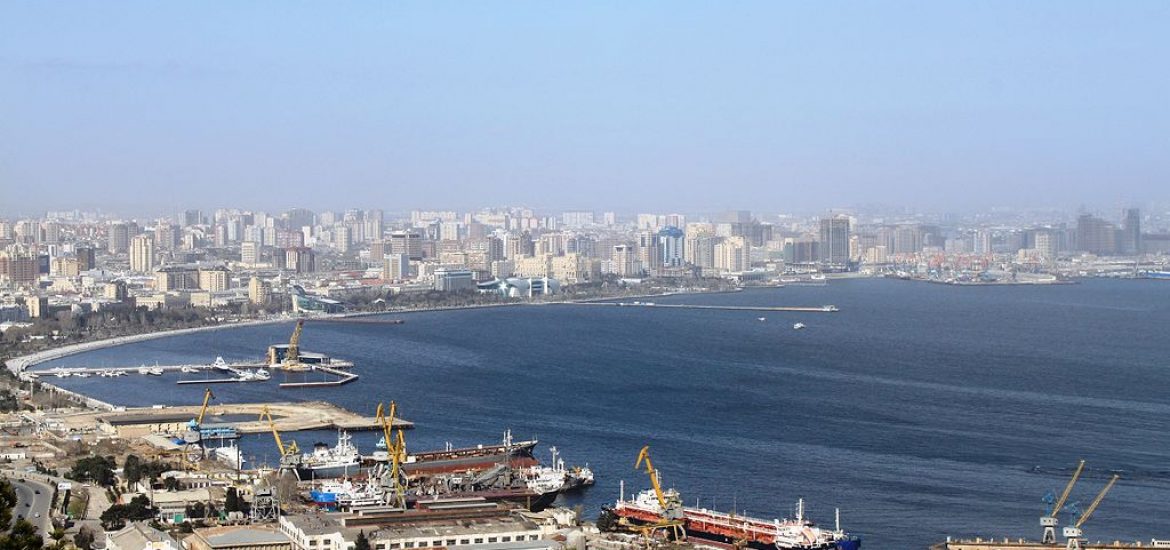 Azerbaijan's recent foreign policy successes could allow the former Soviet state to establish itself as a regional power. 
The potential resolution of the status of the Caspian Sea and economic cooperation with Turkey and Georgia could both boost Baku's regional influence.
Russia announced last month that an agreement on the status of the Caspian Sea is expected soon, determining how to share out the oil and gas wealth in the rock under the water.
The Caspian, it is argued, is landlocked and thus the world's largest lake.
If it is called a lake, Azerbaijan, Russia, Kazakhstan, Turkmenistan and Iran can divide the wealth equally among themselves. If the largely fresh-water expanse is called a sea, each country can independently exploit its resources within their territory.
Azerbaijan, Turkmenistan and Kazakhstan consider the Caspian a sea and Iran claims it is a lake, based on a deal with the Soviet Union. Russia's foreign ministry defines it as a lake but the oil and gas industry calls it a sea to maximise oil and gas exploration.
The coastal states agreed at the Alma-Ata Declaration of 1991 to recognise the Caspian as a lake but Kazakhstan four years later said, from a legal point of view, it considered it a sea. That would mean the UN Convention on the Law of the Sea would apply to it. However, there is still no agreement among the coastal states on whether the UN convention governs the Caspian.
On May 28, Azeris will mark the 100th anniversary of the founding of the Azerbaijan Democratic Republic, which was crushed by the invading Bolsheviks in April 1920 after several failed attempts to establish diplomatic ties with Moscow. And Russian policy still matters deeply in Azerbaijan.
Agreement that the Caspian is a sea would benefit Baku as it could then work to determine the viability of a Trans-Caspian pipeline to transport natural gas from the Caspian and Turkmenistan to Europe. This cuts out the Russian route, which is always vulnerable to stoppages after disputes between Russia and the EU.
Azerbaijan, Turkey and Georgia recently commissioned the Baku-Tbilisi-Kars railway, from Azerbaijan's port of Alat on the Caspian Sea to Tbilisi in Georgia and ending in the eastern Turkish city of Kars.
The railway is expected to move 5 million tonnes of cargo a year before reaching 17 million tonnes, allowing goods to be carried from China to Europe in 12 to 15 days. Like the proposed pipeline, it avoids Russia.
Baku on the Caspian Sea. Picture credit: Wikimedia
Related