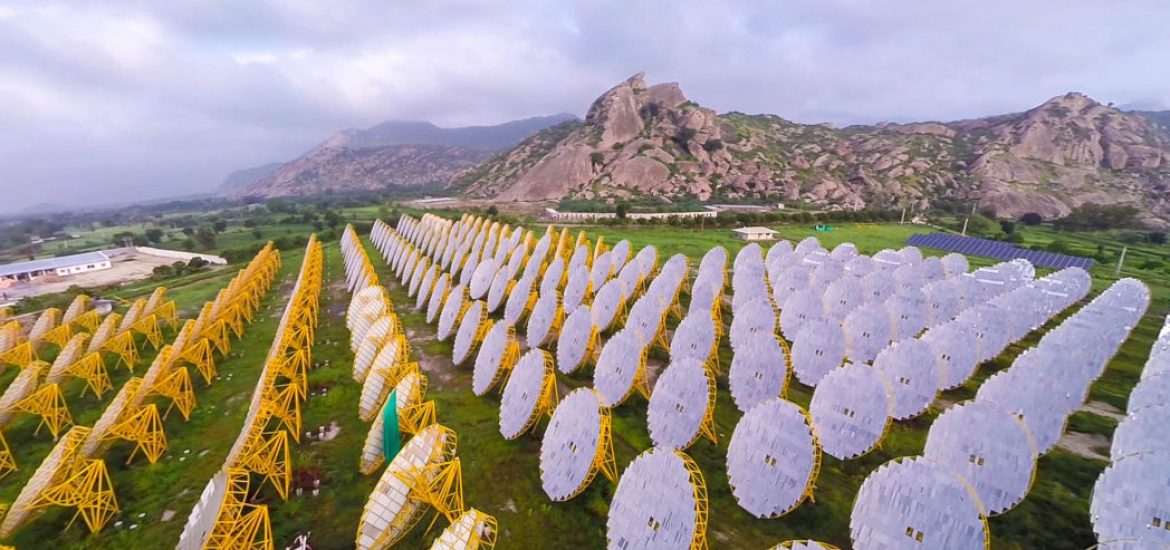 India and France have committed more than US$2 billion to fund solar-energy projects in developing countries, as both countries address China's near monopoly on panel production. 
Last week the first International Solar Alliance (ISA) summit in Delhi was attended by more than 20 governmental heads.
The basic idea is that many of the world's poorest countries receive plenty of sun.
Indian Prime Minister Narendra Modi pledged US$1.4 billion to support solar projects in Bangladesh and across Africa. France's president, Emmanuel Macron, said he had committed €700 million to the alliance. France committed €300 million when the pact was founded in 2015.
ISA, launched by Modi and former French president François Hollande at the Paris climate conference that year, seeks to lower the cost of solar technology so it can be used in 121 developing countries. It aims to create 1 terawatt solar energy by 2030 and 61 countries have so far joined with 32 ratifying its framework agreement.
Moving toward renewable energy sources has become part of India's push to become a responsible emerging power, amid climate change and environment degradation. It aims to increase the share of renewables in its energy mix, helping to cut emissions and reduce dependence on the import of crude oil from West Asia, Africa and Latin America.
Modi told the event that India would support 27 projects in 15 developing nations. They would include small photovoltaic panel factories in several African countries, a 100-megawatt photovoltaic factory in Mollahat, Bangladesh, and LED street lighting in the Seychelles.
Indian training programmes have included the "solar grandmas" scheme to train women from developing countries, particularly in Africa, to prepare lanterns and solar panels at Barefoot College in Rajasthan. Technical assistance programmes, largely being run by the Indian Technical and Economic Cooperation, have reportedly gained considerable goodwill for India.
Macron told the event that US$1 trillion was needed to achieve the 1-terawatt target by 2030.
The World Bank has also pledged US$500,000, with the Green Climate Fund also offering to support the scheme. Most of the investment will come from the private sector, it is hoped.
The alliance's three main aims include promoting the use of solar-powered water pumps for irrigation instead of diesel-powered equipment; affordable solar technology; and developing solar mini-grids in some of the world's least-developed countries. Of the 13 projects already under way, an initiative aims to bring electricity to villages in Niger and another is installing street lighting in Sierra Leone.
India One Solar project. Picture credit: Flickr
Related