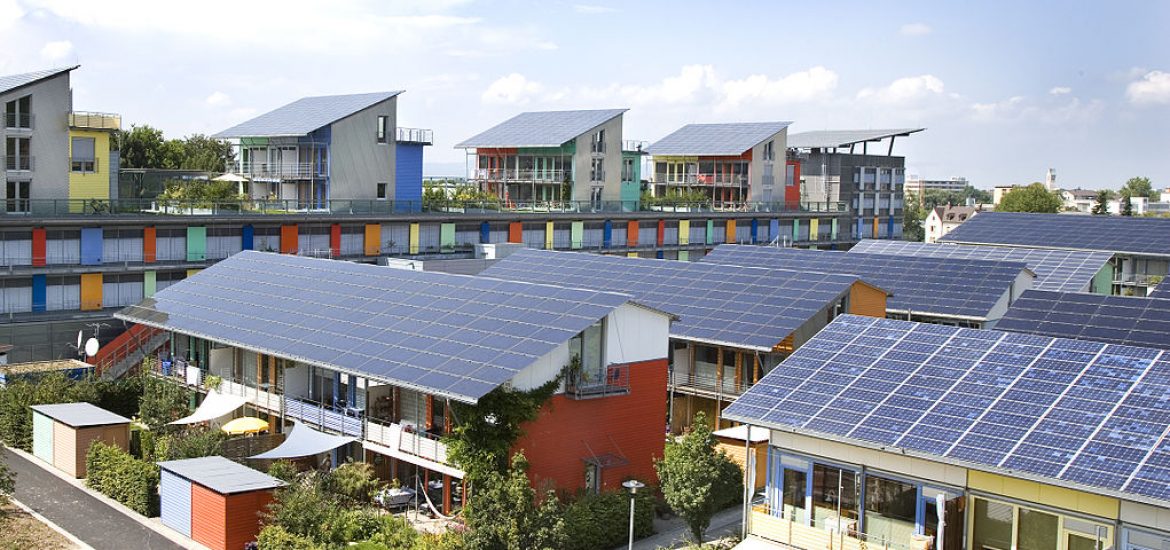 Germany produced enough renewable energy in the first half of this year to power all its household in the country for 12 months, according to energy firm Eon. 
Combined wind, solar, biomass and hydroelectric power output hit a record 104 billion kilowatt hours (kWh) between January and the end of June, it was estimated. 
The figure is 9.5 per cent more than the same period last year and a third more than in 2015, the Munich-based firm said. The data was based on Eon's analysis for its sales teams.
"This shows how renewables become increasingly important for our energy supply," said Victoria Ossadnik of Eon Energie Deutschland.
Eon said the bulk of production was still fed into public grids and therefore statistically counted but there were also increasing numbers of photovoltaic panels that supplied private homes and often used in conjunction with domestic batteries, which were falling in price. 
Wind power generated 55 billion kWh of Germany's renewables output, with solar accounting for 21 billion kWh, there was 20 billion kWh from more controversial biomass sources and 8 billion kWh in hydroelectric supplies. Some analysts say biomass should be not be regarded as a renewable source. 
Eon said the renewable supply would be enough to power every household based on an annual consumption of 2,500 kWh.
Hubertus Bardt, head of research at IW, said: "The expansion of wind energy and solar plants continues to make rapid progress [but] the grid expansion is lagging far behind and the goal of an economically viable energy policy is not being achieved."
It is the first time Germany's renewables have generated 100 billion kWh in half a year.
The figures reflect the expansion of wind and solar power installation in a long-term push towards a low-carbon economy and a series of storms.
The most productive day was January 3, when Cyclone Burglind hit the country and 1.1 billion kWh was generated, more than 71 per cent of German electricity consumption that day.
Renewables accounted for 36 per cent of Germany's electricity consumption last year, the government said, while 29 per cent of the UK's electricity came from renewables in 2017.
Germany is aiming to phase out its nuclear power by 2022 and its renewable generation has been rising steadily ever since the start of the century under the Renewable Energy Act (EEG), which was reformed in 2017 to cut costs for consumers.
To meet energy demand, Germany still relies heavily on coal, gas and polluting lignite or brown coal, the lowest grade of coal formed from peat.
Solar projects are multiplying in Germany. Picture credit: Wikimedia
Related