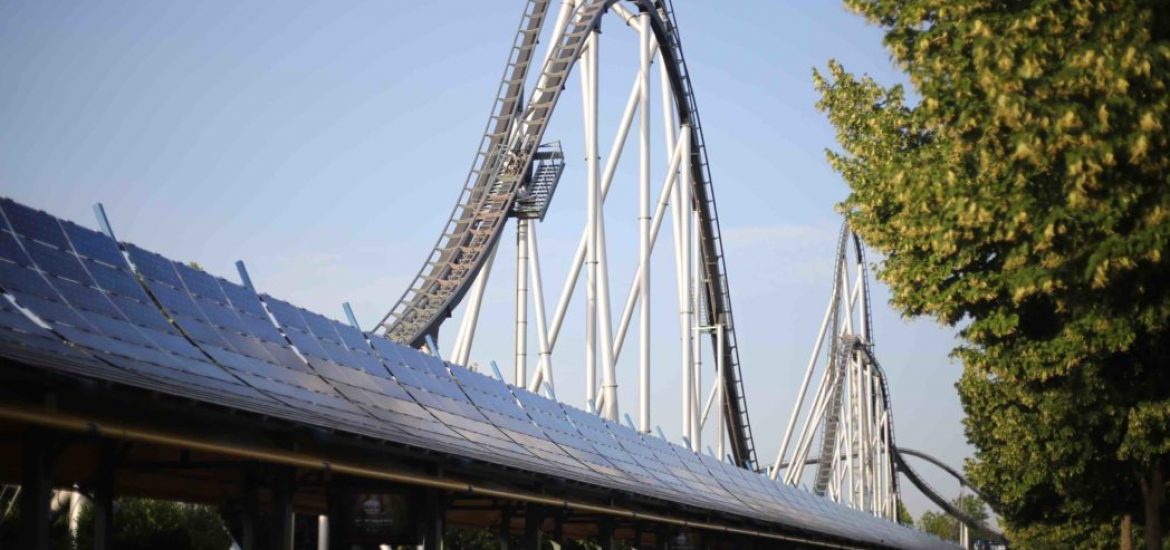 Solar and wind power in Germany generated 39.3 terawatt-hours (TWh) of electricity for the national grid from June to August, a 10-per-cent increase from last year, the Fraunhofer Institute for Solar Energy Systems reported.
The institution said the volume of lignite-fuelled electricity fed into the German grid was about 21.6 TWh this summer, over one-third lower than in the previous year.
Lignite and hard-coal power plants produced significantly less electricity than last summer, Fraunhofer said.
"Power generation in the last three months has been very exciting: gas prices and electricity prices on the exchanges have been low and carbon dioxide certificate prices have been high," said Bruno Burger from the institute.
Solar generated 19.3 TWh from June to August, 4 per cent more than last year. Wind's contribution increased by nearly 20 per cent year on year to almost 20 TWh of electricity over the same period. German wind was more vigorous in July than last year.
Germany has experienced several intense heatwaves during the period.
During record-breaking June, for the first time photovoltaics was the strongest source of energy in a single month, the institute reported.
Solar power generation also benefited from new photovoltaic systems with a combined 2 gigawatt (GW) capacity in the first half of this year, according to the think-tank Agora Energiewende.
"Solar power is now not only one of the cheapest ways of generating electricity, it is also absolutely necessary to create the energy revolution in Germany and to combat the climate crisis," said Patrick Graichen, the chief at Agora.
The expansion cap of 52GW needed to be removed as quickly as possible as the limit "could already be reached next year and the expansion would abruptly come to a halt", said Graichen.
Coal-fired electricity generated 8 TWh of power, around 50 per cent below the figure for last summer, while electricity generation from gas rose by nearly 50 per cent.
Germany hoped the controversial Nord Stream 2 pipeline would start delivering Russian natural gas to the Baltic port of Lubmin later this year. The gas supply was expected to help the government replace coal power stations and nuclear plants, which are due to close by 2022.
However, obstacles from the Danish government to the pipeline passing near Denmark's island of Bornholm have delayed the project, amid vocal opposition from Poland, the Baltic states and Ukraine. The US, which wants Germany to buy its LNG instead, is also threatening to impose sanctions on the western firms backing and working on the €11.5 billion project.
German photovoltaic panels at Europa-Park during the record-breaking June heatwave. Picture credit: Energy Reporters
Related