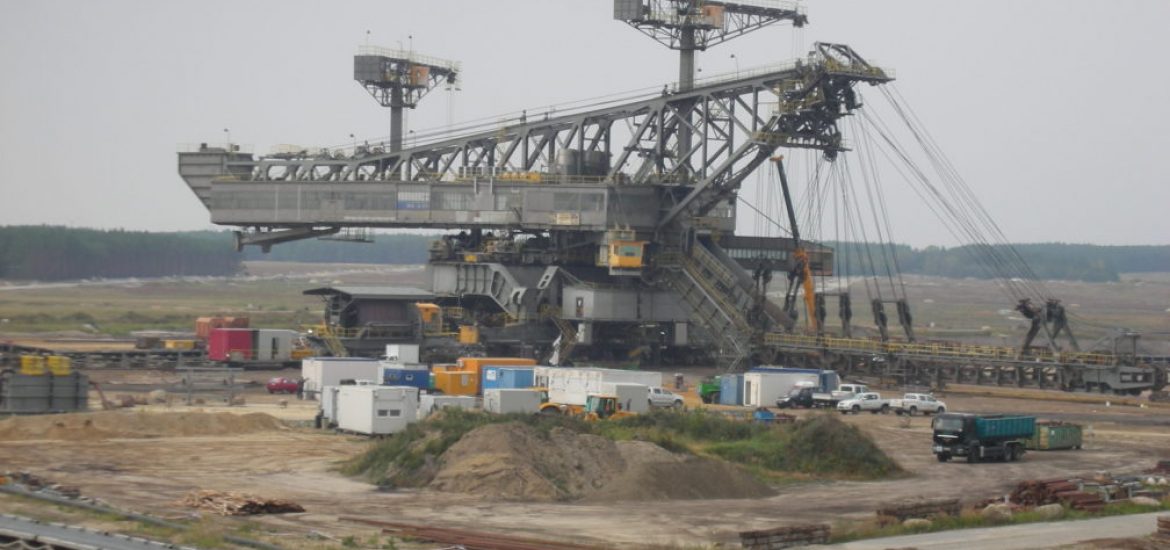 The Germany cabinet has approved a plan to spend up to €40 billion by 2038 to reduce the impact of abandoning coal amid allegations that the investment is intended to buy votes ahead of two state elections. 
The policy is part of Germany's transition to renewable energy, known as the "Energiewende". 
Economy Minister Peter Altmaier said funding would start when the Bundestag passed separate legislation setting out the dates and details of Germany's abandonment of coal. The legislation is expected this year. 
Berlin will invest in improved internet access and public transport while encouraging research institutes and federal bodies to move to former coal-mining regions.
As many as 60,000 jobs are linked to coal mining and coal-based power generation.
In January, a government-appointed panel recommended that Germany stop using coal to produce electricity by the unambitious date of 2038.
Germany's final operating deep black coal mine closed last December but open-cast lignite mines are still in production. Lignite or brown coal, the lowest grade of coal formed from peat, is dirtier than black coal but remains relatively cheap to extract, while devastating the landscape. 
Germany imported 63.5 per cent of its energy in 2016, most of it oil, coal and gas. Around 40 per cent of German crude oil and about 32 per cent of hard coal imports came from Russia in 2016, while Germany supplies heavily polluting lignite or brown coal.
State elections are being held this week in two eastern German regions, Saxony and Brandenburg, where lignite mines operate. The far-right, anti-migrant Alternative for Germany (AfD) expects to make major gains.
Polling suggests the AfD is running close to the centre-left  Social Democrats in Brandenburg, which the party has run since reunification in 1990. The AfD is a close second to Chancellor Angela Merkel's Christian Democrats in Saxony.
The AfD has sought to attract voters in the more deprived east of the country the saying that it is prioritising coal jobs over the environment.
The Greens suggested the timing of the funding might be an election sweetener as the mine closures have no specific date yet.
"Just dispensing billions a few days before the state elections in Brandenburg and Saxony without at the same time approving the exit from coal doesn't bring planning security," said Green party co-leader Annalena Baerbock said. "It leads to further uncertainty."
Altmaier said the government was agreeing an overall coal package giving "the regions hope, that gives people prospects, that shows we are leaving no one on their own and that the federal government is aware of its responsibility". 
Eastern Germany, like elsewhere in the former Communist bloc, was reliant on coal. Picture credit: Flickr 
Related