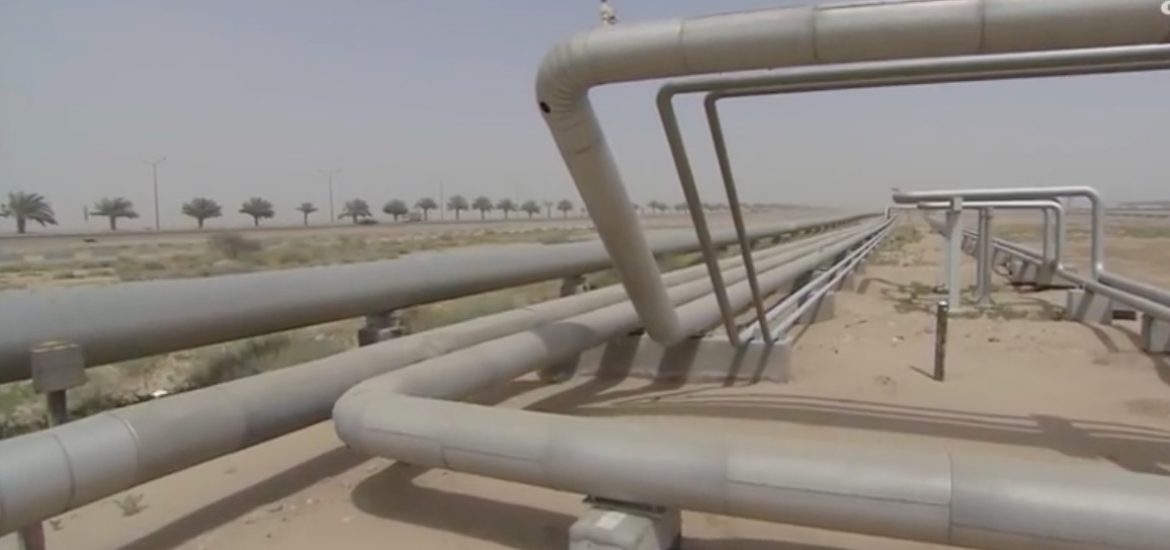 Saudi Arabian oil giant Saudi Aramco is purportedly considering a two-stage, US$2-trillion initial public offering (IPO) with a domestic debut followed by an international listing in Tokyo.
The oil giant has been looking at an IPO for several years as part of Crown Prince Mohammed bin Salman's plans to diversify the Saudi economy away from fossil fuels. 
Oil and gas account for about 50 per cent of Saudi gross domestic product and 70 per cent of export earnings.
Aramco said it planned to float around 5 per cent of the state-owned company in 2020 or 2021 in what could be the world's biggest share sale.
The world's most profitable company is now reportedly considering a plan to raise as much as US$50 billion in a domestic listing. 
Tokyo is being named as the possible venue for the second phase of the proposed plan.
London, New York and Hong Kong all vied for a slice of the IPO.
Brexit uncertainty in Britain and public protests in Hong Kong diminished their prospects, Saudi sources allegedly said. 
New York was regarded as an unlikely option because of the potential for Saudi Aramco to be targeted under anti-terrorism legislation for Saudi terrorists' role in the September 11, 2001, attacks.
David Schwimmer, the London Stock Exchange chief, flew to Saudi Arabia in an attempt to persuade the kingdom to pick the UK for the listing. The efforts have been controversial, raising concerns about corporate governance standards being weakened for the benefit of a state with an appalling human rights record.
Aramco reported a profit of US$46.9 billion in the first six half of 2019: almost 10 times that of Exxon Mobil, the largest listed oil company.
The flotation has already been delayed repeatedly amid doubts over whether it could achieve the valuation and following the international backlash over the murder of journalist Jamal Khashoggi in the Saudi consulate in Istanbul last year. 
An initial listing on Saudi Arabia's stock exchange is reportedly being planned for this year.
A Saudi source emphasised that no decision had been taken on whether to choose Tokyo.
Paul Stevens of Chatham House said the UK had been "very enthusiastic to get them to list in London because there is a lot of money to be made", despite fierce opposition to the relaxation of listing rules from groups. 
"Everyone wants a piece of the action because they all think they are going to make a fortune out of it," Stevens said.
Saudi Arabia has 297.7 billion barrels of proven reserves and great influence over its Opec partners and Russia, which together account for 77.9 per cent of world oil reserves and 53.6 per cent of production. The US accounts for 3.6 per cent of reserves and 16.6 of production. 
Saudi Arabia's vast wealth usually trumps human rights concerns. Picture credit: YouTube 
Related