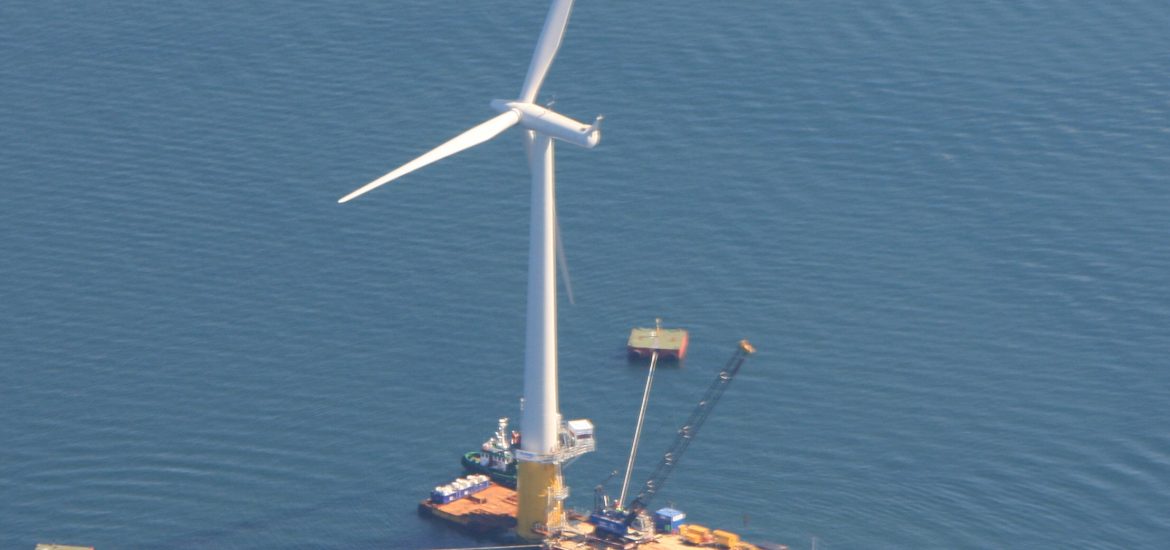 A floating offshore wind industry strategy group, including energy giants Royal Dutch Shell and Equinor, has been formed for the large-scale deployment of floating wind farms in the UK.
Floating wind farms have the potential to be replicated around the world's coastlines.
The Floating Wind Steering Group, launched by Scottish Renewables and Renewable UK, aims to produce a "consensus" for the future of floating wind and the business case for its continued development.
Representatives from developers and the supply chain will reportedly join the group, including Aker Solutions, GE, James Fisher and Sons and Atkins.
Earlier this month London announced a £250-million offshore wind sector deal, with the potential to almost triple the amount of Scottish jobs in the sector from 3,400 to over 10,000.
Floating offshore wind was also mentioned in the recent Offshore Wind Sector Deal, and the industry recognises that new technology will be valuable in helping reach 50 gigawatts of offshore wind capacity by 2050, the initiative said.
Emma Pinchbeck of Renewable UK said: "The UK has a unique opportunity to pioneer a new technology which has a truly global potential. Industry leaders are working together to ensure that government seizes that opportunity.
"As we step up decarbonisation of the energy system, competitive new technologies like floating wind will be good for consumers."
Renewable UK said floating offshore wind sector was looking for the government to recognise the opportunity for the coast-rich country to "pioneer new technology and industrial opportunities" across numerous regions.
Hywind, the world's first floating offshore wind farm, was opened by Equinor and Masdar off the coast of Peterhead in Aberdeenshire, northeast Scotland, in 2017.
The Global Wind Energy Council last year said Britain was the world's largest offshore wind market, hosting 36 per cent of globally installed offshore wind capacity.
The first turbine has now been installed at the Kincardine floating wind farm off the Aberdeenshire coast.
Jenny Hogan of Scottish Renewables said: "Innovation is key to the long-term growth set out in the offshore wind sector deal and floating turbines will open up new areas in deeper waters, particularly off the coast of Scotland with new sites for development currently being considered.
"Globally, much of the offshore wind potential is in deeper waters that will need floating technology, so this sector offers new industrial opportunities across the UK."
The Department for Business, Energy and Industrial Strategy (BEIS) is currently developing a policy document to update the UK's electricity strategy.
Hywind off Peterhead. Picture credit: Wikimedia
Related