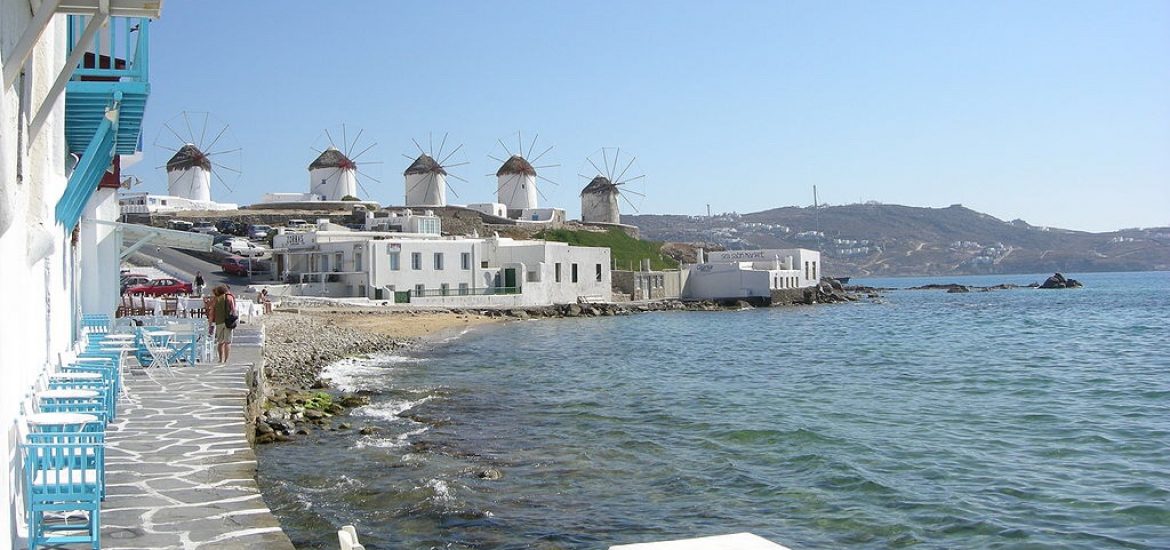 Norwegian gas and oil giant Equinor says it is interested in developing floating offshore wind in Greece, which is still dependent on filthy lignite to meet much of its energy needs.
Equinor believes Greece can replicate the UK's potential to "make offshore wind a cornerstone of its energy production and maritime industry" and help provide renewable energy to its Aegean islands.
Equinor said an offshore wind development would require Greece to open areas and production licences for offshore wind and put a remuneration system in place.
An offshore wind farm was being proposed between the islands of Tinos, Syros and Mykonos (pictured), the Greek media reported.
"Equinor is hopeful that there will be a business case for floating offshore wind in Greece," said Sebastian Bringsværd, project director for Equinor's Hywind floating wind farm.
"Such a business case will require that the authorities open areas and production licences for offshore wind and that a remuneration system is put in place. Floating offshore wind is happening now and Greece should act quickly to take a leading position."
The company formerly known as Statoil said Greece's excellent wind conditions offshore, deep waters, fine ports and strong maritime tradition made it well placed to become an important area for floating offshore wind.
Equinor, the world's leading pioneer of commercial floating wind power, said Athens needed offshore wind to meets its renewables target outlined under its National Energy and Climate Plan submitted to the European Union in order to meet its commitments under the 2015 Paris climate agreement.
Offshore wind was included as a potential source of renewable power in Greece's draft plan, the firm said.
Equinor's "new energy" wing is due to present its investment proposal to the Greek government on April 12. Norway's ambassador Jorn Gjelstad has reportedly already discussed the project with Greece's Ministry of Environment Energy and Climate Change.
Equinor is the owner of the world's first commercial-scale floating offshore wind farm, the 30-megawatt Hywind Scotland project off the Aberdeenshire coast, which opened in 2017.
It is also pushing ahead with the 88MW Hywind Tampen project to power offshore oil and gas rigs off the Norwegian coast.
In further moves to diversify away from fossil fuels, Equinor signed a deal with South Korean state-owned oil group KNOC to build commercial floating wind projects off the Korean coast.
Mykonos. Picture credit: Wikimedia
Related