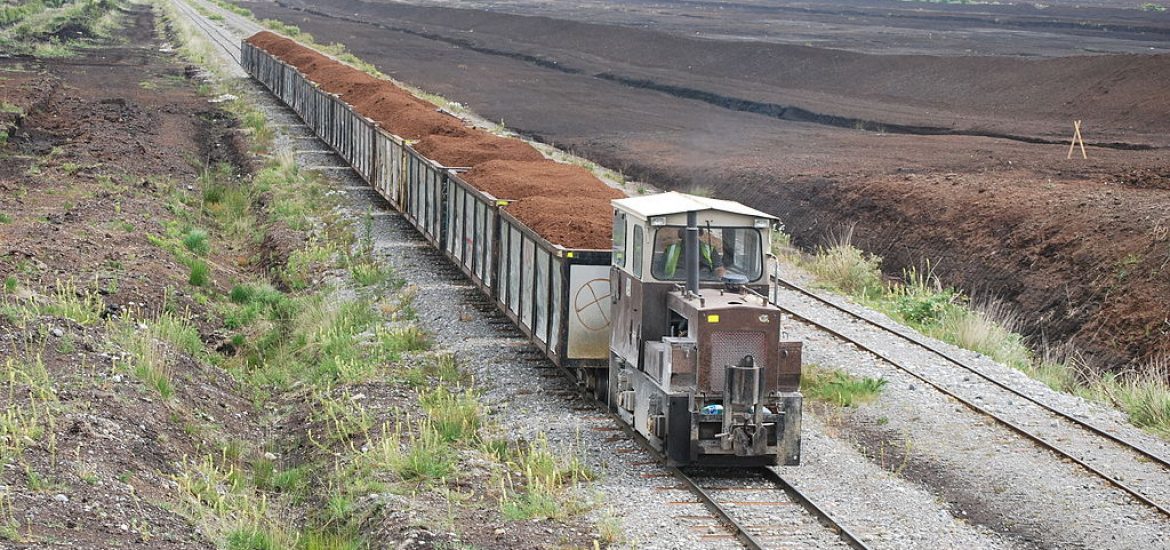 Ireland's semi-state-run peat firm has announced the closure of 17 bogs in an effort to move towards greener forms of energy production.
Ireland's boggy midland turf has been harvested as a fuel source since the 1930s with the draining and cutting of huge areas of peat, creating jobs and reducing oil imports.
Bord na Móna, Ireland's peat-fuel company, says it will close its remaining 45 bogs within seven years in an effort to cut the Emerald Isle's carbon footprint. "Decarbonisation is the biggest challenge facing this planet," said CEO Tom Donnellan.
Former president Mary Robinson has urged the government and Bord Na Móna to end peat extraction as soon as possible.
Robinson said there was no economic argument to continue harvesting peat and the environmental damage caused by burning it demanded an immediate wind-down.
Taoiseach Leo Varadkar has promised a €22-billion plan for climate action. But activists say the peatlands will continue to emit greenhouse gases.
Professor John Sweeney, a geography scholar at Maynooth University, said: "Climate change requires long-term thinking but the political cycle is much shorter and that of economically vested interest groups is shorter still."
Researchers say Ireland could face fines of between €230 million and €600 million for failing to meet the EU's 2020 emissions targets and will struggle to meet 2030 targets without drastic action.
Peatland, formed by decayed vegetation, helps to regulate the environment by removing CO2 from the atmosphere and storing carbon in the boggy soil. It generates less energy than coal when burned while producing higher carbon emissions. The peat sector is thought to contribute between 3 million and 6 million of the 62 million tonnes of greenhouse gases that Ireland produces each year.
Bord na Móna is moving away from peat into renewable sources. The power station in Edenderry, Co Offaly, has largely switched to biomass and, during the last financial year, renewable sources like wind and solar accounted for more than 60 per cent of Bord na Móna's power generation.
But environmentalists are unconvinced. "It's a bit of a smokescreen. It's all revenue-driven," said Florence Renou-Wilson, a scientist at University College Dublin. The firm was closing depleted bogs that were no longer profitable, she said. "They're all done and dusted," she said, adding that the company rarely "re-wet" the closed bogs, so the damaged land continued to emit greenhouse gases. "They've just been leaving them abandoned," she said.
Ireland's harvested peatlands are estimated to produce about 2.6 million tonnes of "fugitive" emissions a year. Rehabilitation, however, could make many of the bogs carbon neutral or possibly carbon sinks, specialists say.
The "bog train" in Edenderry, County Offaly. The peat bogs are quintessentially Irish. Picture credit: Wikimedia
Related