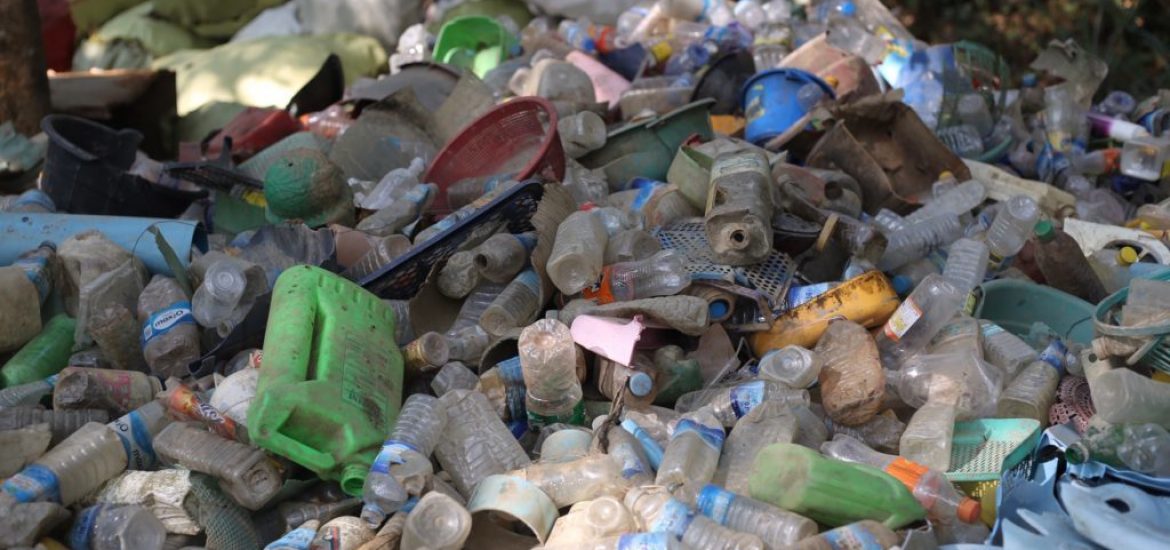 An Irish deposit and return scheme (DRS) for plastic bottles could be introduced as part of government plans to ensure most single-use bottles are collected.
Targeting a 90-per-cent collection rate for single-use plastic bottles in Ireland, environment minister Richard Bruton has set up a major review commission.
Plastic waste causes chronic pollution on land and sea and contributes to climate change as it breaks down.
Bruton told the media he was committed to increasing overall plastic recycling rates to 55 per cent by 2030.
Dublin is committing to a collection rate for plastic bottles of 90 per cent by 2029.
Bruton said his government's review would examine "what is the best model to achieve this ambitious target". The review will study Irish waste collection systems and compare them with international best practices.
"On average, every person generates approximately 58kg of plastic waste per year," the minister said. "Plastic waste makes a major contribution to the chronic problem of pollution, damaging our cities, countryside and oceans. If we are serious about making Ireland a leader in responding to climate change, we must tackle our plastic waste," Bruton said.
"I want to learn from international best practice. Once the review has been completed, I will move quickly to set out the actions we must take."
It is estimated that about 1 million plastic bottles are purchased every minute around the world, with the number set to increase.
Frozen food specialists Iceland became the first UK retailer to introduce "reverse vending machines", which provides a 10p voucher every time a plastic bottle is delivered to an in-store recycling point. Since their introduction last year, the firm said that a trial at five stores had resulted in customers being rewarded with around £30,000 of vouchers for recycling 311,500 bottles.
Tesco has considered a similar scheme, offering customers a small "deposit" on the cost of a single-use plastic bottle when it is returned. Ireland this week indicated that it would examine similar schemes.
The 2017 Waste Reduction Bill, which is being sponsored by Ireland's Green Party and proposes a ban on single-use plastics and a DRS on plastic bottles and aluminium cans, has passed the initial stages in the Irish parliament.
But the DRS option has met resistance among Irish retailers and the recycling sector, including Repak.
In 2016, Ireland recycled 36 per cent of plastics with the EU's current plastic recycling target set at 22.5 per cent.
New EU regulations require the adoption of more demanding targets.
Single-use plastic is crushing the planet
Related