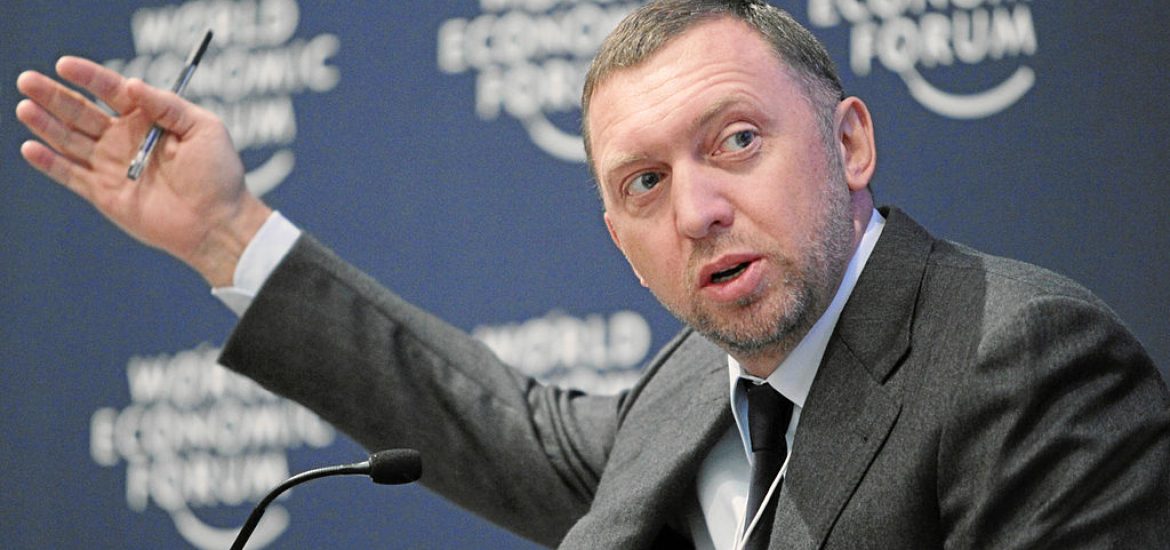 The US Treasury has lifted sanctions on the energy and aluminium firms tied to Russian oligarch Oleg Deripaska – Rusal, En+ and Russian energy firm EuroSibEnergo – in a move that will provide relief to the world's aluminium markets.
Deripaska, a close ally of Russian President Vladimir Putin, agreed to give up control of the groups but will remain under US sanctions, and his properties will remain blocked.
The US Treasury said the companies were sanctioned because of their ownership and control by Deripaska, not for the conduct of the firms themselves.
"The companies have also agreed to unprecedented transparency … into their operations by undertaking extensive, ongoing auditing, certification and reporting requirements. All sanctions on Deripaska continue in force," said the Office of Foreign Assets Control.
Deripaska agreed to cut his direct and indirect share ownership below 50 per cent in each of the three firms.
En+, which owns hydroelectric power plants in Russia and 48 per cent of Rusal, announced the addition of seven independent directors to its board and a securities swap with Ivan Glasenberg's Glencore. Under the deal, the London-listed commodity trading firm will get global depositary receipts representing 10.55 per cent of En+'s share capital in exchange for its current 8.75-per-cent stake in Rusal.
The US accused Deripaska and six other tycoons of acting for the Russian government, which it accuses of "malign activities", in an attempt to target Putin's inner circle. Deripaska denies Washington's charges.
This week's decision removes some of the market uncertainty surrounding Rusal, the world's second-largest producer of the metal.
Aluminium prices rose steeply last April when the US Treasury imposed the financial restrictions but have fallen back in expectation of the sanctions being relaxed.
Democrats and some Republicans in Congress have alleged that the Treasury's move did not sufficiently prevent Deripaska from maintaining a grip on Rusal, even though his personal ownership stake was reduced. Under the arrangement, his formal ownership in EN+ falls from around 70 per cent to about 45 per cent, and he can vote on only 35 per cent of his shares, according to US documents.
But Deripaska's shares are allegedly spread across several entities, including a foundation he established, his ex-wife and father-in-law and VTB, a Russian bank that is also subject to US sanctions. The terms of the deal with Washington stipulate that voting rights on these shares will be handed to third parties with no ties to the oligarch.
Oleg Deripaska. Picture credit: Wikimedia
Related