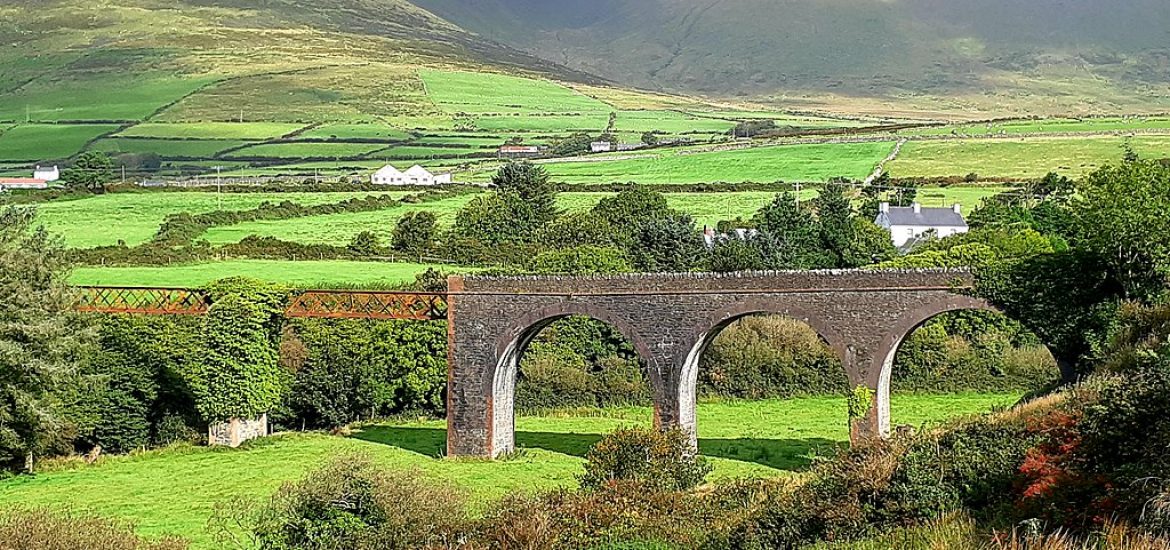 The Irish counties of Kerry, Cork and Donegal have the highest number of wind farms in Ireland and their development is facing increasing opposition from residents.
The wind-power sector also faces wider concerns about its long-term commercial viability.
Dublin has a set 70-per-cent renewable target by 2030.
More than 300 turbines were operating in the southwestern county of Kerry, according to planning boss Damien Ginty.
And 38 more were under construction and 10 awaiting decisions from An Bord Pleanála (ABP), while eight were under judicial review, he said.
Kerry campaign group Sliabh Luachra Wind Awareness chairman Fred O' Sullivan has opposed "monstrous" turbines being installed in the heartland of the Gaelic poets Eoghan Rua Ó Súilleabháin and Aogán Ó Rathaille.
Many more are believed to have planning permission but Irish commercial rates could put wind farms out of business, said Grattan Healy, chairman of the Irish Wind Farmers' Association.
Healy called for reforms to commercial rates, saying the issue could prevent Ireland complying with its 2030 European Union renewable energy commitments.
"Following the 2001 Valuation Act, the Valuation Office set about a revaluation of all rateable properties in Ireland," the wind sector chief said. "Up to that time, wind farms were paying roughly the same rates per megawatt of generating capacity as other electricity generating stations and were fully accepting and happy to contribute to the local authority in support of their communities.
"However, the revaluation has in some instances tripled or even quadrupled rates for wind farms, while not doing anything similar for other generators. Such large increases amount to unfair government policy."
Ireland comes second worst EU member state in terms of meeting emissions commitments.
Healy said wind farms were paying many times more in rates than plants that were using fossil fuels. He added that high rates put off investors and putting community groups off wind.
Healy told The Times: "Existing wind farms were developed under support schemes and relied on the fixed price offering for electricity generated as being sufficient to cover all reasonable costs. Projects achieved bank approval on that basis and have contributed enormously to the task of reducing emissions, securing energy, creating employment and supporting communities.
"Now the state, through its valuation office, has decided to hugely increase the tax level on those same projects. This is an indirect form of retrospective change. Indeed, the increased tax may in some cases exceed the total support paid under the department's support scheme, which defeats the whole purpose.
"The wind sector is keen to pay commercial rates, but rates that are reasonable and at a level similar to all other generators," Healy added.
County Kerry. Picture credit: Wikimedia
Related