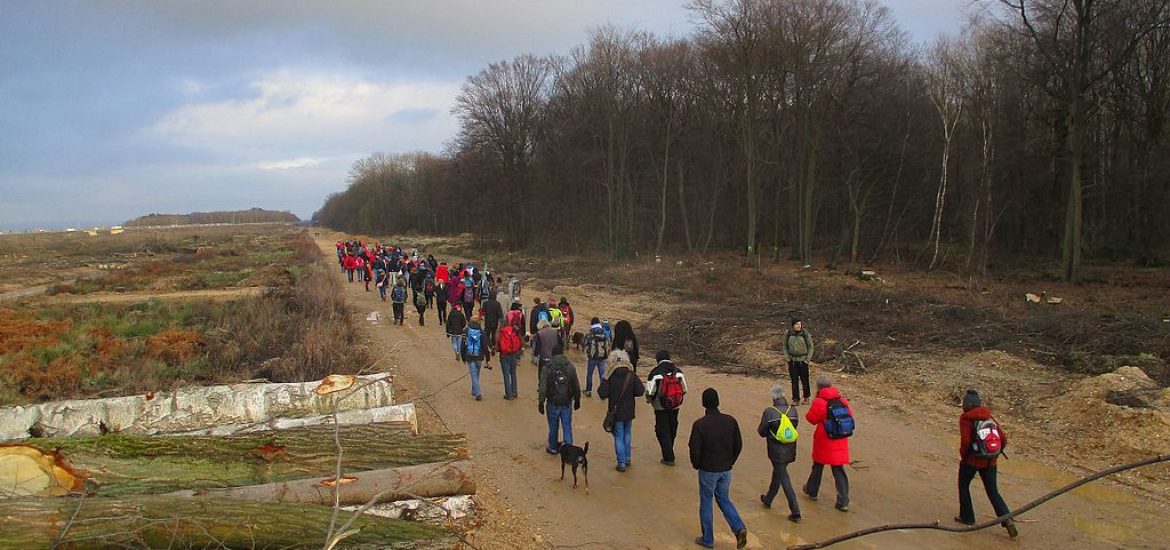 German Chancellor Angela Merkel has promised legislation by May detailing the exit from coal after a government-appointed commission recommended a phase-out by 2038.
Merkel, who met the premiers of four coal-mining states which are mostly in relatively deprived eastern Germany, praised the 28-member coal commission for showing "responsibility for society as a whole".
Most German commentators believe she will implement the recommendations to axe around 40 gigawatts of coal and lignite capacity in 19 years.
But the targets could be disrupted by a declaration that no extra money would be allocated, Finance Minister Olaf Scholz said.
The commission said at least €40 billion in aid should be provided for the affected regions, with further payments to cushion the potential burden of rising energy prices for employers and households.
Scholz told Handelsblatt that the proposed €2 billion of annual aid until 2040 was a "plausible assumption" but other ministries must manage the coal exit by reducing their existing budgets.
After months of debate, the commission recommended the closure of the first 12.5GW by 2022, at the same time as Germany is due to phase out its nuclear power.
Climate activists on the commission said the phase-out plan violated international climate targets.
The UK-based environmental website CarbonBrief also said the coal deal breached the 2015 Paris climate goals, with the phase-out barely exceeding the current trajectory over the next decade. Ageing coal plants would be expected to retire anyway, the website said.
A statement from commission members Martin Kaiser of Greenpeace, Kai Niebert from DNR, Hubert Weiger of Friends of the Earth Germany and Antje Grothus representing Climate-Alliance Germany said: "Neither the planned final exit date 2038 nor the vague path until 2030 are sufficient for an adequate contribution to climate protection from the energy sector."
They said the commission had "missed the great opportunity to combine ambitious climate protection with future-proof regional and economic development".
The activists, however, said they supported the coal compromise "in order to break Germany's climate policy standstill of the past years". They were also in support of the agreement because it gave a "clear entry into the phase-out" through to 2022 and recommended the preservation of the 10 per cent of what remained of the ancient Hambach forest (pictured), which grows on a vast lignite mine.
They said the agreement meant that more than 25 per cent of German installed coal power capacity would be shut down between 2019 and 2022. However, they were unhappy about the lack of a clear exit path from 2023 to 2029. "From a climate protection perspective, an exit by 2030 would be necessary," the statement added.
Hambach forest has been 90 per cent destroyed for filthy lignite. Picture credit: Wikimedia
Related