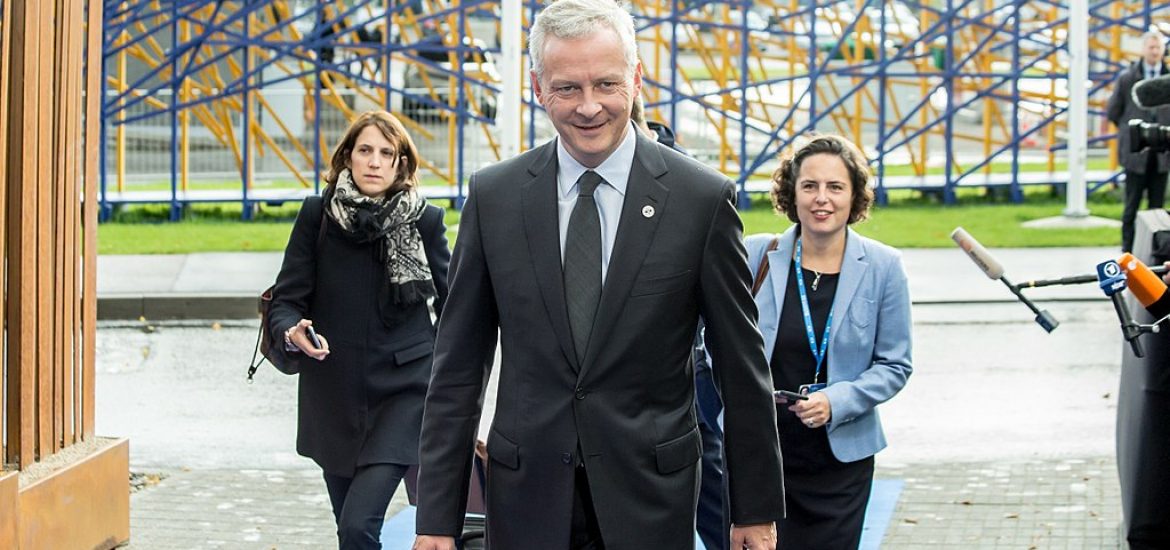 The financial mechanism set up by France, Germany and Britain, and due to receive the endorsement of the rest of the EU on Thursday, appears to have little intention of unravelling the second batch of US sanctions imposed on Iran in November that target its oil and gas trade.
The company was registered in Paris last week with an initial €3,000 in capital and a supervisory board with members from France and Germany, and chaired by a British diplomat.
If the scheme to keep the 2015 nuclear deal operating works, it is likely to be most useful to small- and medium-sized enterprises with no links in the US.
France's finance minister Bruno Le Maire has repeatedly called for greater European economic autonomy and the EU had been studying plans to challenge the dollar's international dominance.
But major European firms with large US investments will be too vulnerable to sanctions to initially take part, which will include its oil giants.
Iran's foreign minister, Javad Zarif, welcomed the imitative as a "long overdue first step".
"We remain ready for constructive engagement with Europe on equal footing and with mutual respect," Zarif tweeted.
The Instex, standing for "instrument for support of trade exchanges", hopes to assert the EU's economic sovereignty in the face of Washington's determination to impose its foreign policy on Europe.
The initial focus would be on trying to ease the trade in humanitarian supplies to Iran, said German foreign minister Heiko Maas. Medicines and foodstuffs were not supposed to be subject to US sanctions, he added.
The scheme was eventually intended to allow businesses in Europe to trade freely with Iran in a range of goods, including those subject to US sanctions, said the European foreign affairs commissioner, Federica Mogherini. But the Italian did not specifically mention fossil fuels.
Instex, designed as a payment channel from Europe to Iran, will not be fully operational until later this year when Tehran has established a parallel organisation.
UK foreign secretary Jeremy Hunt was keen to stress that the financial organisation would not damage London's diplomatic relationship with Washington. He said: "The entity will facilitate legitimate trade under European and international law. Its immediate focus will be on enabling trade in goods where the immediate need of the Iranian people is greatest, ie foodstuffs, pharmaceuticals and consumer goods."
He described the 2015 nuclear agreement as "crucial for the security of the region". Hunt added that the scheme did not absolve Iran from the need to end hostile and destabilising activities across West Asia.
France's finance minister Bruno Le Maire: Europe is tired of being pushed around by Washington. Picture credit: Wikimedia
Related