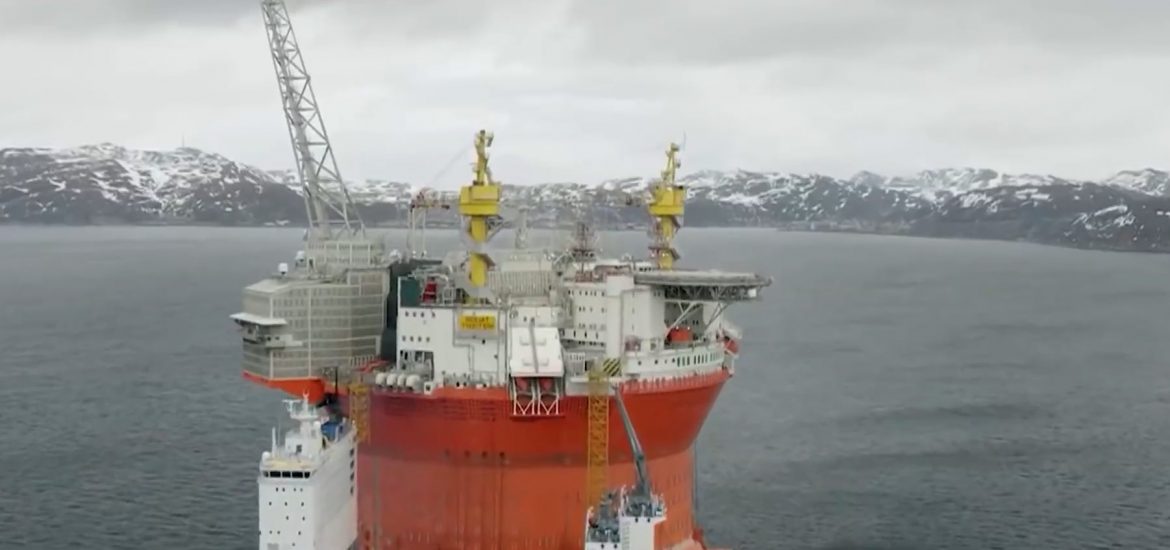 Norway has announced that its sovereign wealth fund, which is worth more than US$1 trillion, will phase out its investments in oil exploration and production companies.
However, it will continue to invest in oil giants that are also moving towards renewable energy, such as BP and Shell.
The move falls well short of selling US$37 billion of stocks in bigger oil groups that both produce and refine crude, like BP and Shell, as the country's central bank recommended in November 2017. Environmentalists were disappointed by the decision.
The fund owns around 2.5 per cent of Shell, 2.3 per cent of BP, 2 per cent of Total, 1 per cent of Chevron and 0.9 per cent of ExxonMobil.
Norway has the world's biggest sovereign fund.
The goal of the divestment was to "reduce the vulnerability of our common wealth to a permanent oil price decline", said Norwegian finance minister Siv Jensen.
The Government Pension Fund was established in 1990 to collect and invest surplus revenue from the North Sea oil and gas sector. It has grown to be worth almost US$200,000 per Norwegian citizen.
The fund has around 66 billion Norwegian krone (US$7.5 billion) currently in energy exploration and production firms or about 1.2 per cent of the fund's stock market holdings, according to the Oslo authorities.
Norway has channelled its oil and gas profits into the fund over the past two decades to fund pensions and other government expenses.
The government still owns 67 per cent of oil and gas giant Equinor, formerly known as Statoil, which pumps the equivalent of 2 million barrels of oil per day. It is diversifying into wind and solar energy with numerous innovative schemes around the globe.
Norway is western Europe's largest oil and gas producer.
The Norwegian authorities said the decision to divest was made for financial reasons and did not reflect on oil prices or the sustainability of the petroleum sector.
"The oil industry will be an important and major industry in Norway for many years to come," a government statement said. "A permanent reduction in the oil price will have long-term implications for public finances."
Environmental activists said the partial divestment did not go far enough. Martin Norman of Greenpeace said the move "does not address Norway's exposure to oil and we are not showing the world the way forward".
Norway's opposition Labour Party said that it would back the decision even though it had argued for more radical changes. "It's not enough, but we should do this now and then we might see [what to do] in the future," said Svein Roald Hansen, the party's economic spokesman.
The bulk of Norway's national wealth came from oil and gas. Picture credit: 
Related