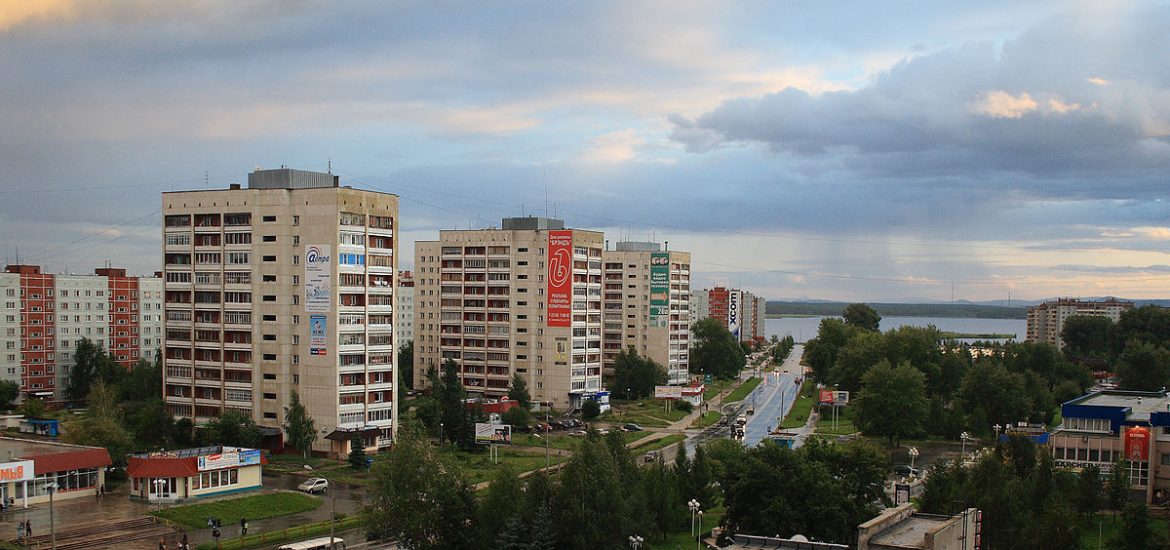 For two weeks in September and October last year, traces of the artificial isotope ruthenium-106 were found above Europe, triggering detectors from Norway, Greece, Ukraine and Switzerland. The radioactive cloud was too thin to be dangerous, containing no more than a few grams of material, but its source raised international concerns.
International monitors believe the cloud came from the Mayak nuclear power plant in Russia's southern Ural Mountains.
Scientists at the French Institute of Radioprotection and Nuclear Security (IRSN) in Paris blamed Mayak near the closed city of Ozersk (pictured).
Jean-Christophe Gariel, IRSN's director of health, said the gas might have escaped through the power station's filters due to an "uncontrolled temperature rise", reported the magazine Science.
Producing the substance normally involves processing several tonnes of spent nuclear fuel to separate the substance out, and experts have suggested that an uncontrolled temperature rise during that procedure could have released a cloud of gaseous ruthenium 106 and the faster decaying isotope ruthenium 103.
The IRSN said the leak may have come as the Mayak station was manufacturing a capsule of cerium-144 for the Laboratori Nazionali del Gran Sasso in Italy.
It is the largest underground research centre in the world and reportedly needed the nuclear isotope for an experiment.
Ozersk remains off limits to non-Russians and, during the Soviet era, citizens who went to work there were removed from the census. The city did not appear on Soviet maps.
The report from Science said the Russian authorities claimed that Mayak was blameless in the leak and that the ruthenium, whose origin they insist remains unknown, was caused by an unexplained metrological event.
Russia said Mayak's operations to fabricate the cerium 144 capsule for the Italian laboratory did not match the leak. Members of the commission from France, Sweden, Germany, Norway and the UK disagreed with the Russian interpretation.
The commission agreed that the ruthenium did not come from an accident at a nuclear reactor, which would have released other radioactive isotopes.
The Russian Academy of Sciences' Nuclear Safety Institute dismissed the allegations, blaming it on a "rather rare meteorological event".
It suggested the radioactive material had come from elsewhere and only appeared to have come from Mayak because of the weather.
IRSN's conclusion is due to be formally discussed again by the international panel on April 11.
"Closed" Ozersk. Picture credit: Wikimedia 
Related