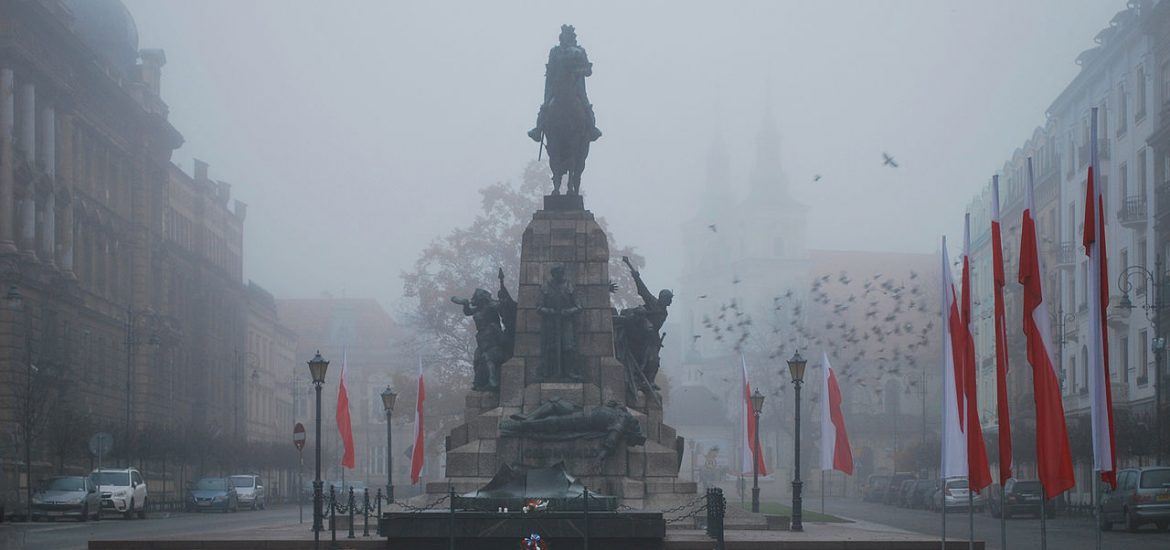 Poland has violated European Union law on air quality by continuously exceeding pollution limits from 2007 to 2015, the European Court of Justice (ECJ) has ruled. 
The court called told Warsaw to speed up efforts to improve air quality and cut health-threatening levels of PM10, particulate matter smaller than 10 micrometers, which can damage health if breathed in.
The country remains reliant on polluting coal because southern Poland's economy is still dependent on the fossil fuel.
Activists have called on the Polish government to take action to improve air quality, which in some areas. especially in the south, can be worse than in Beijing and Delhi, the world's most polluted cities.
Poland claimed that its economic and financial situation, partly a legacy of communist rule, made an immediate implementation of EU law difficult.
But environmentalists said the nationalist Law and Justice (PiS) government had been slow in introducing anti-smog regulations and complained to Brussels.
Bulgaria faced similar charges to Poland in April last year.
The ECJ said over the eight-year period, Poland's daily PM10 levels exceeded limits in 35 out of 46 tested sites, while annual limits were broken in nine locations. It was deemed a permanent infringement of the EU's 2008 ambient air-quality directive.
The court found Poland's plans to cut air pollution were ineffective, saying the existing policies would not bring air quality in line with EU standards between 2020 and 2024.
The European Commission, which sought the court verdict, may now fine Poland if it does not improve its air quality.
"[Poland] cannot, in itself, justify such long deadlines for putting an end to those excesses," the court announced.
Piotr Wozny, Poland's environment minister, blamed former governments for neglecting the issue and announced a programme to help 22 of the most polluted urban areas.
The authorities would spend US$220 million to help poorer households make their homes warmer with subsidised, eco-friendly furnaces, Wozny said.
Warsaw launched a "stop smog" campaign yesterday (Thursday) limiting the burning of coal and rubbish for domestic heating, which is believed to be the principal source of air pollution.
Prime Minister Mateusz Morawiecki claimed subsidised domestic thermal insulation would make "homes warm and air clean" by allowing residents to cut reliance on coal by half. He praised efforts of environment groups to raise awareness of the issue.
"Fighting smog is one of the government's priorities. But we will not be able to do it within a year," Morawiecki told a press conference.
Morawicki said Poland was targeting the EU requirement of supplying 15 per cent of its energy from renewable sources by 2020.
Krakow. Picture credit: Wikimedia
Related