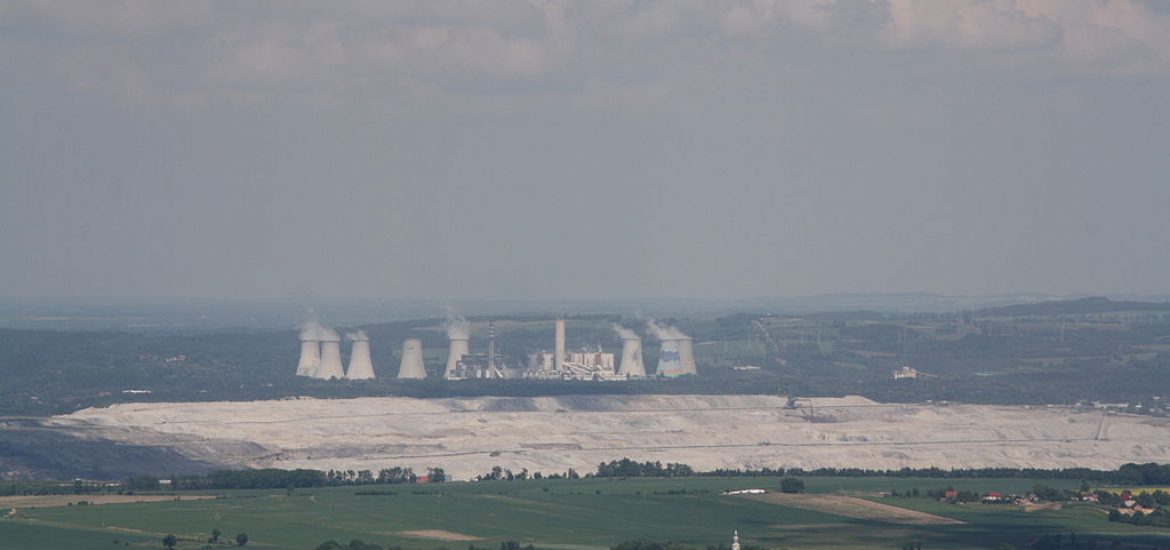 Construction of Poland's controversial Polnoc power station has been cancelled by the Polish Supreme Administrative Court.
The decision, which concludes years of protest by farmers and environmentalists, is seen as a setback for Poland's huge coal sector.
Environmentally ruinous coal currently makes up about 80 per cent of Poland's energy generation and is only expected to fall to 50 per cent by 2040. According to the European statistics agency, Eurostat, renewables made up 10.9 per cent of Poland's energy mix in 2017, which will need to increase to 15 per cent by 2020 to comply with the EU's environmental targets.
Company Polenergia had planned to construct the coal power station in Pelplin, Pomerania, which is a fertile farming region near Gdansk on the Baltic coast.
ClientEarth, an environmental lobby group, pressured the Pomeranian authorities into cancelling the original permit but the company appealed, sparking a prolonged legal battle.
The administrative court in Warsaw issued the final decision this month, blocking the project.
2050 targets
Poland and Hungary said last week that they were protecting their economies by rejecting the European Union's bid for zero net greenhouse emissions by 2050, a goal called "ecological hysteria".
EU leaders have failed so far to set a target for carbon neutrality because of opposition from Poland, Hungary, and the Czech Republic, which depend on coal as a legacy of Soviet occupation. Estonia, which relies on oil shale, is also a significant source of emissions and failed to support the goal.
Poland's Prime Minister Mateusz Morawiecki from the populist Law and Justice party (PiS) demanded a "fair" transition to zero emissions.
"We don't want a situation in which caring for the world's climate will happen at the expense of the Polish economy," Morawiecki told the media in Warsaw.
"Polish entrepreneurs cannot incur costs out of proportion with their energy consumption and the CO2 emissions they cause," he said. The prime minister has also called for a "detailed compensation package" from Brussels in exchange for emissions reductions.
Hungary also said a goal of carbon neutrality by 2050 "would impose massive burdens on Hungarian industry".
The populist government said it would be "unable to support" the 2050 target "until we know how much funding the European Union is able to make available for the modernisation of industry".
Hungarian Prime Minister Viktor Orban demanded answers about how the changes would be funded by the EU.
"So let's start to talk about money. We are open, we will negotiate," the semi-democratic Orban added.
The Czech prime minister, Andrej Babis, called the targets "ecological hysteria", according to the Czech media.
The Slovak-born billionaire suggested that the EU should also oblige non-members to stick to emissions targets.
Poland's coal sector is one of Europe's main environmental headaches. Picture credit: Wikimedia
Related