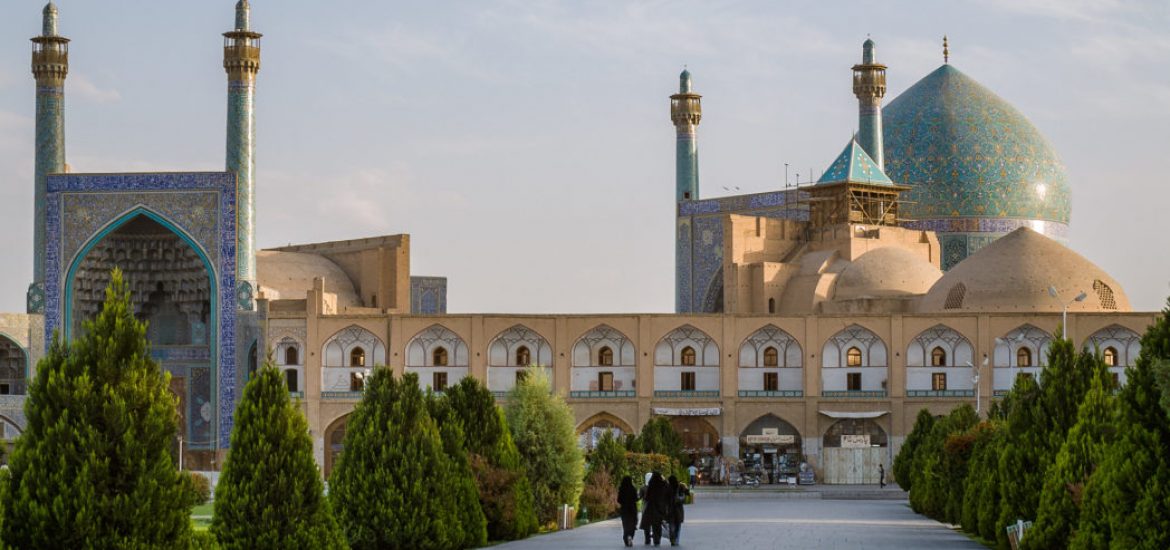 US Secretary of State Mike Pompeo is visiting Saudi Arabia and the UAE to bolster guarantees that they are "strategically aligned" on Iran as tensions rose after the shooting down of a US drone.
The drone was shot down over what the US says was international waters but Tehran says was Iranian territory.
Pompeo tweeted that he discussed "heightened tensions in the region and the need to promote maritime security in the Strait of Hormuz" with Saudi King Salman.
The Strait of Hormuz is 34km wide and around 18.5 million barrels of oil passes through it each day. Around 20 per cent of the world's oil travels through what the US Energy Information Administration calls the planet's "most important oil transit chokepoint". More than 90 per cent of Saudi oil exports travel through the strait along with oil from Kuwait, Qatar, Bahrain, Iran, Iraq and the UAE.
Last week, Pompeo blamed Tehran for attacks on two oil tankers in the Strait of Hormuz, which Iran denied.
Pompeo said he hoped the visit would help deny Iran "the resources to foment terror, to build out their nuclear weapon system, to build out their missile programme".
Pompeo said he was ready for talks with Iran to ease tensions.
The White House said it would impose further, "significant" sanctions on Iran, which would lock up "billions" of dollars in Iranian assets.
Existing sanctions, particularly those imposed on the energy, shipping and financial sectors, caused foreign investment in Iran to be withdrawn and reduced oil exports.
Iran said talk of new US sanctions was "just propaganda, as all sanctions … have been imposed and there are no more sanctions left", Foreign Ministry spokesman Abbas Mousavi purportedly said.
The tumbling value of the rial has also affected the cost of Iranian foodstuffs such as meat and eggs, which have soared in price.
Donald Trump said new sanctions would target the office of Supreme Leader Ali Khamenei.
Trump said the actions were in response to the shooting down of the US drone and "many other things".
Ayatollah Khamenei was "ultimately responsible for the hostile conduct of the regime", Trump added.
Iranian Foreign Minister Javad Zarif said the US authorities "despise diplomacy" and had a "thirst for war".
The US Treasury Department said eight Iranian figures who "sit atop a bureaucracy that supervises the IRGC's [Islamic Revolution Guard Corps] malicious regional activities" were to be targeted.
The US says Khamenei's vast wealth partly funds the IRCG and last year Pompeo argued that the religious leaders' personal wealth could reach US$95 billion, which was "used as a slush fund for the IRGC".
Last month the US stepped up pressure on Iran by ending exemptions from secondary sanctions for countries buying Iranian oil and gas.
Iran said it was set to breach the limit on its stockpile of enriched uranium that was set under the 2015 nuclear deal.
Iran's population has been hardest hit by the US sanctions. Picture credit: Flickr
Related