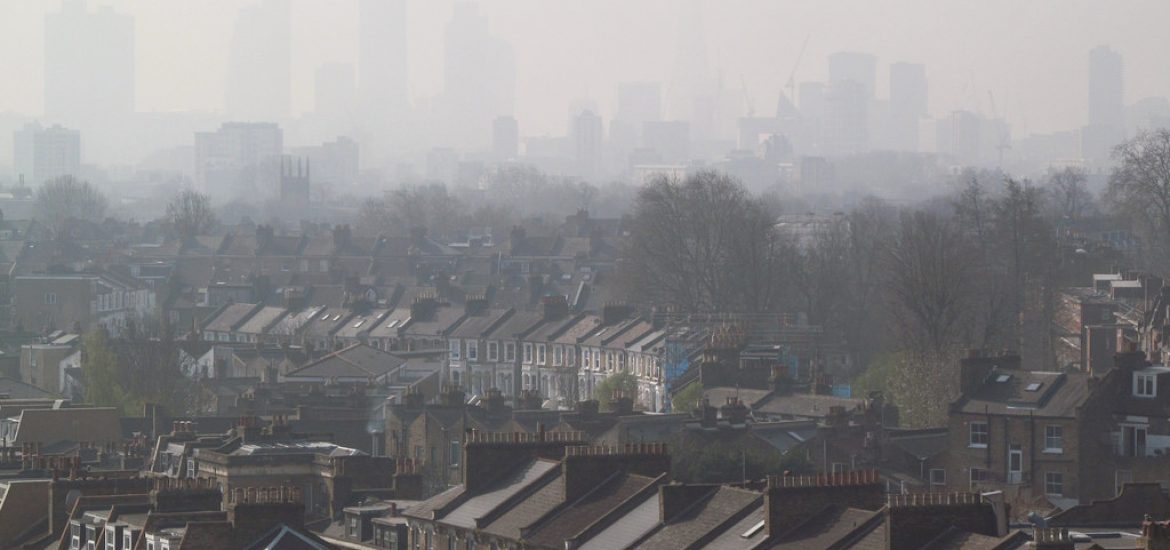 Nine European countries could face legal action if they fail to cut air pollution, the EU's environment commissioner has warned.
The European Commission estimates that 400,000 people die every year as the result of airborne pollution, and targets introduced for 2005 and 2010 were still being exceeded in 23 of 28 countries. The EU's executive branch has the power to take countries to the European Court of Justice. Poland and Bulgaria have already faced legal action over air quality issues.
Legal air pollution limits for the whole year were reached within a month on the Brixton Road in south London, where nitrogen dioxide exceeded average hourly limits 18 times so far this year, the maximum allowed under EU air quality rules.
Legal levels were breached less than a week into 2017 in London, which could have been down to weather conditions dispersing the dirty air.
European Commission's environment commissioner Karmenu Vella warned of legal action after talks with ministers the UK, France, Germany, Spain, Hungary, Romania, Slovakia, the Czech Republic and Italy, which regularly flout the bloc's air-quality standards.
"Every year, an astonishing number of citizens' lives are cut short because of air pollution," Vella said.
"We have known this for decades, and the air quality limit values have been in place for almost as long.
"And yet, still today, in 2018, 400,000 people are still dying prematurely every year because of a massive, widespread failure to address the problem."
The Maltese commissioner said: "The deadlines for meeting the legal obligations have long elapsed… we can delay no more."
Vehicle, industry, power stations and agriculture emissions cause or exacerbate asthma and other respiratory conditions.
Air pollution increases health-care costs, reduces productivity and damages crops, soil, forests and rivers, according to the European Environment Agency.
UK government estimates suggest compliance with levels of nitrogen dioxide, much of which comes from road transport, particularly diesel vehicles, will not be reached until 2026.
Data suggests around 7 per cent of the EU's urban population is exposed to fine particulate levels higher than 2015 limits.
The nine offenders now have days to submit proposals on how they plan to meet air standards.
Vella said the only way to preclude court action was to take "all possible measures without delay".
"All those commitments will be evaluated by my services," the commissioner said.
"We have also asked the member states that if they have any new measures that they can put on the table.
"There were some positive suggestions but I have to say that at first sight these were not substantial enough to change the bigger picture," he added.
London is a pollution trouble spot. Picture credit: Flickr
Related