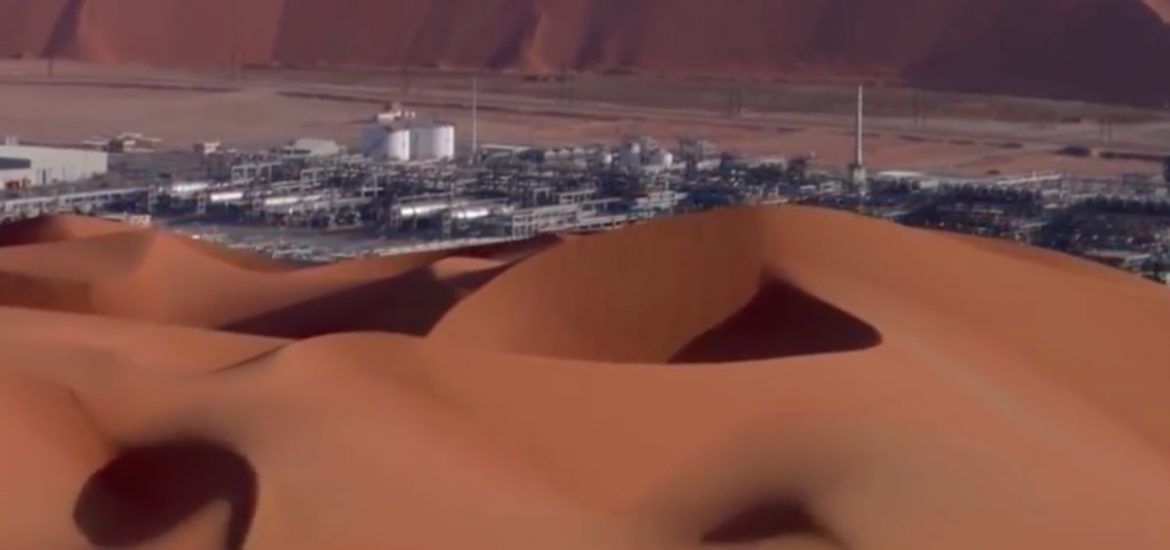 Saudi Arabia has promised to diversify its economy away from fossil fuels but so far there has been limited evidence of large renewable energy projects. 
Meanwhile, fossil-fuel production has risen and Saudi delegates refuse to accept international climate reports presented to the United Nations.
And oil giant Saudia Aramco reported a profit of US$46.9 billion in the first six half of 2019: almost 10 times that of Exxon Mobil, the largest listed oil company.
Last year Saudi Arabia announced the world's biggest-ever renewables project, which was supposed to fit US$200 billion worth of solar panels in the kingdom's endless desert.
Saudi crown prince Mohammed bin Salman said it was a "huge step in human history" in March 2018 when the project was unveiled only for it to be cancelled in October.
There have been other high-profile renewable failures. 
"Back even in 2010, you couldn't talk about the energy transition or playing a positive role in climate negotiations in those countries," said researcher Glada Lahn of Chatham House.
Some of the same West Asian hostility to renewables appears to remain. 
Riyadh has begun to look to renewable sources to reduce the large amounts of oil and gas being used to desalinate water and to power air-conditioning. Reducing consumption frees up more reserves to be exported or as a means of regulating the global supplies, amid crises in Iran, Libya and Venezuela.
The kingdom also sees renewable projects as a way to create jobs away from the fossil-fuel sector. 
The Saudi royals hope to reduce the kingdom's dependence on oil and gas, which account for about 50 per cent of gross domestic product and 70 per cent of export earnings.
But Saudi Arabia has increased its oil output by 2 million barrels per day over the previous 10 years.
Saudi Arabia has 297.7 billion barrels of proven reserves and great influence over its Opec partners and Russia, which together account for 77.9 per cent of world oil reserves and 53.6 per cent of production. The US accounts for 3.6 per cent of reserves and 16.6 of production.
"You always have that paradigm between what the governments say in terms of energy policy – that they want to get away from oil dependence, for environmental as well as for financial reasons – and what they do," said Homayoun Falakshahi, an analyst with energy company Kpler.
"In practice, they are actually increasing their production capacity and putting out tenders for more work to be done in their oilfields."
Saudi Aramco remains vital to the kingdom's economy. Picture credit: YouTube 
Related