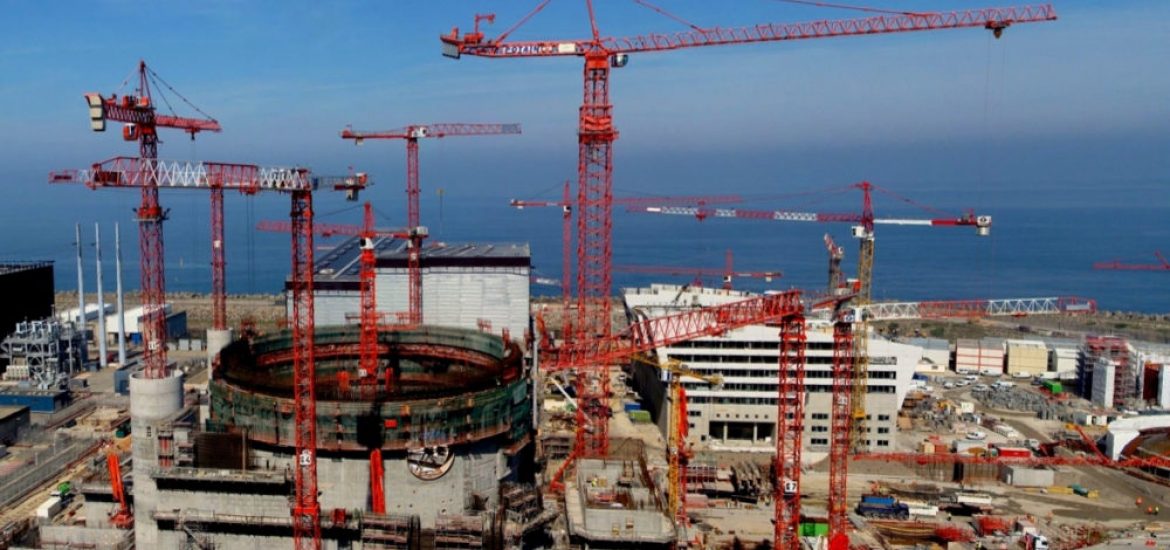 French utility EDF says it is ready to replace the steel cover of its crisis-ridden Flamanville 3 reactor vessel (pictured) in Normandy by 2024 as required by the French Nuclear Safety Authority (ASN), causing further delays to its startup date. 
In June 2017, the ASN ruled that EDF would be allowed to start operations at the reactor at the end of last year on the condition that it committed to replacing the component by the end of 2024 because of alleged weaknesses reported in the steel.
But since then, the opening date has been put back by around three years because of problems with weldings on pipes that enter the containment building.
EDF had hoped to avoid repairing the welds, which are on the pipes that pass through the two walls of the reactor containment.
The utility has said it wants to make the repairs using "remote-operated robots designed to conduct high-precision operations inside the piping concerned". The ASN may not decide whether to grant approval before next year. 
If the safety agency refuses to accept the robot proposal, EDF will have to withdraw the pipes, adding another €400 million to the budget.
Bruno Le Maire, France's economy minister, in September pledged sweeping changes at EDF which is accused of "unacceptable" delays and overspending. 
EDF, which is majority-owned by the French state, has now increased the reactor's projected cost by €1.5 billion to €12.4 billion, about quadruple the original estimate of €3.3 billion, and said it is now expected to load nuclear fuel into the reactor by late 2022.
EDF has 58 operating nuclear reactors in France. It holds an 83.7-per-cent stake in the group and makes annual revenues of approximately €69 billion.
Its European pressurised reactor (EPR) programme has suffered from numerous setbacks. 
The company said that in September that the two reactors being built at Hinkley Point in the southwest English county of Somerset would cost between £21.5 billion and £22.5 billion, around £1.9 billion to £2.9 billion more than its previous estimate. Under the controversial agreement signed under the far-right Conservative government, the unplanned costs at Hinkley Point will be met by EDF and its partner, China General Nuclear, and not by the UK's taxpayers.
Flamanville. Picture credit: Wikimedia 
Related