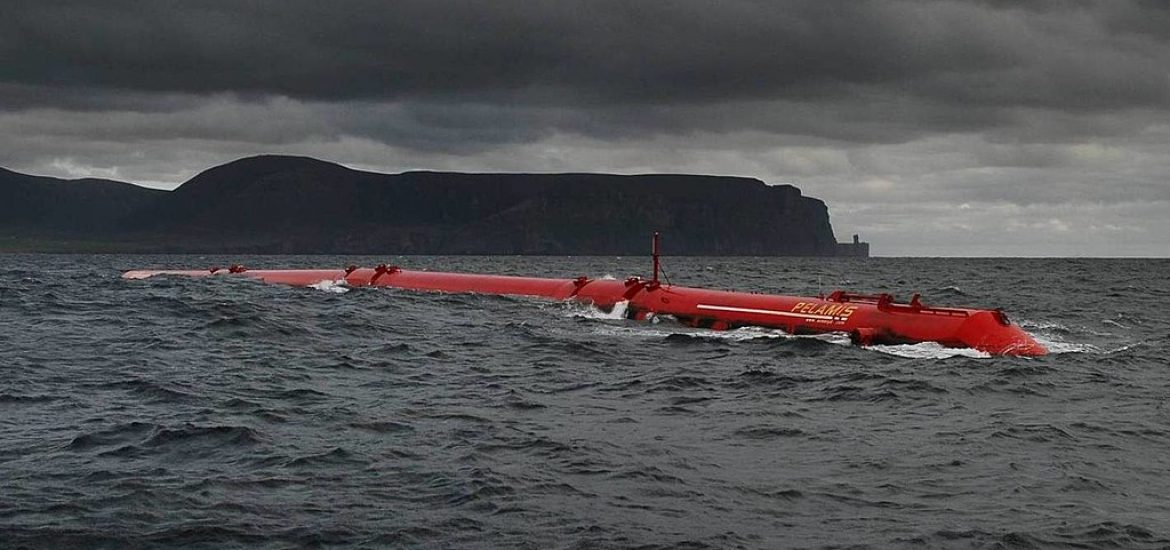 A European hotbed of renewable innovation, Scotland, has re-launched a £10-million prize fund to boost tidal energy, as recent technological advances have sparked renewed interest in the sector.
The north of Scotland has some of the world's leading tidal firms, such as Orkney-based Orbital Marine Power and Nova Innovation and Simec Atlantis Energy's Meygen project in the Pentland Firth.
The Saltire Prize for wave and tidal technology ran from 2008 to 2017, but no one claimed the £10-million prize but now the competition has been narrowed to just tidal technology and rebranded as the Saltire Tidal Energy Challenge Fund.
It seeks to fund projects looking to cut the cost of tidal energy which can prove a "positive social and economic impact on Scotland, including collaboration across the supply chain", the government in Edinburgh said.
Projects must be in use in Scotland by March 2020.
Several firms are already working on Scottish tidal energy projects and Nova Innovation is currently constructing a €20-million project to expand the firm's Bluemull Sound array to six turbines.
SIMEC Atlantis also runs the MeyGen Pentland Firth project, which says it is the world's largest tidal energy plant, with a 2-megawatt undersea turbine being planned. The GFG Alliance, owned by tycoon Sajeev Gupta's family, bought a 50-per-cent stake in Atlantis in 2017 with plans to change the tidal firm into a "global green power enterprise".
WWF Scotland said the move was a vital way to combat climate change.
Dr Sam Gardner of the environmental group said: "It's great to see this vote of support in the burgeoning tidal renewable energy sector.
"Scotland has been blessed with huge renewable energy opportunities that we must fulfil if we're to scale up our response to climate change and end our reliance of fossil fuels."
The removal of UK government subsidies in 2016 sparked a search for private investment within the tidal sector.
Scottish energy minister Paul Wheelhouse said: "We believe that tidal energy can not only play an important role in our own future energy system, but it has substantial export potential.
"The Saltire Tidal Energy Challenge Fund therefore provides a timely and appropriate approach for the Scottish government to support the current needs of the sector and to help ensure Scotland's huge marine energy potential is realised, while my officials and I work with the sector on wider support for innovation and deployment of this exciting technology."
Pelamis Wave Energy Converter on site at the European Marine Energy Test Centre (EMEC) in Orkney. Picture credit: Wikimedia
Related