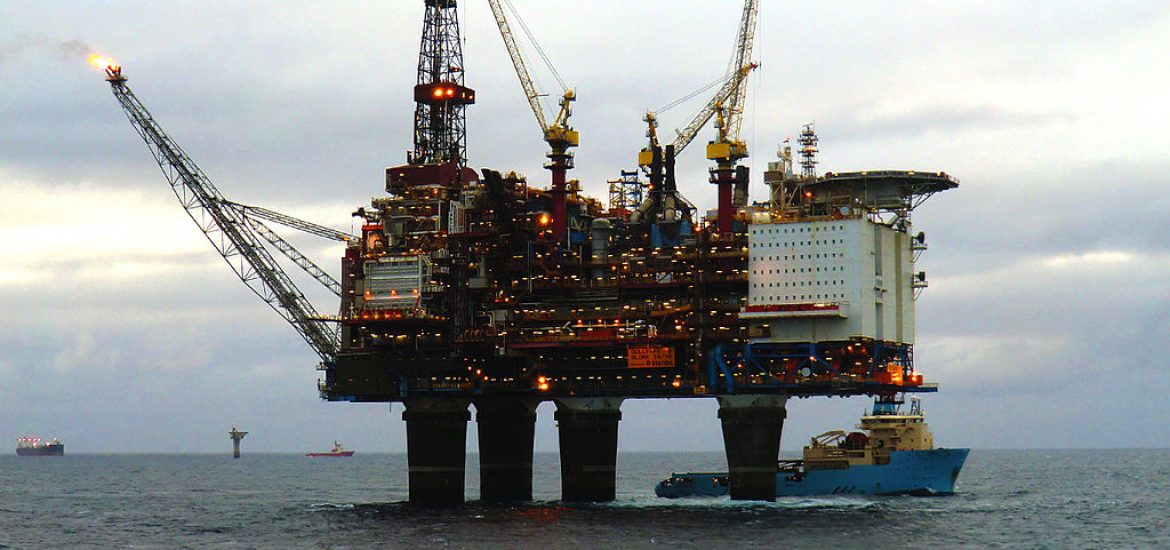 Norwegian oil and gas giant Equinor is working with Oslo-based Kvaerner to study ways to design and build a floating concrete substructure for wind turbines at the 88-megawatt Hywind Tampen project in the North Sea off Norway's coast.
The floating farm, which is due to use photovoltaic panels, wind turbines and large batteries, is being designed to operate independently throughout the winter.
The engineering and design challenge covers identifying appropriate construction sites and developing a plan for construction, methods and costs to produce 11 floating concrete platforms.
Kvaerner is due to deliver a report on April 1 and manage the project from its Oslo headquarters.
"Another important part of the contract is to establish an improvement agenda that targets cost and schedule drivers with the purpose of establishing the safest and most cost-efficient concept for project execution," said Peder Christian Melleby, the renewables chief at Kvaerner.
"This is a good match for the continuous cost and schedule improvement programmes Kvaerner has implemented over the past four to five years."
Equinor, which rebranded itself from Statoil in May last year to reflect its move away from fossil fuels, wants to work in partnership to build an 11-turbine floating wind farm to power the Gullfaks (pictured) and Snorre oil and gas fields in the northern North Sea. The 11x8MW Hywind turbines are expected to produce enough power to meet around 35 per cent of the needs of the Snorre A and B, and Gullfaks A, B and C platforms.
"During the [design] period, we will develop the smartest possible solution to bring down the serial production cost and execution time for 11 concrete units, without compromising … predictably. Our ambition is to present an attractive concept and delivery model to Equinor and its partners, and that they choose to realise the Hywind Tampen project with Kvaerner's solution," Melleby added.
Kvaerner, a specialist in marine concrete structures for oil and gas fields, said it aimed to move into offshore wind, which it sees as a growth area. It currently produces fixed and floating substructures using steel and concrete and converter platforms for offshore wind projects.
The original Hywind project near Peterhead in Aberdeenshire has a 30MW capacity and can generate around 135GWh of renewable electricity annually, enough to power 20,000 Scottish households.
Up to 80 per cent of potential offshore wind resource is in deep waters unsuitable for traditional bottom-fixed installations. Equinor says floating offshore wind farms will get cheaper, like conventional offshore wind projects that are fixed to the seabed.
It hopes to make Hywind the "most cost-competitive" renewable energy concept by 2030 when it will cost around €40-€60 per MWh.
The lowest current price per MWh set by an offshore wind project is €63.
Gullfaks. Picture credit: Wikimedia
Related