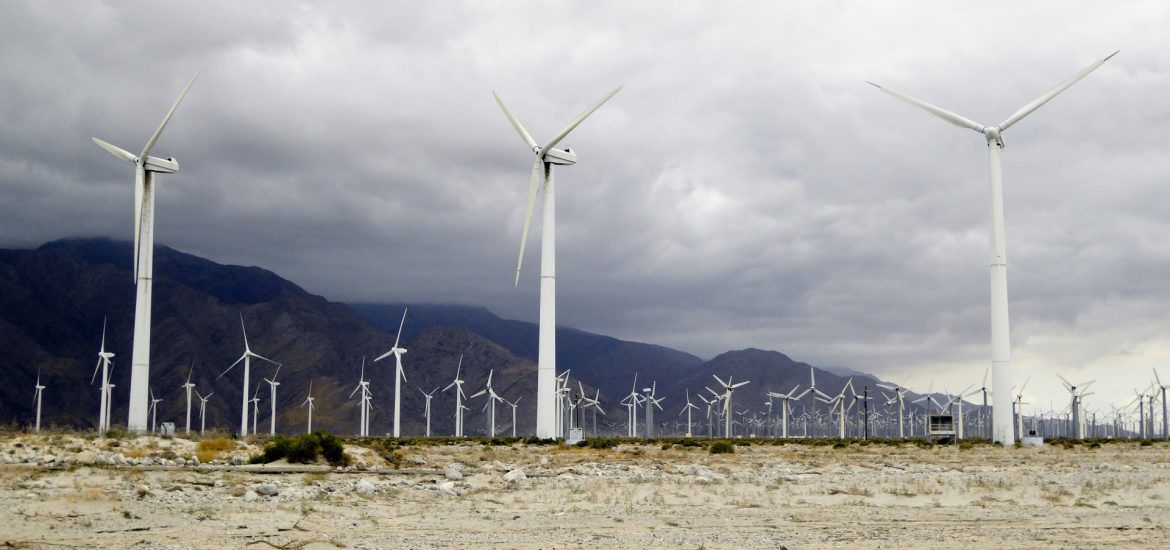 As use of renewables has risen across the EU, Britain's electricity generation from renewable energy has reached a "record high", according to government figures.
In the third quarter, the share of electricity generated from renewable sources, Including wind farms, solar panels, hydro schemes and biomass plants, increased by almost 5 per cent from the same period in 2016, reaching 30 per cent.
Transition to renewable energy continues across the EU but has lost some momentum since 2015.
The European Environment Agency estimated that renewables accounted for 86 per cent of the EU's new capacity for electricity generation installed last year. Member states in average continue to cut more capacity from conventional sources than they install.
The UK figures were "yet another nail in the coffin for the claim that renewables cannot be a sizeable part of the UK's electricity mix", said Dr Jonathan Marshall at the Energy and Climate Intelligence Unit.
Low-carbon electricity's share of generation increased to a record 54.4 per cent, particularly due to an upsurge in wind energy.
Low-carbon electricity includes wind, solar and nuclear power.
Britain went without coal power for a day in April for the first time in more than 130 years and has since gone hundreds of hours without using coal this year.  UK coal generated just 2.9 per cent of electricity between July and September.
The boost in low-carbon electricity came largely from large-scale investment in wind farms and in solar energy to a lesser extent.
For one period one May afternoon, all the solar panels in fields and on buildings across the UK were even generating more electricity than its eight nuclear power stations.
Marshall said the statistics justified the confidence shown after many questioned the ability of renewable energy to reliably supply power.
"When the UK started to put wind farms and solar panels up and down the country, there were a lot of warnings that the unpredictability of the way electricity is generated – as it is only produced when the wind blows and sun shines – would lead to issues balancing the grid," Marshall said.
Before the Climate Change Act of 2008, energy industry insiders and many politicians claimed renewable energy sources would not be able to reliably supply a modern economy.
"These quarterly statistics coming out showing higher and higher rates of renewables show how far away from the mark these predictions were," Marshall said.
Picture credit: Public Domain Pictures
Related