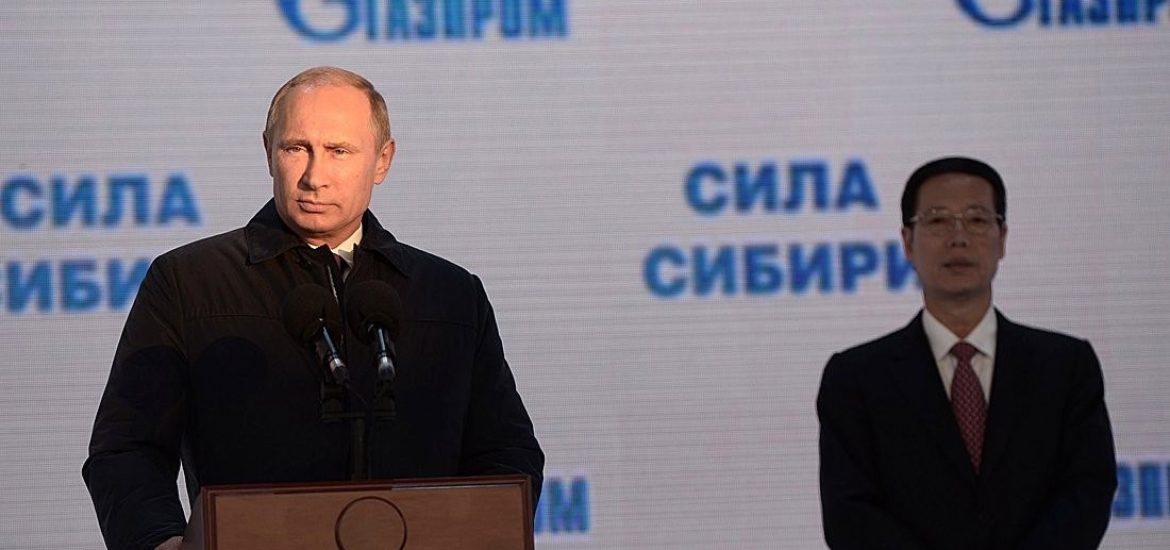 Russia was China's largest crude oil supplier for the ninth consecutive month in November, keeping Saudi Arabia in second place, according to Chinese customs data.
Shipments from Russia last month reached 5.12 million tonnes or 1.3 million barrels per day (bpd). This was up 11 per cent from November 2016, commodity trade data from China's General Administration of Customs reported.
That compared to October's 1.1 million bpd in Russian oil imports, and a record set in September at 1.5 million bpd.
Saudi Arabia came second, with November imports dropping 7.8 per cent from a year ago to almost 1.1 million bpd.
During 2017, Russia's supplies rose by 15.5 per cent from 2016 to 54.77 million tonnes, or 1.2 million bpd, outstripping Saudi Arabia by 159,000bpd.
Iraqi supplies came third in November with shipments of 4.21 million tonnes.
Growing demand from independent Chinese refineries and also by increases in supplies via a trans-Siberia pipeline have fuelled the growth.
Russian energy exports to China appear set to rise.
Northern China, where the so-called Power of Siberia pipeline is being built, is short of gas. An abnormally cold spell since early December forced the regional authorities to start imposing restrictions on gas consumption. China's Ministry of Environmental Protection has temporarily lifted the ban on thermal power plants burning coal for the heating of homes.
Deputy director of Russia's National Energy Security Fund Alexei Grivach says the gas deficit in northeast China, including Beijing, will be solved by the Power of Siberia pipeline with its projected capacity of 38 billion cubic metres per year. "For China, this is obvious. In the northeast of the country, there is almost no gas now. The Power of Siberia will make it possible to reduce the dominance of coal in these provinces and at least assuage the severity of the environmental problem turned into a catastrophe with each heating season," Grivach said.
In terms of oil, the Organisation of the Petroleum Exporting Countries (Opec), Russia and other non-Opec members last month extended an oil output-cutting agreement until the end of next year in a bid to finish clearing a supply surplus. There is uncertainty about how producers will exit the deal once the excess is cleared.
Russian President Vladimir Putin and Vice Premier of China's State Council Zhang Gaoli mark the joining of the Power of Siberia gas pipeline's first section in 2014. Picture credit: Kremlin 
Related