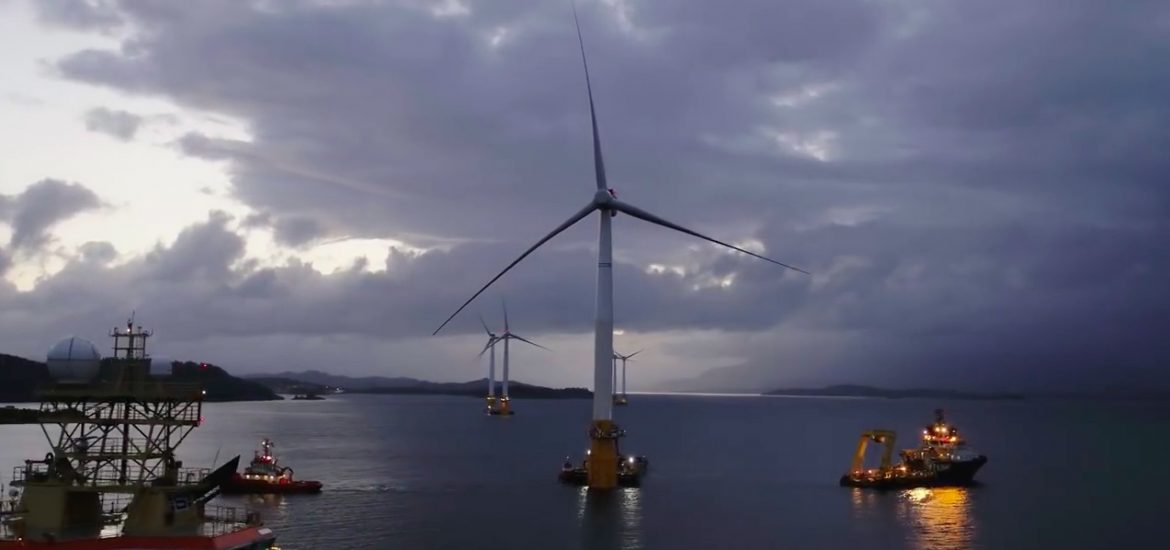 Vietnam faces an energy shortfall as domestic power projects have disappointed and a territorial dispute with Beijing over oil and gas reserves in the South China Sea blocks new fossil-fuel sources. 
But the looming crisis could make Vietnam the perfect Southeast Asian case study for tidal and solar projects. 
While the one-party state is investing heavily in solar projects, the country's long coast could make it the perfect location for European energy giants like Norway's Equinor to develop floating wind farms. 
Norway has a long tradition of addressing seemingly intractable diplomatic issues and could help alleviate the dispute between Hanoi and Beijing. 
The Vietnamese prime minister, Nguyen Xuan Phuc, has warned of power outages by 2021 that could threaten the booming economy's energy-intensive manufacturing sector. 
Vietnamese electricity demand is growing annually by about 9 per cent while GNP grew by more than 7 per cent in 2018. 
Environmentally damaging coal, fuel oil and hydropower projects have faced delays and, in 2016, Vietnam abandoned its nuclear energy programme. 
Hanoi is now looking to import LNG (liquefied natural gas), which the US is trying to market around the world. 
Regasification terminals will be needed at Vietnam's ports to receive significant quantities of LNG. 
State-run PetroVietnam Gas and its partners are reportedly planning to start building one of the country's first LNG terminals at Thi Vai in southern Vietnam in October. 
The Thi Vai LNG terminal is one of at least two new LNG import installations under development. 
The Thi Vai terminal is due to be operational by late 2022 with an initial annual capacity of 1 million metric tonnes, which is due to triple after a year, according to PetroVietnam sources. 
The tropical country is also investing heavily in photovoltaics. The wider Asean region has been far too slow to invest in solar technology. 
A US$391-million solar power plant has begun operation in Tay Ninh in the south of the country, making it Asean's largest photovoltaic development. 
Vietnam's state-run power company, EVN, said by August more than 4,000 Vietnamese homes had rooftop photovoltaics fitted over the previous three months with a total capacity of 200 megawatts (MW). Another 300MW of capacity is due to be installed by the end of 2019. 
"The rapid growth of the rooftop solar market in 2019 is a sign that the government has embraced a diversification of power generation, with increased emphasis on renewable energy as the solution," Gavin Smith, a renewable energy specialist at Dragon Capital in Ho Chi Minh City told the Financial Times. "It remains to be seen if the rapid growth of renewable energy since 2018 will be enough to head off the risk of power cuts in the next three years." 
Vietnam would be ideal for tidal power and Equinor's floating wind farms. Picture credit: YouTube
Related