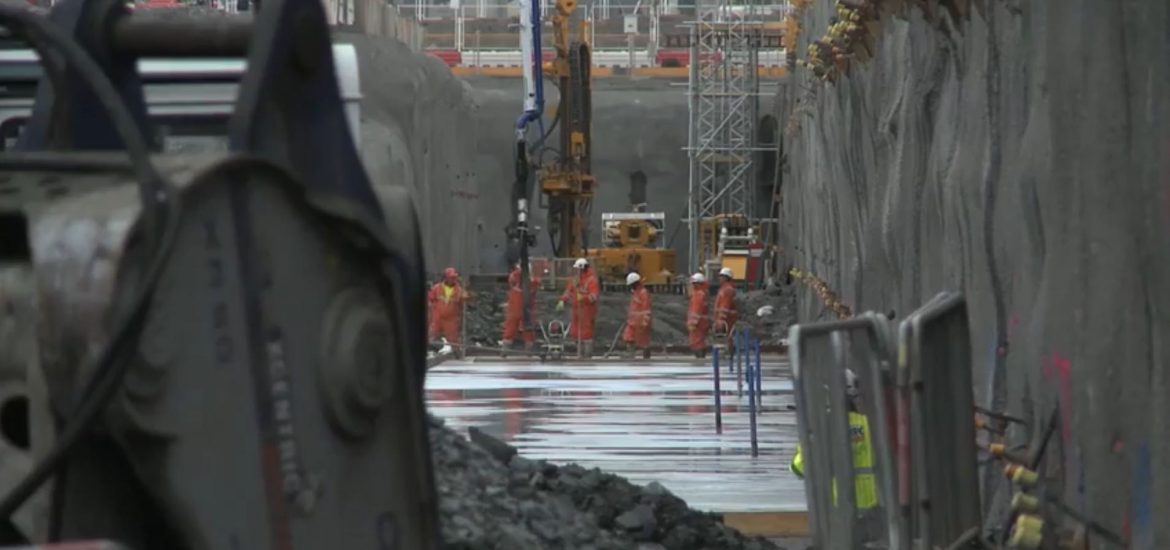 French utility firm EDF has warned of another possible delay for the Hinkley Point C nuclear reactor currently being built in southwest England, with costs rising by up to £3 billion. 
The risk of the project being completed 15 months' late had risen, the firm said.
Hinkley Point is currently due to cost between £21.5 billion and £22.5 billion, up between £1.9 billion and £2.9 billion on earlier estimates.
EDF last increased its estimate for Hinkley Point in 2017 by £1.5 billion.
The original budget in 2016 was set at £18 billion. 
The state-run giant said the additional costs were largely due to "difficult ground conditions, which has made earthworks more difficult than expected" and "the revision of the objectives of the operational action plan", and extra design costs.
EDF said: "This new estimate of termination costs has no impact neither for consumers nor for British taxpayers."
The admission is a blow to EDF's efforts to persuade the UK government to use a new funding model for a second nuclear plant that would make consumers pay for cost overruns.
But part of the budget rise is covered by a comparatively high energy cost for customers.
Every other project to use the same nuclear technology in other countries has been dogged by cost overruns and delays. 
EDF says it has learned from other projects and can deliver Hinkley on time and within budget.
"This is clearly bad news for nuclear new build prospects in the UK, particularly in light of recent record-low offshore wind prices," Investec analyst Martin Young told the media.
Last week prices for new wind power delivered by 2025 were forecast at £40 per megawatt-hour. Electricity from Hinkley Point C, however, is expected to cost £92.50 per MW-hour.
While EDF and China General Nuclear Power Corp, which is partnering on the work, are aiming to complete the project in 2025, the chances that date will be pushed back by a year have risen, according to EDF.
EDF wants the UK government to offer it a different funding model for the proposed power plant at Sizewell in Suffolk in southeast England. 
A regulated-asset-based model would see consumers start paying for the power station while it was still being constructed and share in the risk of overruns.
Hinkley Point C. Picture credit: YouTube
Related