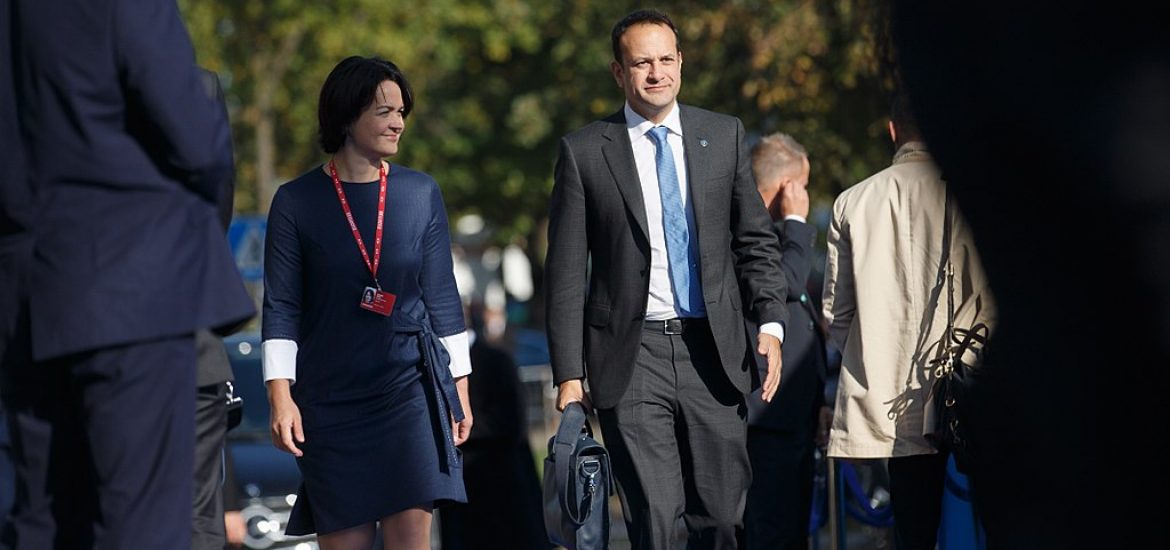 Irish Taoiseach Leo Varadkar says his government is planning to phase out oil exploration in Ireland's territorial waters.
"Our independent Climate Change Advisory Council recommended that exploration for oil should end … I accept this advice and Ireland will now act on it," the prime minister said.
"We will take coal off our electricity grid by 2025. Our renewable electricity will rise from 30 per cent today to 70 per cent in 10 years," Varadkar told the UN general assembly. 
The taoiseach said in New York for the climate summit: "For almost 1,000 years, my country, Ireland has been associated with the colour green. The Emerald Isle. In the future I want Ireland to be known as a green country because of how we respond to the climate and environmental challenges facing our planet.
"In the last week, on foot of a request from me, our independent Climate Change Advisory Council recommended that exploration for oil should end, as it is incompatible with a low carbon future. They recommended that exploration for natural gas should continue for now, as a transition fuel that we will need for decades to come while alternatives are developed and fully deployed."
But the taoiseach still "needs another good shove", said opposition parliamentarian Bríd Smith.
The People Before Profit member had a bill to ban oil and gas exploration blocked by the executive in July after winning the lower house's approval. Varadkar said he would phase out oil exploration off the Irish coast but gas drilling would continue.
Smith said the government issued exploration licences since her proposed legislation was blocked under the "money message", which can block bills if there might be a cost to public funds.
"The growing movement, the climate strike for example, is pushing the taoiseach into seeking cover for his actions on climate. He is trying to come across as groundbreaking, but it's all spin. Licences for oil exploration issued this year are valid until 2035," the opposition member added. 
"To say it's OK to use gas and to extract gas is nonsense. It's not a transitional fuel, it's poisoning the planet."
Smith told The Times that the Dublin government was looking to support fracking overseas. She added: "The immediate intention is to import fracked US gas. The use of fracked gas from other countries misunderstands the crisis we are in. There are no borders around countries when it comes to climate change."
Ciarán Cuffe, an Irish Green Party MEP, said Varadkar's move was significant but it should have ended gas exploration.
"Tens of thousands of people on the streets in Ireland last week tells the government it's not business as usual," the MEP said. He claimed there were "hundreds" of civil servants in the climate department working on "exploitation rather than conservation".
Irish Taoiseach Leo Varadkar. Picture credit: Wikimedia 
Related