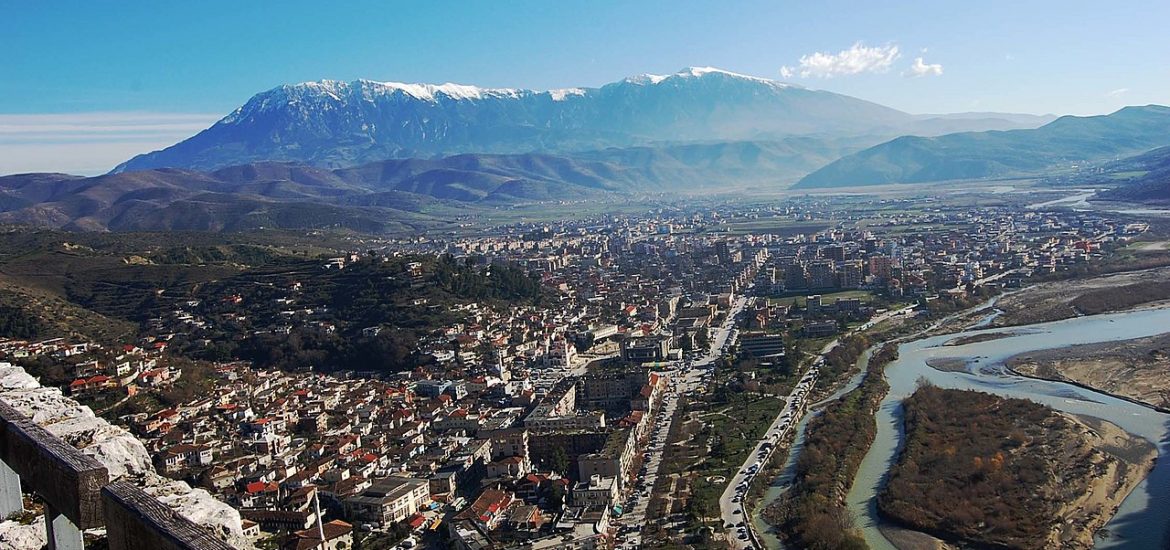 Albania's state-owned oil and gas company Albpetrol says it is inviting interest for concession agreements for three oilfields in the south of the western Balkan state.
All applications must be submitted to Albpetrol by March 31 for the three oilfields at Gorisht-Kocul, Cakran-Mollaj and Amonica.
Tirana wants to sell off a proportion of Albpetrol's assets and axe jobs in a restructuring process, energy and infrastructure minister Damian Gjiknuri said in November.
Albpetrol, which says it has around 2,300 employees, closed 2016 with a net profit of 1.5 billion leks (€1.2 million), according to its annual report.
In February, Albania's ministry of energy signed a 25-year, oil-exploration agreement with Shell Upstream Albania, a subsidiary of Anglo-Dutch giant Royal Dutch Shell, for undulating southern Albania's Mount Shpirag near Berat (pictured).
Shell would invest around US$42.5 million over seven years in a search for oil deposits, the government said.
Gjiknuri and Shell Albania's Jon-Henk van Konijnenburg signed the deal. Prime Minister Edi Rama said Albania offered resources, transparency and ensured justice for foreign investors.
Rama said other international companies should follow Shell's example and invest in the impoverished nation.
He said Shell's cash would have a major impact on the country's economy through its social investment plan that would boost vocational education, health, road safety and support the development of small businesses.
The cost of operations is estimated at around US$72 million, with drilling deeper than 6.1km.
Albania has estimated oil reserves of 220 million barrels and 5.7 billion cubic metres of natural gas. The Patos-Marinza oilfield near the southwestern city of Fier is thought to be the biggest onshore field in continental Europe.
Further boosting Albania's reputation as an energy hub, around 70 per cent of Trans-Adriatic Pipeline (TAP) pipes in Albania, or 150km out of the 215km stretch of the pipeline, had been lowered in, said a consortium responsible for the project.
"Despite the snow and cold weather in southeastern Europe, pipeline construction activities on the ground continue as planned," it said.
TAP is bringing gas from Azerbaijan's Shah Deniz gas field to the European Union and will be connected to the Trans-Anatolian Pipeline on the Greek-Turkish border. It will run through Greece, Albania and under the Adriatic Sea to southern Italy.
TAP is due to be 878km long with 550km in Greece and 105km under the Adriatic. Its highest point will be at 1,800 metres through the Albanian mountains, while its lowest point will be 820 metres below sea level.
Berat. Picture credit: Wikimedia 
Related