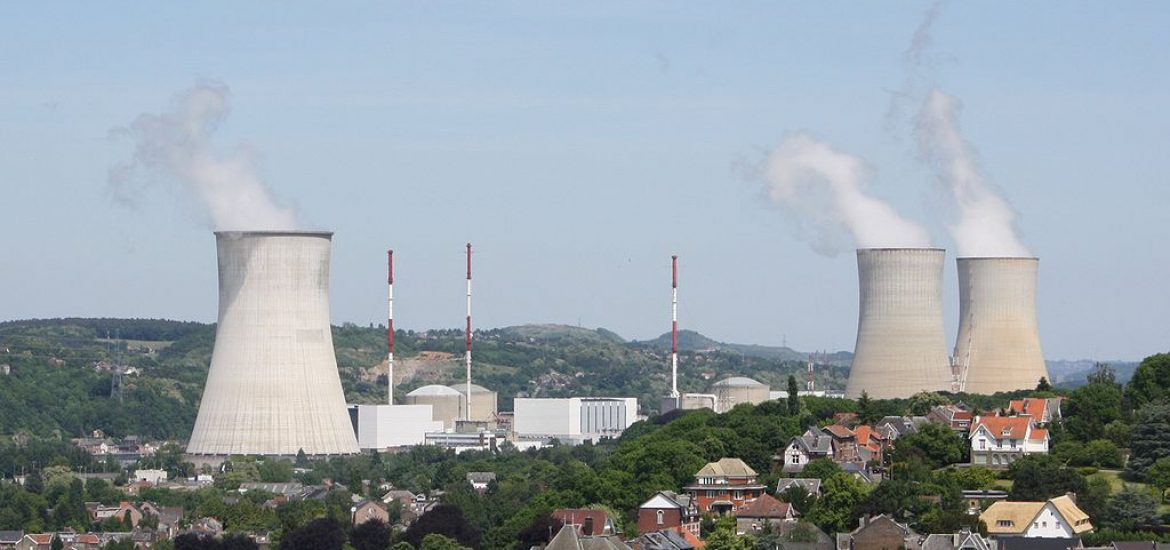 Belgium has made iodine pills available free to its 11 million citizens in case of an accident at its ageing nuclear power stations, although the authorities say there is no "specific risk". 
The government has launched a website on what to do in an emergency.
It offers advice in French, Dutch and German on what drastic action to take.
Belgium's home affairs minister Jan Jambon said the aim was to "properly inform" people and the plans were purely preventative.
"For now there is no specific risk with our nuclear plants," Jambon told broadcaster RTBF.
Pharmacies said they had begun receiving some of the 4.5 million 10-pack boxes of iodine pills, which could help reduce radiation building up in the thyroid gland.
Belgium's nuclear installations have suffered a series of problems, including leaks, cracks and an unsolved sabotage incident.
The Netherlands, Luxembourg and Germany have all raised concerns about the power stations.
In 2016, Germany asked Belgium to shut down two reactors because of defects in their pressure vessels. After Brussels refused, residents in the historic German border city of Aachen, 70km from the Tihange nuclear plant (pictured), were handed free iodine tablets.
Two years ago the Netherlands ordered millions of iodine pills for its citizens living near the Belgian border.
Belgium has seven nuclear reactors: four in Doel near Antwerp in the north and three in Liege in the southern French-speaking region.
Benoit Ramacker of the Belgium national crisis centre said the country in 1991 set up a series of emergency measures in case of a nuclear accident and updated them in 2003.
"Citizens must also prepare to help themselves the day something happens," Ramacker told RTBF.
Belgians can opt to receive emergency text alerts.
Belgium's cogeneration operators claim they are well placed to replace the nuclear plants that are due to be phased out in around 2025.
Cogeneration, also known as combined heat and power (CHP), is regarded as an efficiency family of technologies to use fossil or renewable sources to supply energy. Heat, power and cooling energy can be supplied to users from single homes to industrial sites and even urban districts.
Belgian cogeneration plants currently supply around 18 per cent of energy consumed and they are projected to provide an additional capacity of 1 gigawatt by 2025, according to watchdog Cogen.
The cogeneration sector estimated that seven gas-fired power stations may also be needed to replace nuclear output.
Cogeneration power stations may be constructed relatively quickly, and without European authorisation, as state aid is required to install gas-fired plants.
Tihange power plant. Picture credit: Wikimedia 
Related