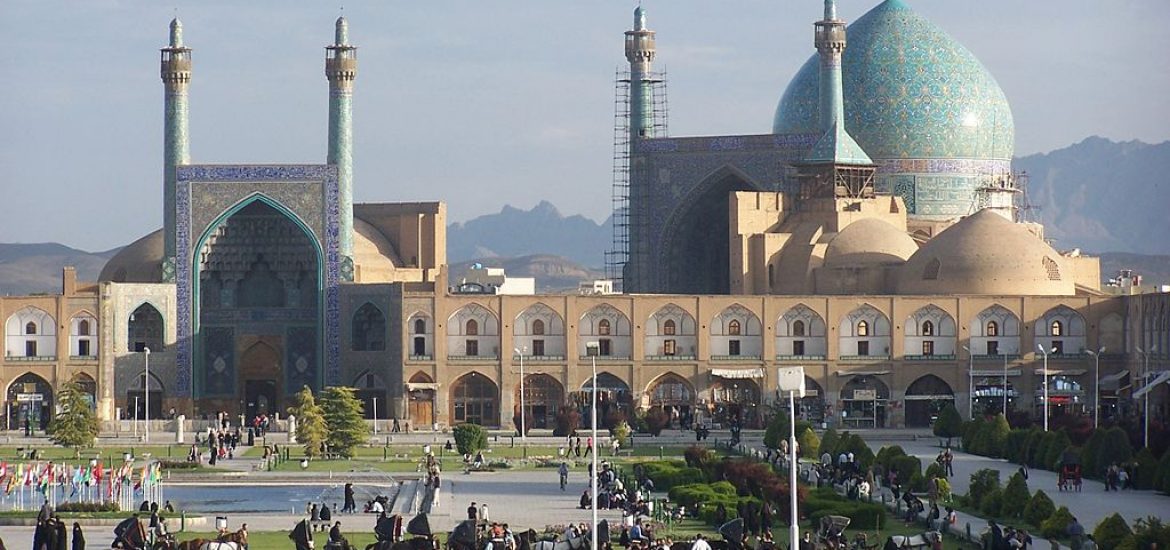 After Donald Trump's withdrawal from the Iran nuclear accord, Europe is seeking ways to hold the agreement together and avoid increasing violence in the troubled region.
German Chancellor Angela Merkel warned that faith in the international order was at stake. Germany, France and the UK are embarking on a diplomatic mission to shield European companies from US sanctions that threaten billions of dollars of investment.
Total in 2017 signed a US$5-billion deal to extract Iran's natural gas and Airbus, the French-based plane-maker, has already begun delivering planes to Iran Air under a multibillion-dollar contract.
Germany's Volkswagen has resumed car exports for the first time in 17 years. Richard Grenell, the new US ambassador to Berlin, tweeted in a distinctly undiplomatic fashion: "German companies doing business in Iran should wind down operations immediately."
Foreign ministers from the UK, France and Germany are due to sit down with Iran's foreign affairs chief, Javad Zarif, in Brussels today (Tuesday) to discuss how to move forward. European Union leaders will discuss the deal in the Bulgarian capital, Sofia, tomorrow and German economy minister Peter Altmaier is in Russia to arrange a meeting between Merkel and President Vladimir Putin in Sochi this week. 
The European signatories refuse to accept that Trump's decision on Iran, fulfilling a campaign pledge, should be allowed to axe a global agreement negotiated over around 12 years and which international nuclear observers say is working.
"At all levels, we are underlining the importance of preserving this agreement," said Yuri Ushakov, a Russian foreign-policy aide in Moscow. "It has crucial significance not only for ensuring regional security, but also for stability in the world, and it's extraordinarily important in the regime of nuclear non-proliferation."
Trump's announcement threw European investments, largely in oil and gas, into uncertainty. Giants, like France's Total, now face the prospect of choosing between vast investments in the Iranian South Pars gas field and access to the US market. 
The White House says Trump is prepared to impose sanctions on European employers that do business in Iran. 
His senior foreign policy aides said the US would continue pressuring allies to follow Trump in backing out of the deal, which gave Tehran relief from sanctions in exchange for halting its nuclear programme.
John Bolton, Trump's national security adviser, told the media: "The Europeans will see that it's in their interests to come along with us." He did not explain what should be done about the major European corporations who signed billions of dollars of contracts in Iran.
Asked on CNN if Washington would impose sanctions against those European firms, Bolton said: "It's possible. It depends on the conduct of other governments."
France says EU nations are willing to discuss issues, including Iran's ballistic-missile programme and its controversial role in Syria and Yemen, but the nuclear deal must stand.
"At the moment, it's the only diplomatic proposition on the table," France's Foreign Minister Jean-Yves Le Drian told Le Parisien. "There is no plan B. Plan B is war."
Whether the remaining signatories, Russia, China, Germany, France and the UK, can deliver the benefits of the accord remains in doubt. China is the biggest buyer of Iranian oil.
Iran was hoping to open its architectural wonders up to the world. Picture credit: Wikimedia
Related