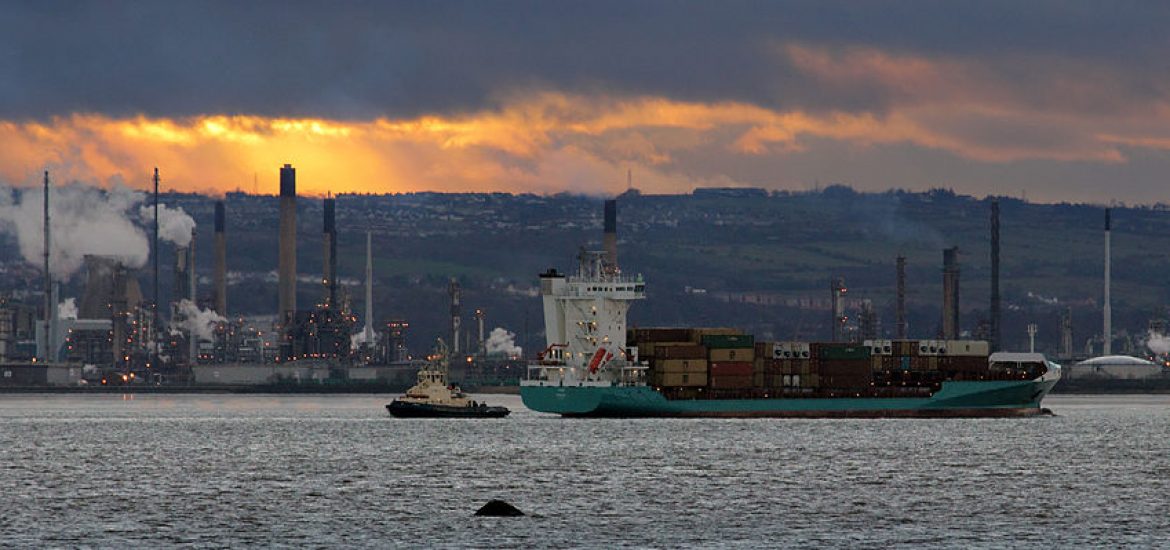 The UK's richest man, Jim Ratcliffe, who is heavily pro-Brexit, is hoping to extend his grip on the North Sea by buying oil and gas fields from US energy firm ConocoPhillips.
Ratcliffe's company Ineos and ConocoPhillips confirmed that they are in talks with assets at state including Conoco's 6.5-per-cent stake in the Clair field to the west of Shetland.
The field potentially has 7 billion barrels of oil, BP's chief executive Bob Dudley estimated.
BP recently bought a 16.5-per-cent stake in Clair from ConocoPhillips, giving the UK-based major a holding of 45.1 per cent.
ConocoPhillips is set to hold 7.5 per cent of Clair following the swap with BP that will boost the former's Alaskan holdings, part of the US firm's retrenchment to the Americas following the oil price crash.
The assets ConocoPhillips is selling could be worth as much as US$3 billion, according to sources, but do not include the oil terminal in Teesside in northeast England or its commercial trading group in London.
Ineos' current UK portfolio mixes relatively low-cost production from the shallow waters of the southern North Sea, acquired from DEA, and deepwater production from the Total-operated Laggan-Tormore field to the west of Shetland.
Prospects for Laggan-Tormore, which came on stream in 2016 and was due to provide almost 10 per cent of UK gas needs, got a further boost when Total unveiled a "major" Glendronach gas find in the same field in September. Ineos holds a 20-per-cent stake in Laggan-Tormore.
The North Sea remains a relatively new area for Ratcliffe, who has a £21-billion fortune according to the Sunday Times, has previously invested heavily in speciality chemicals businesses.
In January, Ineos estimated its total upstream production from Denmark, Norway and the UK at 95,000 barrels of oil equivalent per day. 
Ineos owns the Grangemouth oil refinery (pictured) in Scotland which manufactures petrochemicals for bottles, food packaging and the pharmaceuticals sector.
The firm has been unsuccessfully battling Scottish authorities for the right to develop shale gas.
Ineos first acquired several North Sea gas fields in 2015 before buying up the oil and gas business owned by Denmark's Dong Energy for £1 billion two years later.
The Sunday Times said Ineos paid a deposit in exchange for three months of exclusive talks with ConocoPhillips. Ineos refused to comment.
Grangemouth oil refinery. Picture credit: Wikimedia 
Related