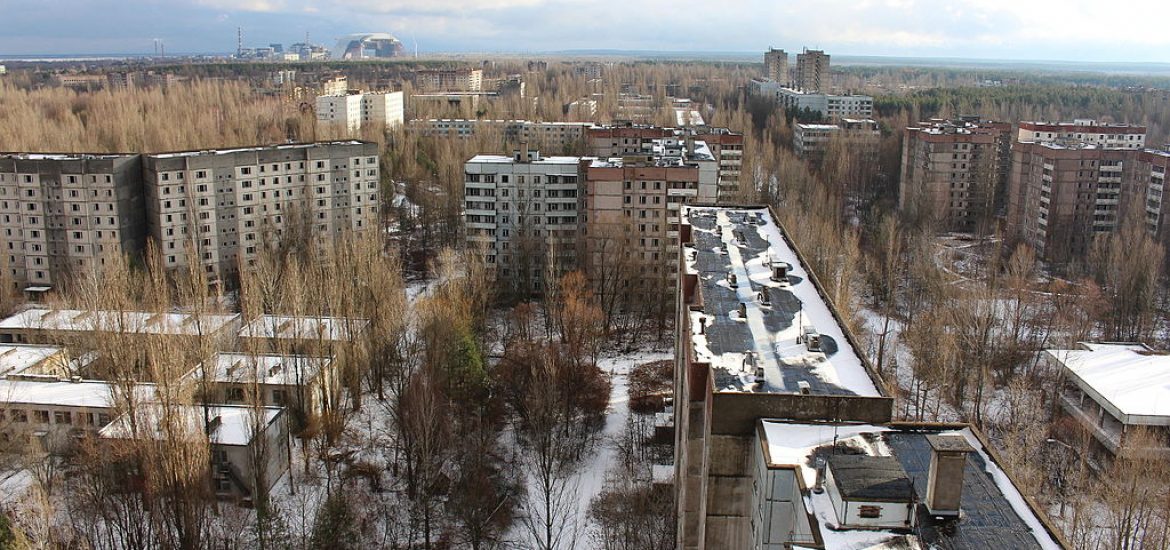 A Harvard historian's powerful account of the 1986 Chernobyl disaster, telling how "heartbreaking stories of heroism" prevented the whole of Europe from becoming uninhabitable, has won the £30,000 Baillie Gifford prize for non-fiction.
Serhii Plokhy's Chernobyl: History of a Tragedy tells the stories of the fire crews, scientists, soldiers, engineers and police who helped extinguish the nuclear fire. 
Many of their actions were futile and some counterproductive. Within three months, 31 people were dead of radiation sickness and it is estimated that a further 4,000 will have died of issues related to radiation since. 
The area (pictured) will not be safe for habitation for at least 20,000 years.
Valentina Briukhanova, the wife of the plant's director, went back to Chernobyl to run the remaining reactors after her husband was jailed after being used as a scapegoat for the tragedy. 
"She was allowed to work without weekend breaks and holidays because she wanted to keep busy to avoid thinking about the disaster and what now awaited her and her husband," Plokhy writes in the book. 
The chair of judges, Fiammetta Rocco, said: "It is a horror story – of political cynicism and scientific ignorance – in which the world was saved only by heroism and luck … It's a kind of biblical book – haunting. And it has terrifying lessons for the world. 
"At the core of it there are heartbreaking stories of heroism – of the firemen, of the people who were sent to close the reactor doors, of doctors, of soldiers – the people on the roof of the reactor who were kicking off burning stuff that had fallen back on it after the explosion. The closer they are to the disaster, the more quickly they die."
The author shows how disillusion with the Soviet Union spread from Chernobyl, along with the Ukrainian independence movement. 
Soviet leader Mikhail Gorbachev is portrayed as indecisive, confused and trapped between the need for change and his training within a rigid system.
Plokhy was raised 500km downstream from the reactor and later found his thyroid had signs of radiation exposure. 
Rocco praised the Plokhy's "analysis of the big geopolitical picture, its accretion of dramatic and unforgettable detail, but most of all for its moral imperative".
Plokhy said: "We have to be super careful with nuclear energy because it was introduced into the world as the cleanest energy possible.
"Today, with global warming there is an attempt to bring it back as a solution to the problems we have with climate, and the lesson that I learned from looking at Chernobyl is that yes it is the cleanest energy as long as nothing happens. Once it happens, it is the dirtiest energy in the world," the academic said.
Chernobyl today. Picture credit: Wikimedia 
Related